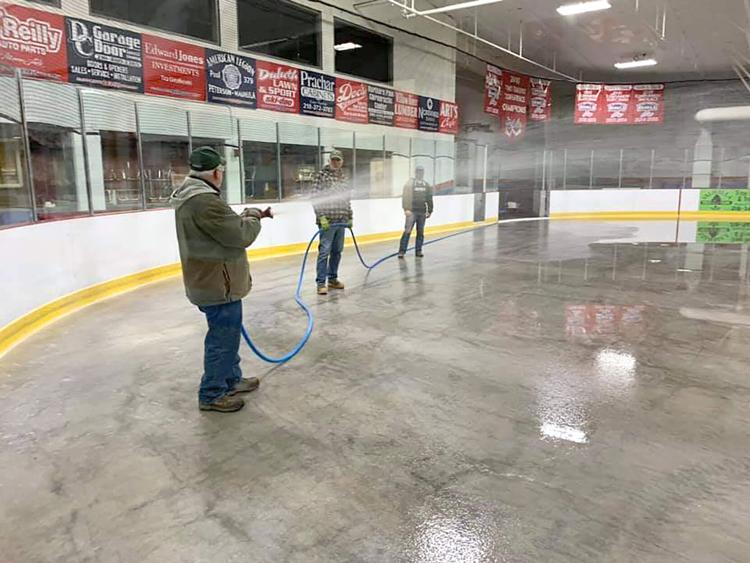 Thursday morning, Oct. 1, the eyes of Minnesota High School sports was once again focused intently on the Minnesota State High School League (MSHSL) Board of Directors as they were about to determine the short-term fate of another season. Thousands of student-athletes, coaches and parents held their collective breath as the board came to a decision on what many consider to be Minnesota's premier season - winter sports.
Unlike - and mainly because of - the last two meetings, however, the anxiety level was much lower as the outcome was far more certain. Considering the MSHSL first allowed all fall sports except football and volleyball (which were moved to spring) to hold an abbreviated season, and the subsequent moving of football and volleyball back to the fall, all signs pointed to the league allowing winter sports to also have a season. That is exactly what happened, with some of the same modifications as the fall sports were given.
 Like the fall sports, winter sports will see a 30% reduction in competitions. For basketball and hockey, each team will be allowed 17 or 18 games. Gymnastics, boys swimming and diving, and skiing will be allowed 11 meets. For wrestling, which had a unique maximum of 16 dates or 45 matches, the number of dates was kept the same, but the total number of matches was reduced to 32. For all sports, no tournaments may be held, with gymnastics, wrestling and skiing allowed to hold duals or triangulars. Also, only two competitions may be held each week.
Unlike the fall sports, however, the length of the regular season was not shortened. The rational for that was to allow the final two weeks of the season to be for makeup dates in case of cancellations for things such as weather or even localized COVID outbreaks.
As was mandated with volleyball and girls swimming, no spectators will be allowed at indoor competitions, with one key caveat. For hockey teams who play their games in arenas not on school property or owned by the school, fans will be allowed. The number of fans will be up to each arena, as long as it falls within Minnesota Department of Health guidelines. Any outdoor events will be allowed up to 250 people in attendance, not including the teams or other essential personnel.
Finally, because in large part to football and volleyball being played throughout November and into December for volleyball, the dates for first winter sports practices was pushed back between a week or two to a month. Girls hockey saw the biggest scheduling change, with practice getting pushed back from mid-October to Nov. 30. Gymnastics and girls basketball saw their seasons move back around a month to Dec. 7. Boys hockey and boys basketball will start Nov. 23. Skiing, wrestling, and boys swimming and diving will start at the same time as girls hockey on Nov. 30. 
The news coming out of the meeting wasn't 100% positive. The MSHSL also decided there would be no state competition for fall sports, with the likelihood of holding them for winter sports very unlikely, but not completely killed in case there is a sudden and continual improvement in positive COVID tests statewide. This means all fall sports will have to consider a section championship their crowning achievement of the year.