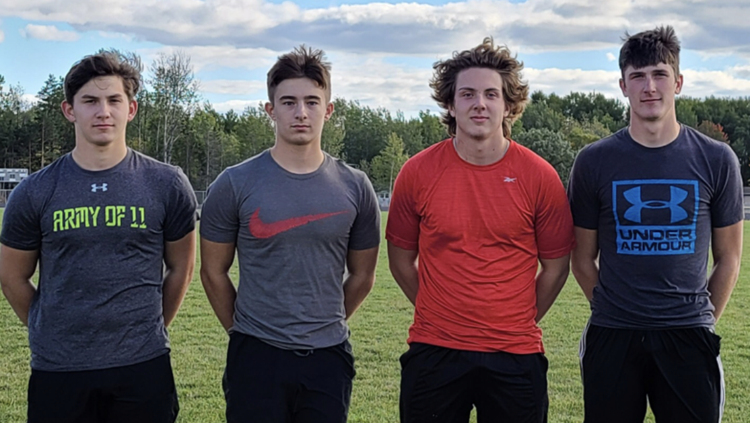 Heeding the pleas, protests, petitions, surveys and even lawsuits of student-athletes and parents, the Minnesota State High School League on Monday, Sept. 21 reversed their previous decision of moving football and volleyball to a spring season that was supposed to start in mid-March. The MSHSL overwhelmingly voted to begin those two sports with roughly two weeks of practices beginning next week, followed by an abbreviated regular season and postseason.
The MSHSL called for a special meeting to vote on these changes following several weeks of calls to reconsider their previous decision, especially given the limited number of positive cases among the sports currently being played. Those calls, which were dubbed "#letthemplay," included a rally outside the Minnesota Governor's residence, plus an organized email and social media campaign that flooded the board of directors.
The brunt of the argument of #letthemplay was for football, it would be impossible to play on fields that would be more than likely still frozen from a typical Minnesota winter. From the volleyball perspective, a spring season would force many players to choose between playing for their school or gain valuable exposure and experience from playing on club teams.
 Also included as part of the MSHSL's consideration was a survey sent out to all participating districts asking what their preference would be. Of the 394 schools that responded, 76% wanted volleyball to return to the fall and 80% wanted football to.
However, heaviest on the board's minds was if these sports, which have been deemed possessing the highest risk of spreading COVID-19 between athletes, could safely take place. Unfortunately, the board didn't have a concrete answer to that question, even after hearing from their health experts. Despite that, the board voted to make the move back to a fall sports schedule.
Both sports will officially begin practicing on Monday, Sept. 28, with competition being allowed to take place beginning on Oct 8 for volleyball and Oct. 9 or 10 for football. Volleyball teams will be allowed to play in up to 14 matches, but no tournaments will be allowed and only two matches can be scheduled each week. There will then be a two-week section postseason. Football's new season will consist of six regular season games and then an abbreviated postseason that will be finalized during the board's Oct. 1 meeting.
As far as spectators go, the MSHSL will go with the current instructions from the Minnesota Department of Health. Those include a cap of 250 spectators for outdoor competition, but no spectators for indoor sports, meaning volleyball will be played in empty gyms.
 postseasons for all fall sports
Also at the same meeting, the board decided on holding an abbreviated postseason for each of the sports already playing, which includes boys and girls soccer, girls tennis, boys and girls cross country, and girls swimming and diving.
Cross country will also be allowed to employ a "virtual" meet, however considering the difficulty of courses varies, they may also hold it at the same site, but over the course of two days and in "waves" of no more than four teams running at a time. If it is held in "waves," time must be allowed for the first four teams to completely clear the area before the next four teams come in. Both the boys and girls teams can race in the same "wave," but they can't be on the course at the same time.
For all fall sports, including the two reintroduced ones, the MSHSL has yet to determine if there will be some form of state competition for the winners of the section tournaments.