On Tuesday, September 21 the Rebels cross country team headed east into Wisconsin for the John Woodbury XC Invite at the Norwood Golf Course in Lake Nebagamon. The course was a little wet from the previous days rain but the weather for the race was again beautiful with temps around 65 degrees, sunny and a light breeze. The Rebels have never run this course before but found it challenging with many sharp corners, hills and having to run 3 laps for a 5k. Once again Junior High ran 3200 meters and Varsity and JV ran a 5k. With 15 schools present, the top 10 Varsity and JV runners received medals. Congratulations to medal winners Zach Youngs, Elle Nielsen, Brooklyn Peterson, Sophie Petty, Sophie Gunderson, Amelia Olson and Brooklyn Wasche.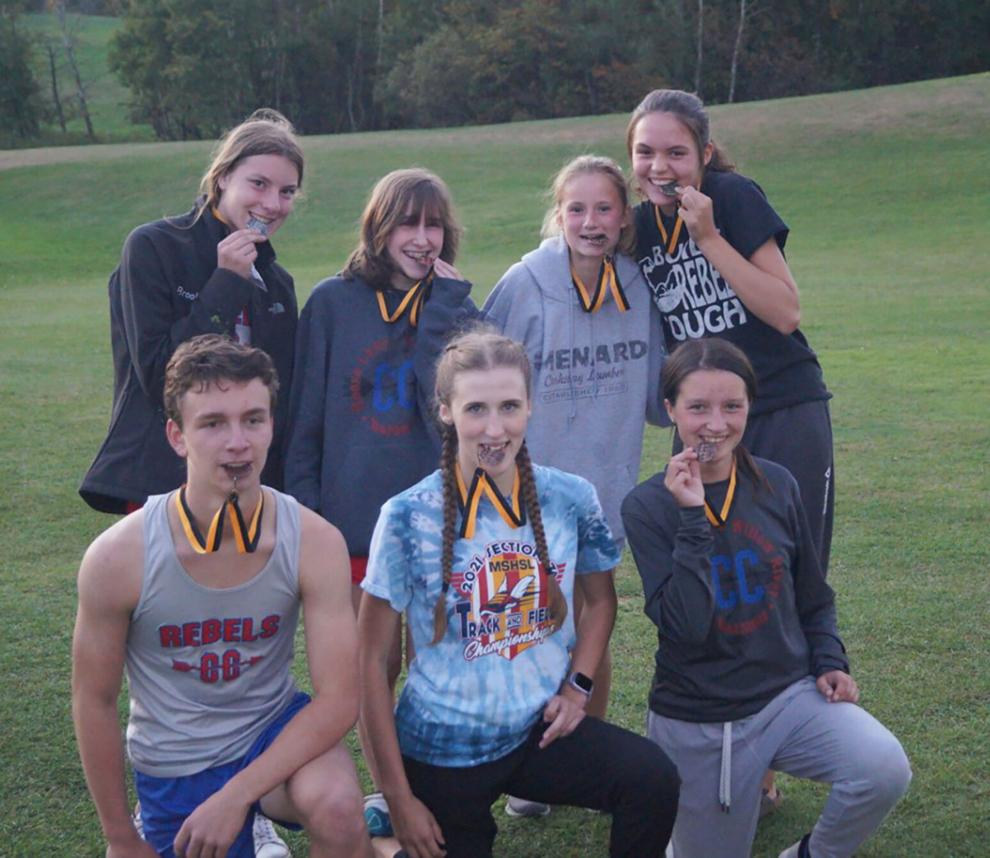 Ledger Johnson 30th 15:46.3
Jackson McDowell 35th 16:27.3
Abigail Vargo 22nd 17:14.8
Kristian Wheeler 59th 27:23.0
Ryden Anderson 13th 21:07.4
Matthew Bohnsack 14th 21:13.6
JJ Skalko-Olesiak 15th 21:18.4
Chet Giersdorf-Thompson 16th 21:20.4
Carl Halverson 20th 21:41.5
Brooklyn Peterson 2nd 25:22.3
Sophie Gunderson 5th 26:51.2
Joseph Mikrot 11th 18:20.7
Shawn Bailey 15th 18:47.6
Murray Salzer 24th 19:27.9
Elliott Wasche 32nd 19:41.7
Johnny Danelski 35th 19:47.6
Magnus Koecher 42nd 20:30.7
Brooklyn Wasche 10th 22:06.7
Shannon Granquist 17th 22:55.5
Rayna Klejeski 23rd 23:20.4
Isabel Dewey 28th 24:01.8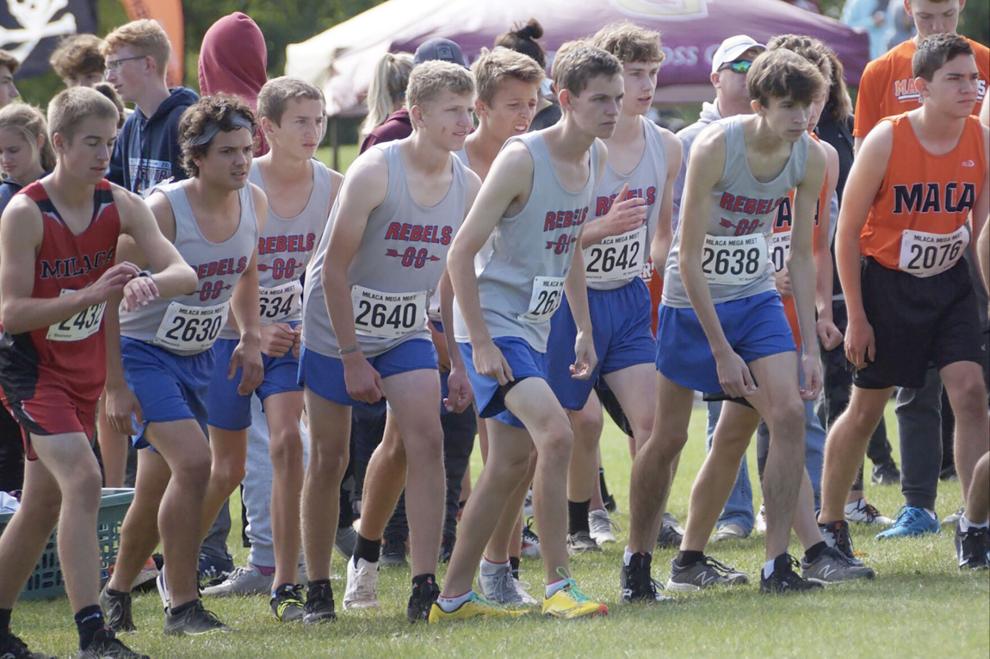 On Saturday, September 25 it was time for the Rebels to head to the Milaca Mega Meet, which they claim to be the largest single day High School cross country meet in the world. This years meet had 4098 runners from 115 different schools. The weather started off cloudy and cool with temps in the mid 50s for the morning races and only started to clear and warm up around noon for the Varsity and JV races with the course in fine shape. There was a total of 18 races ran through out the day with 7th and 8th graders running 3200 meters and the other races a 5k. For all races runners finishing 1st to 7th received individual trophy's and 8th through 25th place received ribbons. Congratulations to ribbon winners Joseph Mikrot 22nd in boys Varsity, Amelia Olson 20th and Shannon Granquist 21st in 10 grade girls and Brooklyn Wasche 23rd in girls Junior Varsity. The boys Varsity team placed 11th out of 24 teams, the boys JV team placed 30th out of 43 teams and the girls 10th grade team placed 4th out of 12 teams. For complete results of the Milaca Mega Meet go to gsetiming.com.
Next up the Rebels head to Hibbing on Thursday, September 30 then to Ely on Tuesday, October 5.