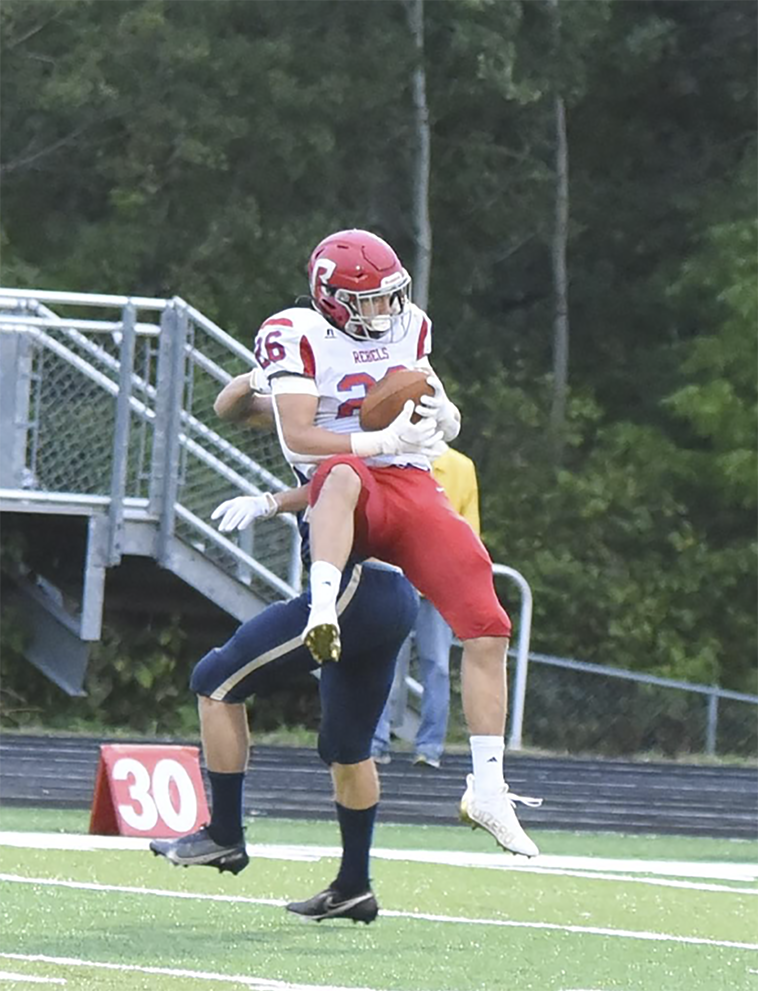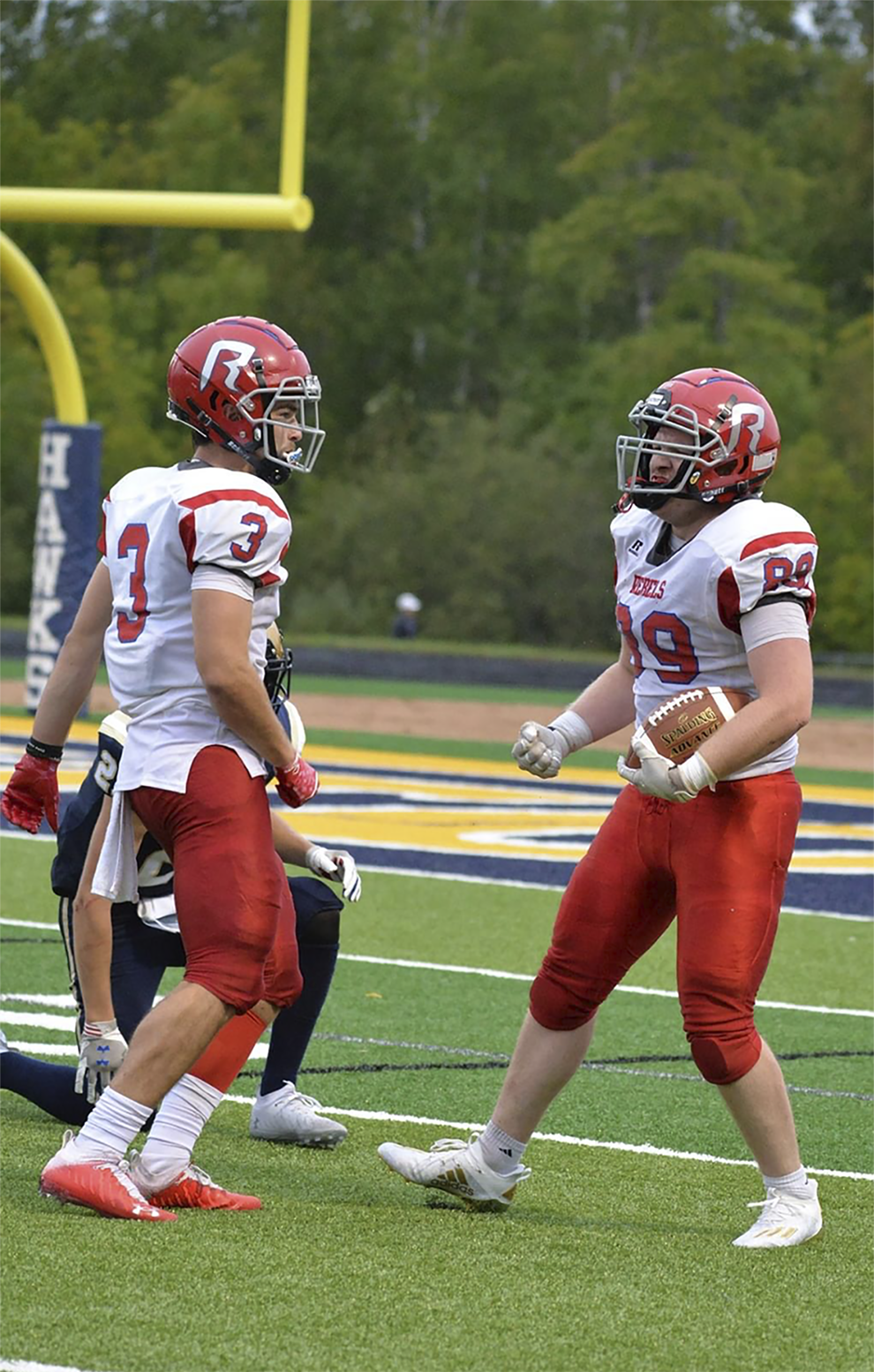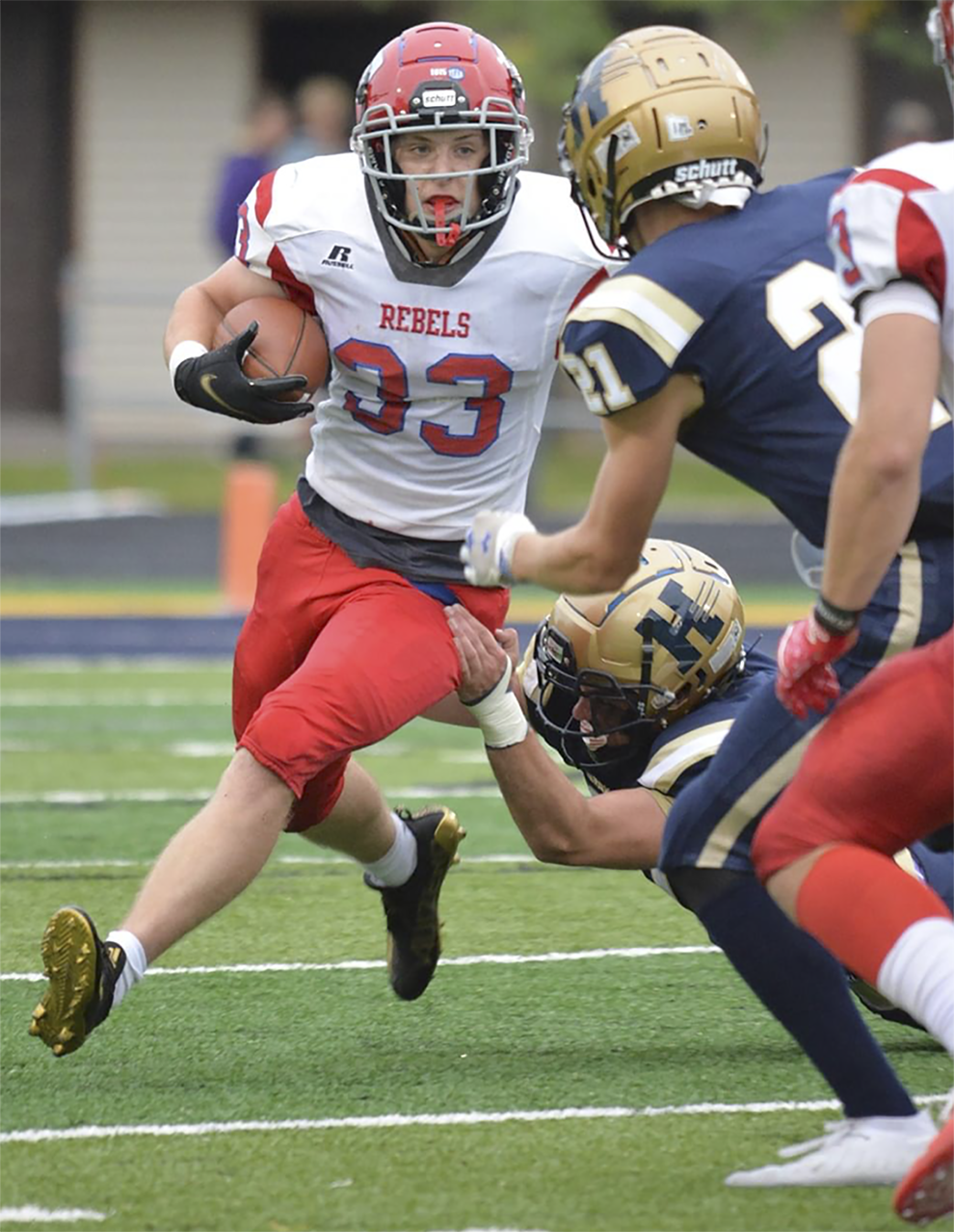 With the win on Friday, September 3, Coach Louzek's career win total reaches 196.
Your Moose Lake/Willow River Rebels opened the 2021 season on Friday night with what could be labeled "The Game of the Week in the Northland," as they took on the Hawks of Hermantown. The atmosphere was alive at Centricity Stadium as these two rival programs battled for supremacy of the North. In the end it would be the Rebels who proved to have just enough as they were able to hold on to a 28-21 victory. Senior, Logan Orvedahl, led the Rebels with 187 yards on the ground and a touchdown while adding a timely interception and a momentum changing 88 yard kickoff return for another touchdown.
Your favorite football team (1-0) will be in action again this coming Friday, September 10, at Frank Magdziarz field in Willow River as they take on the Broncos of International Falls (0-1). Game time is set for 7:00 p.m.