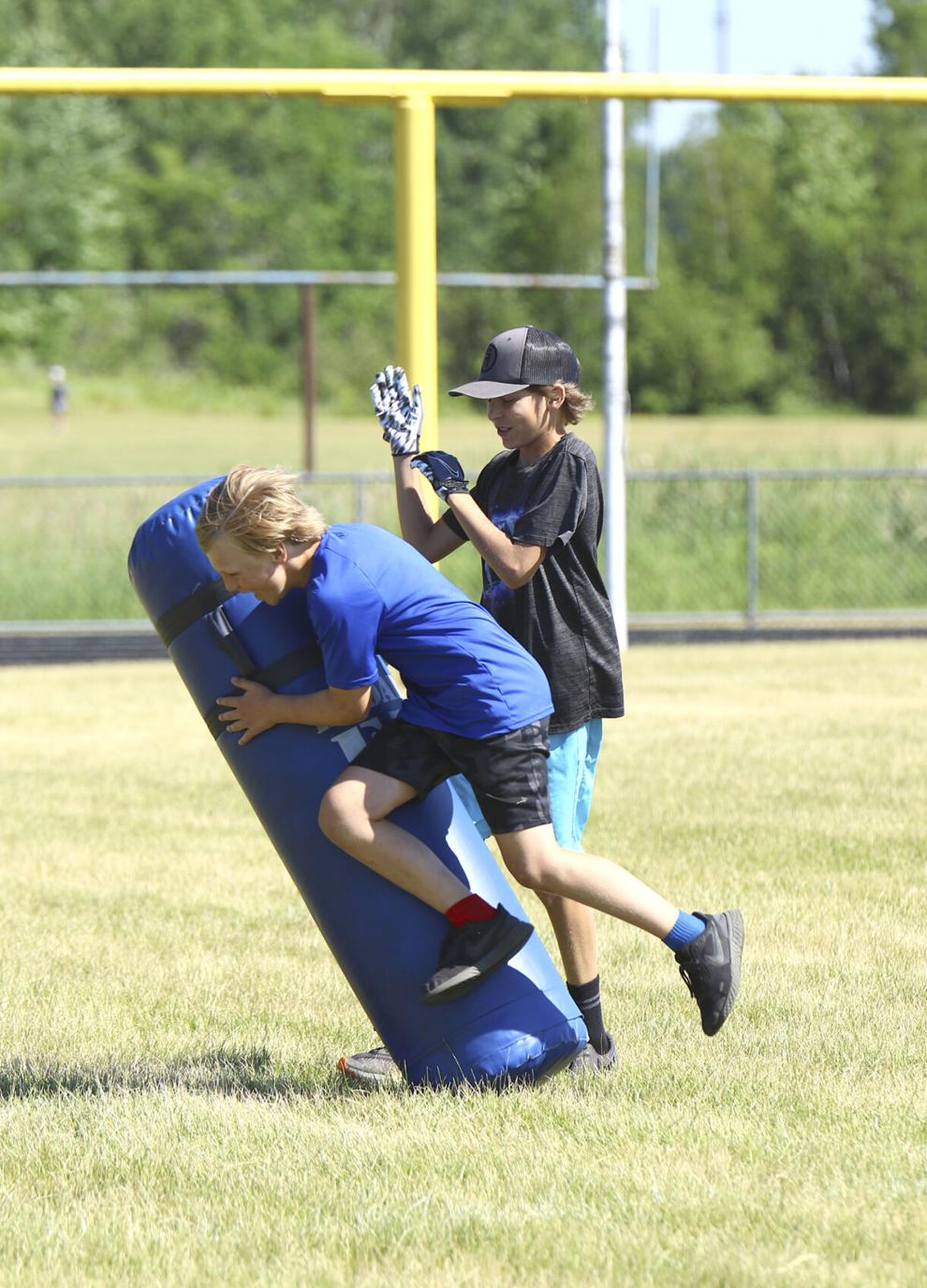 East Central's new head football coach, Terry Fawcett, was recently hired after the resignation of former Coach Darrin Kvam. Fawcett has worked for Pine County since 2015 and is entering his 30th season coaching football. He is married with three adult children. 
On Wednesday, June 23rd, East Central Eagles' football held a Todd Downing Football Camp. Downing is from Eden Prairie, Minn. and is in his 21st season coaching in the NFL. He has coached for the Vikings twice, the St. Louis Rams, Lions, Bills, Raiders and now is the Tennessee Titans Offensive Coordinator. Downing was named the Pro Football Focus Quarterbacks Coach of the Year in 2015. Fawcett and Downing met 21 years ago at a football camp when he was starting out with the Vikings. Fawcett said, "He even coached a game with me when I was coaching semi-pro, He wore his Vikings polo." It was neat experience for Fawcett.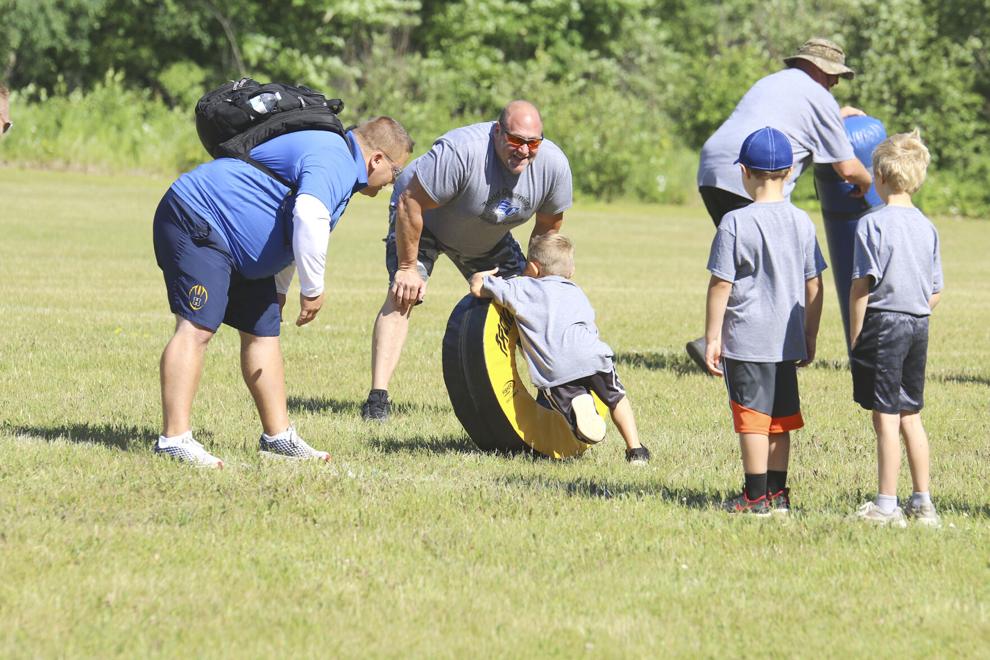 For the camp, Fawcett invited many of his coaching colleagues, including former players of his. Thirty coaches from Moose Lake, Proctor, East Central, Ladysmith, Deer River, Highland Community College, Duluth Denfeld, Esko, Lake Linden, Michigan, Superior, University of Minnesota Duluth, Northshore Grizzlies, and Duluth East were there for the Kindergarten through 12th grade camp to teach the fundamentals of football. The camp was broken down into four age groups, teaching both offensive and defensive drills, focusing on footwork, accuracy, routes, and form.  
Coach Fawcett has high expectations for his players year-round, including camps, weight room and classroom. Fawcett shared, "Players cannot play for me that aren't doing the right thing in the school and the community." The younger players will be playing in a 5th and 6th grade tackle league with Barnum and Hinckley-Finlayson. First through 4th graders will play flag football.  
Assisting Fawcett with the football program are: Mark Nelson, Special Teams Coordinator; Peter Rogotzke, Offensive Coordinator; Jon DeRungs, Offensive Line; Matt Apple, Running Backs; Rod Erickson, Head Junior High; Todd Lindstrom, Junior High.  
In Minnesota, football practice starts August 16. Nic DePaulis and Crosby Keranen are two EC returners that are working very hard and there is a lot of young potential.  
Coach Fawcett said, "My job is to teach life lessons through the game of football. I'm excited to be at East Central. We will continue to expect that Eagles football players conduct themselves as good citizens. Coach Fogt has set the bar for winning at East Central. I will work tirelessly to get to that level."