The 2021 Minnesota State High School League held the boys' and girls' track and field championships at St. Michael-Albertville High School on June 17-19. Several Moose Lake Willow River athletes qualified to participate in the Class A Section 7 tournament. The top two section winners of the eight sections in the state, qualified to enter the state track meet.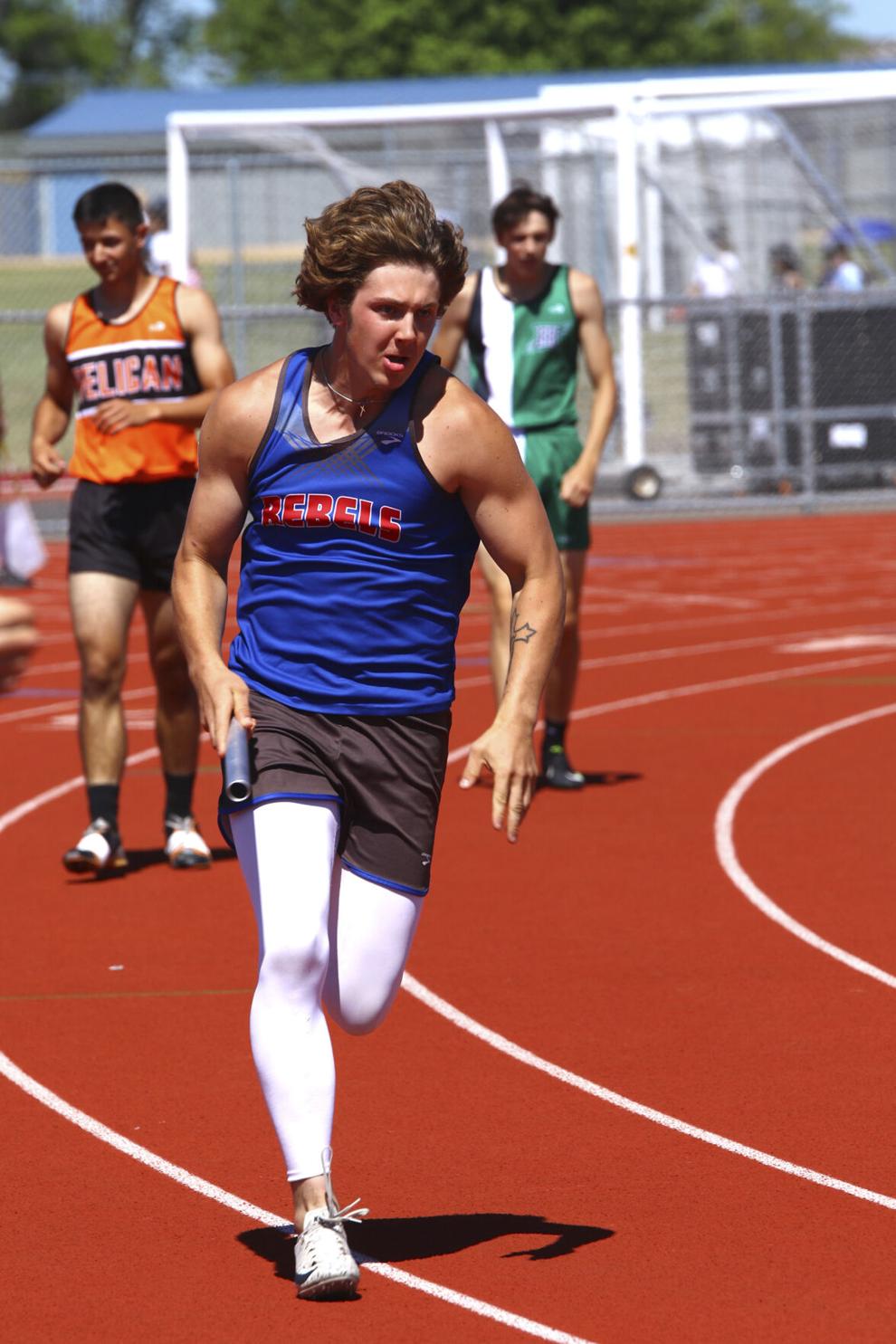 The boys' 4x100m relay team was the best finish of the day on the boys' side. 'Some changes were made after the section meet to space out Kaden Robbins races as well as put a faster 4x100m relay together," said Coach Noah Jurek. That plan changed one more time after Grant Pettit came down with a hamstring injury during the 4x200m relay. Jaxsyn Schmidt, a relay member from the section meet a week prior, was thrust back into action. Jurek said team members, Jackson Thompson, Carter Johnson, Schmidt and Kaden Robbins were unfazed by the late changes and ran to a 9th place finish with a time of 44.88. That time re-broke the school record set the week before of 45.18.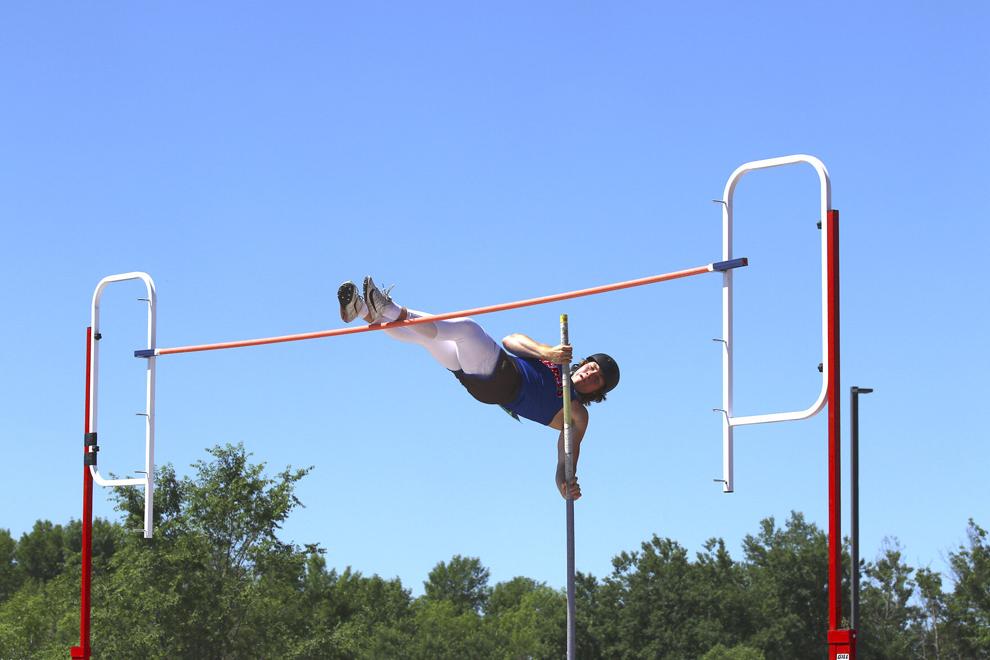 Senior Carter Johnson finished 11th in the long jump with a jump of 19 ft. 10.5 inches. This was an impressive finish considering this was only his 4th time competing in the event. Coach Jurek said, "If he would have been able to match his section mark, he would have medaled." (The top nine finishers go to the stage blocks to receive their medals.) 
Jackson Thompson finished just one spot out of medal contention with a vault of 12 ft., which was good enough for 10th place in the state. Coach Jurek said, "Jackson gained some valuable experience with two relays to his workload that day." 
The 4x800m relay team needed to make a change to the line-up due to one of the members coming down with an illness. The team members were Zach Youngs, Joseph Mikrot, Maverick Koecher and substitute, Daniel Mikrot. The team ran 15 seconds slower than their seed time and finished 15th. 
A change was also made to the 4x200m relay. The team members of Jackson Thompson, Grant Pettit, Adam Olson and Jaxsyn Schmidt ran well, but the handoffs proved to be too costly, finishing 16th. 
Kaden Robbins nearly matched his best time times of the year on the big stage. Robbins, only a freshman, was the second youngest runner in 100m and 200m dash. Robbins finished 16th in the 100m dash with a time of 11.67 and 16th in the 200m with a time of 23.57.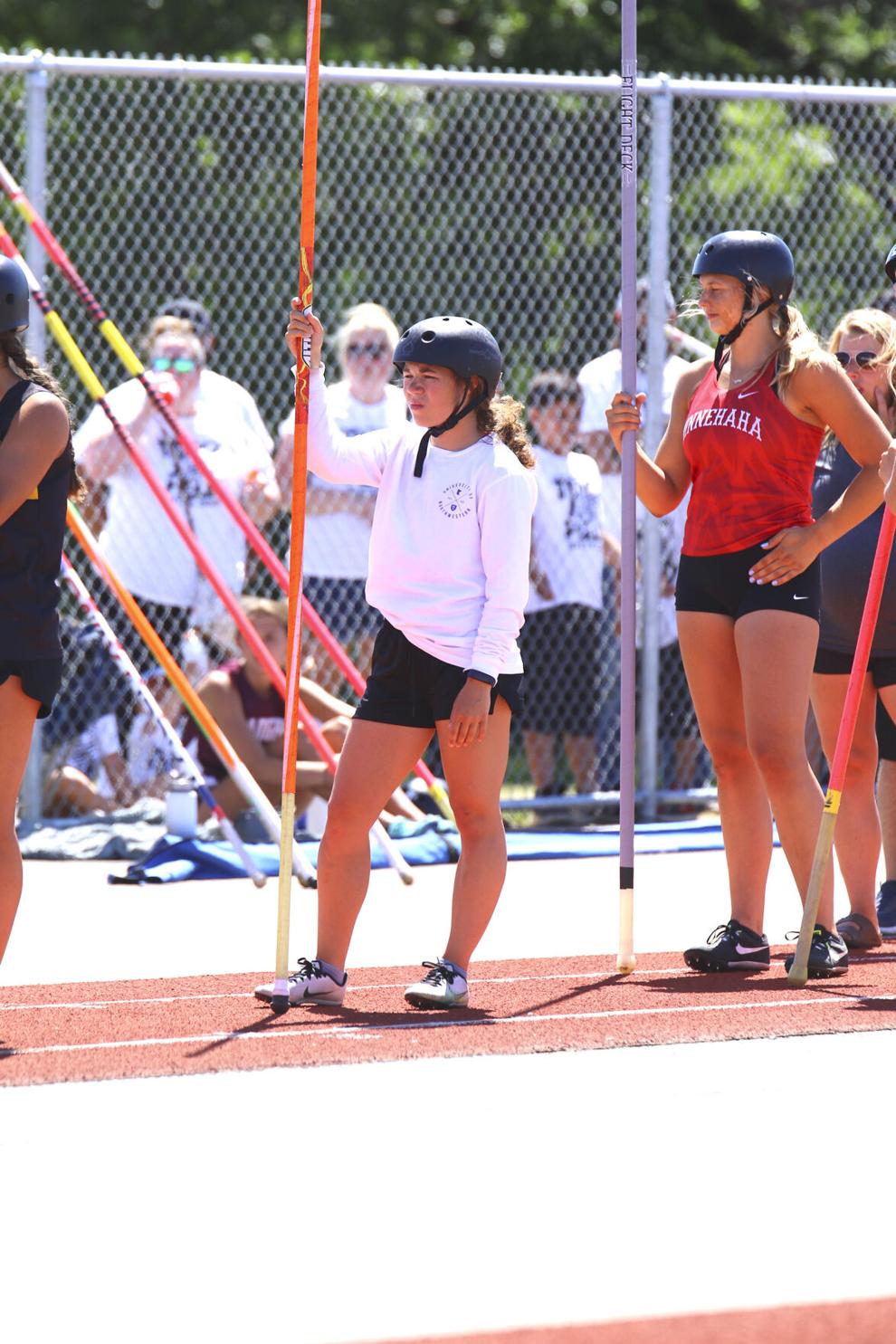 Breaking her own school record on the way to 9th place finish was Skyla Thompson. She vaulted an impressive 9 ft. 6 inches. Thompson will continue her track and field career at Northwestern College next year.