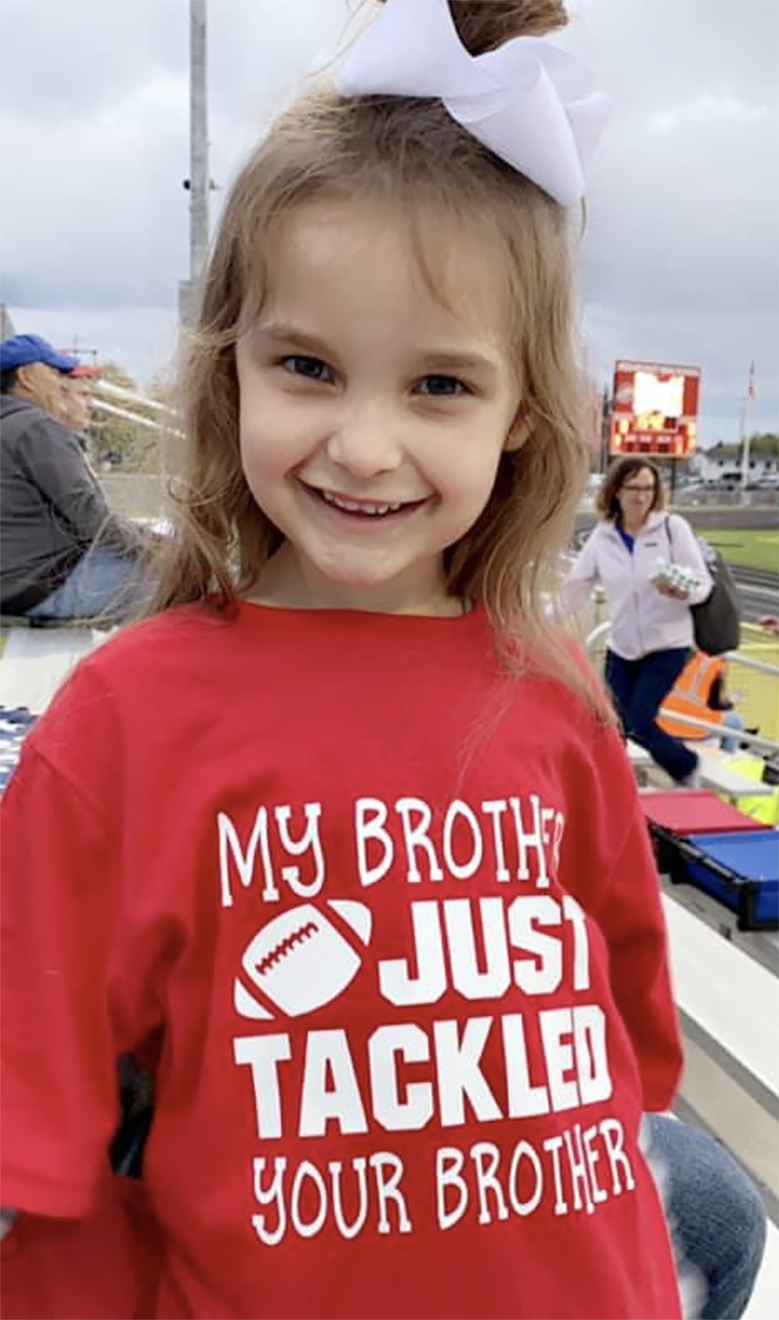 The Moose Lake Willow River Rebels' football team handed the Mesabi East Giants their first loss of the season in a one-sided contest, 64-0 on their new, impressive artificial turf stadium on homecoming night. The home-side stands were filled with alumni that were introduced before the clock started. There were three food trucks and a kettle corn stand greeting the spectators as they approached the field.  
After the varsity and junior varsity games were canceled due to COVID restrictions and quarantined athletes, the Rebels were ready to run, and run they did, for 407 rushing yards to the Giants three yards. Sophomore quarterbacks, Adam Neumann and Luke Dewey, threw for only 56 yards, because the run game was working. The Rebel defense allowed the Giants only 29 total yards and accumulated their twelfth consecutive quarter of shutout football. No team has scored on the Rebels since their first win against Hermantown (4AAAA school). 
Eight of their nine touchdowns were credited to this years' senior squad. Senior Logan Orvedahl led all Rebels offensively with 242 yards and three touchdowns. Seniors Henry Ribich, Landin Kurhajetz, Ethan Burton, Duane Broughton took it into the end zone for the score. Sophomore Kaden Robbins started the game off with a reception from Neumann for six. Kurhajetz returned a punt for his second touchdown.   
On the defensive side, Dewey and Robbins were at the top with tackles and assists, followed by 14 other hard-working defensive players.  
The Rebels still had nine players out due to quarantine, but they all are back to full strength this week. "The team really stepped up," said Coach Louzek, after the game.. "I'm real proud of them. It was good for the players to get more reps than they would have gotten, if the other players had been there." 
The MLWR football team is ranked the top Class 2AA football team in the state of Minnesota as of September 27 with a QRF of 63.3. Teams are ranked according to their Quick Reaction Force (QRF) which is a way of giving the team proper credit for games and how the team has played already. It is not a predictor of what will happen. QRF calculates a predetermined value of the number of opponent's wins and number of games played. Eden Valley Watkins is second with QRF of 60.8 and Minneapolis North (56.9) is third.  
The Rebels (4-0) will be coming back home to Frank Magdziarz Field in Willow River on Friday, October 8 to take on the Braham Bombers (0-5). Kickoff is set for 7:00 p.m. The MLWR homecoming game will be on Thursday, October 14, against the Hinckley-Finlayson Jaguars. 
The win on Friday night against the Giants marked Coach Louzek's 199th career win. Don't miss a chance at witnessing history, when the Rebels go into battle this week in an attempt to grab number 200.