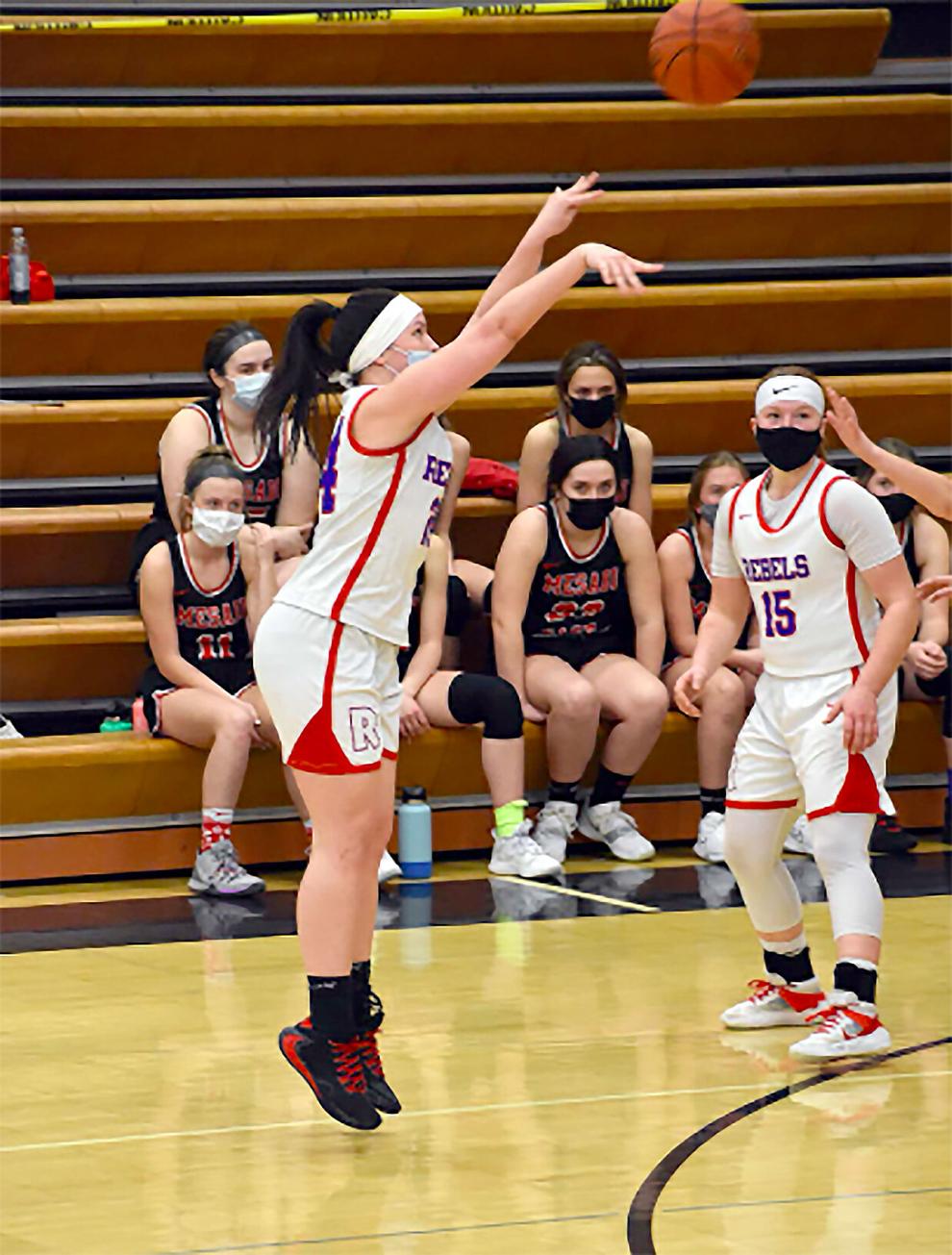 The Moose Lake/Willow River (ML/WR) Lady Rebels found themselves playing three games this past week against Two Harbors, Cook County, and Mesabi East. The girls took two out of three games. Natalie Mikrot broke the all time Rebel scoring record for both boys and girls overcoming the prior leader Geoff Probst.
On Monday, the Lady Rebels traveled north to Two Harbors, taking on the Agates. The Rebels started out the scoring with a Kelli Granquist pass to Maci Kukuk for the bank shot. The Agates answered to tie before the Rebels scored 7 unanswered points to lead 9-2. Two Harbors added 4 more but the Rebels again went on another 7 point run before the Agates were able to put points on the board (18-11). Two Harbors pulled within one before the Rebels slowly started to increase their lead to 38-30 at halftime.
ML/WR started out the second half with a 16-0 run before the Agates were able to score their first bucket (56-32). The Rebels furthered their lead by playing good defense that created steals and good defensive rebounding that pushed their lead to 30 points. However, the Agates were able to mount a mini comeback, pulling within 19 points as the Rebels shooting went cold. ML/WR finally broke their cold spell to maintain the 19 point lead to win the game 74-55.
Friday, March 12, ML/WR traveled to Cook County to take on the Vikings were they were able to pull out another win 78-56.
Saturday, March 13 the Rebels traveled to Mesabi East where ML/WR quickly found themselves down 14-2. Ella Rhoades finally broke the Rebel shooting stalemate with an old fashion 3 point shot to lift the Rebels 5-14. Natalie Mikrot hit a 3 of her own but the Giants speed, feisty play and precision shooting were just too much for the Rebels to overcome. Rebels fall to the Giants 49-71.
The Lady Rebels played one more regular season game against Cromwell in Willow River on Monday, March 15 before starting playoffs on Thursday, March 18 against a to be determined team.