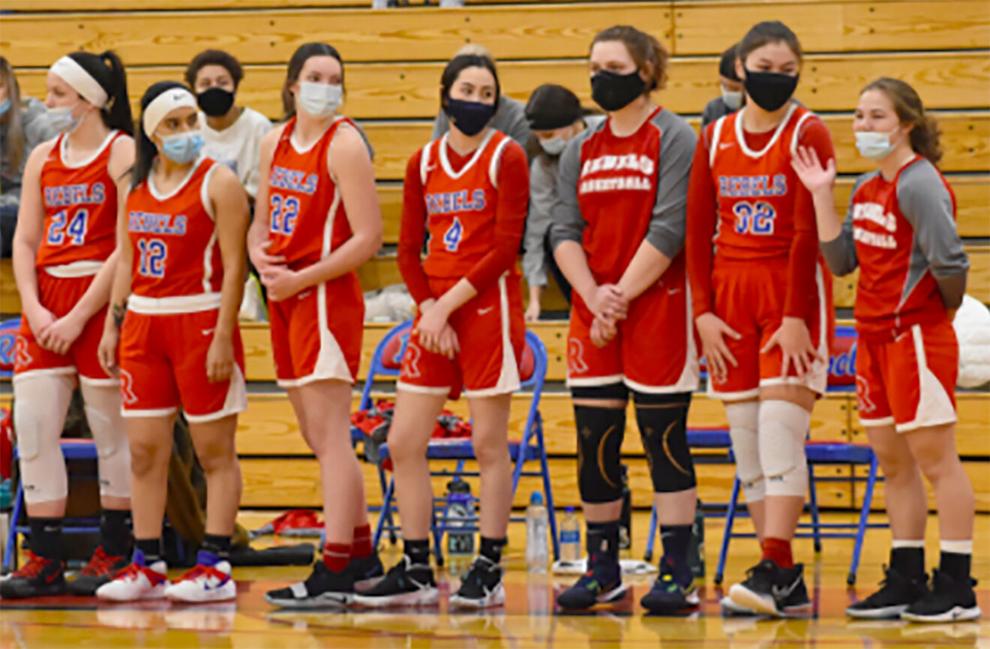 The Moose Lake/Willow River Lady Rebels took on the Ashland Oredockers Feb. 2nd. The Oredockers scored first by stealing the ball from the Rebels and taking it in for an uncontested layup. ML/WR had a difficult time hanging on to the ball in the 1st stanza however Ashland was unable to convert their offensive attempts until they were sent to the free throw line at the 15 minute mark of the game (4-0). Natalie Mikrot started the Rebel scoring by taking the ball end to end for a layup. N. Mikrot scored another layup off a nice Kelli Granquist pass all the while drawing a foul to get to the free-throw line to drain another basket. (5-8). Ashland scored 5 straight points before Emily Bohnsack popped a bucket to make the score 7-13. ML/WR pulled within 4 points however Ashland went on another 8 point run to end the Rebel threat N. Mikrot ended the Ashland streak with a 3 pointer and Grace Stephenson added a layup off of a rebound to make the score 17-24 - Ashland. Natalie Mikrot drained another 3 pointer to get within 4 before the Oredockers made a layup off their own rebound and then scored off a steal to pull away 20-28. The teams traded buckets the remainder of the half as the Rebles went in to the locker room down 25-32.
ML/WR started out the 2nd half in a zone defense which slowed down the inside game of the Oredockers and the Rebels were able to connect to pull within 6. ML/WR continued to chip away at the the Ashland lead to get within 2 points off of a Monica Mikrot tre. (41-43). That was the closest the Rebels would get as the Oredockers took advantage of ML/WR miscues to score on their end of the court. The Rebel defense also started to break down towards the end of the game allowing the Oredocker inside game to heat up as Ashland went on a 16-8 run to end the game. The Lady Rebels dropped another game 50-61.
Natalie MIkrot lead all Rebel scoring with 20 points, Emily Bohnsack (8), Grace Stephenson and Carmen Hoffman each had 5, Sarah Cristy (4), Maci Kukuk and Monica Mikrot each had 3 and Skyla Thompson had 2.
The Lady Rebels travel to McGregor on February 11. Go Rebels!