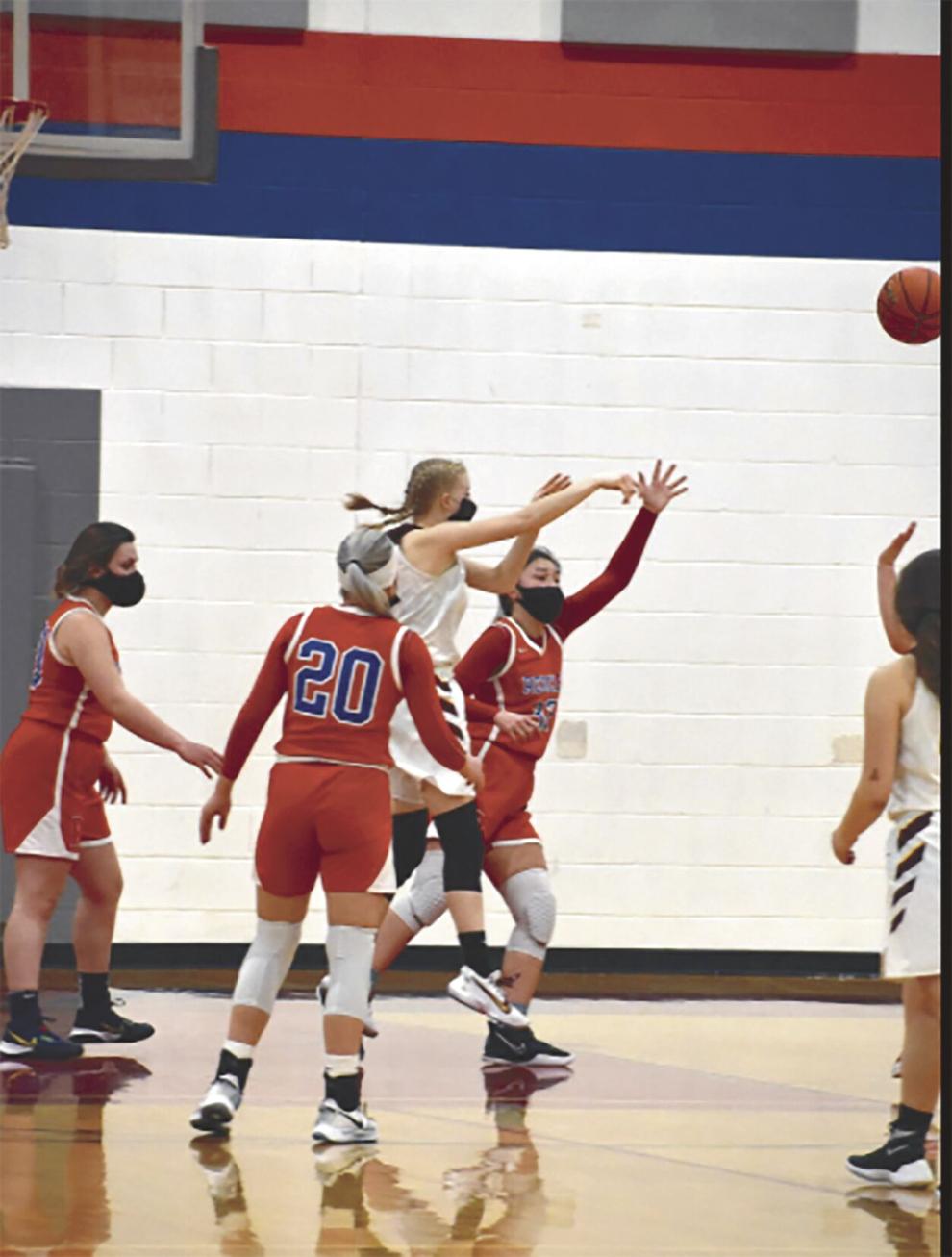 As the season winds down for the Moose Lake/Willow River (ML/WR) Lady Rebels, the girls played three games this past week against their rival Barnum, Eveleth-Gilbert and North Branch. The Rebels played three tough games but unfortunately were only able to pull out a win against Barnum.
The week started out with a game on Monday, March 1 as the girls traveled up to Eveleth to take on the Golden Bears. Both teams were evenly matched to start out the game but the Rebel shooting went cold and the Golden Bears took advantage of that and the lack of Rebel defense and started to pull away. E-G went on a 10-0 run before the Lady Rebels were able to answer with a basket of their own. ML/WR went into the locker room down 30-22.
The Golden Bears continued to have the ability to work the ball in under their own basket to get the high percentage shots as the Rebel defense had a hard time defending the E-G basket. The Rebels were able to pull within three but that was the closest ML/WR was able to get. The Lady Rebels lost 67-60.
The Barnum Bombers came to town on Thursday, March 4. As always, the game played with intensity and emotion. ML/WR quickly found themselves with a 16-0 lead and extended that lead 24-5 before the Bombers mounted a small comeback. The Lady Rebels were able to squash the attempted comeback to maintain and further extend their lead. ML/WR took a 39-21 halftime lead into the locker room.
The Rebels continued to play team ball making good passes and taking good shots. The ML/ WR 3 point game heated up as well as they comprised of the first nine points of the second half and continued throughout. Rebels win 82-43.
On Friday, ML/WR traveled to North Branch but once again the Rebels had a tough time making their shots and defending the basket. Rebels lost 77-64.
ML/WR finishes out the regular season this week in Two Harbors, Cook County and Mesabi East before they play Cromwell at home.