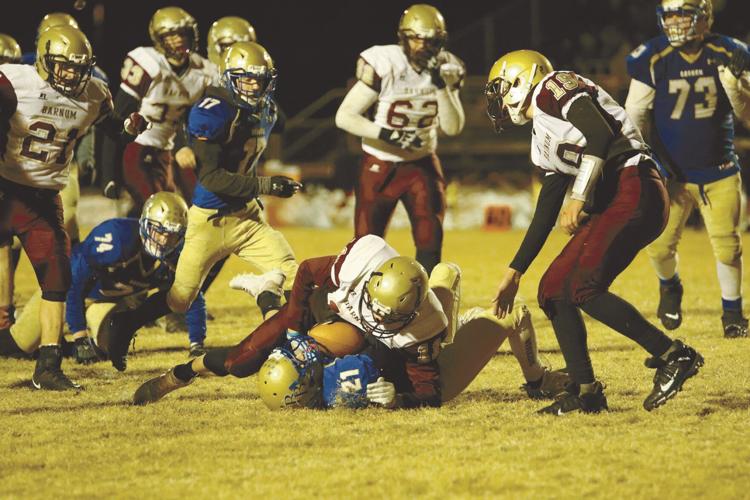 Governor Walz has blown the whistle on high school sports with the most recent executive order.
After a season of stops and starts the high school fall sports has officially ended. The season came to an abrupt end for those teams still able to play and host games with an executive order dialing back COVID-19 restrictions in the state.
Until December 18 youth sports along with several other social activities are restricted in the state.
Moose Lake Willow River sports seasons were cut short due to a number of COVID-19 cases. The district decided to end the season early. Here are the final results for the Barnum games
Football the last game was against Braham on November 17 with a score of 16 to 24. The Barnum Bombers lost.
Volleyball game against Moose Lake Willow River on November 12 with a score of 3 to 0. The Barnum Bombers won.
Football for Moose Lake Willow River ended on October 30 with a loss of 36 to 20 against Aitkin.
Gyms, fitness centers, entertainment venues, event spaces, and spaces hosting in-person social gatherings with individuals outside your household are currently closed. Bars and restaurants are dialed back to take-out and delivery service only.
Moose Lake Brewing is proposing a partnership with area food venues for a take out and delivery service with the purchase of a new Moose Lake Brewing glass Growler or Crowler. Delivery menus will be available on the Moose Lake Brewing website as soon as the service becomes established as early as Monday, November 30. A delivery fee will be charged and simplified menus used.
With the dial back supporting local businesses that were only beginning to recover with the reopening is highly encouraged. The order came with an announcement of an additional $10 million in Small Business Relief Grants for 1000 state businesses. Governor Walz is also pushing for more federal support.