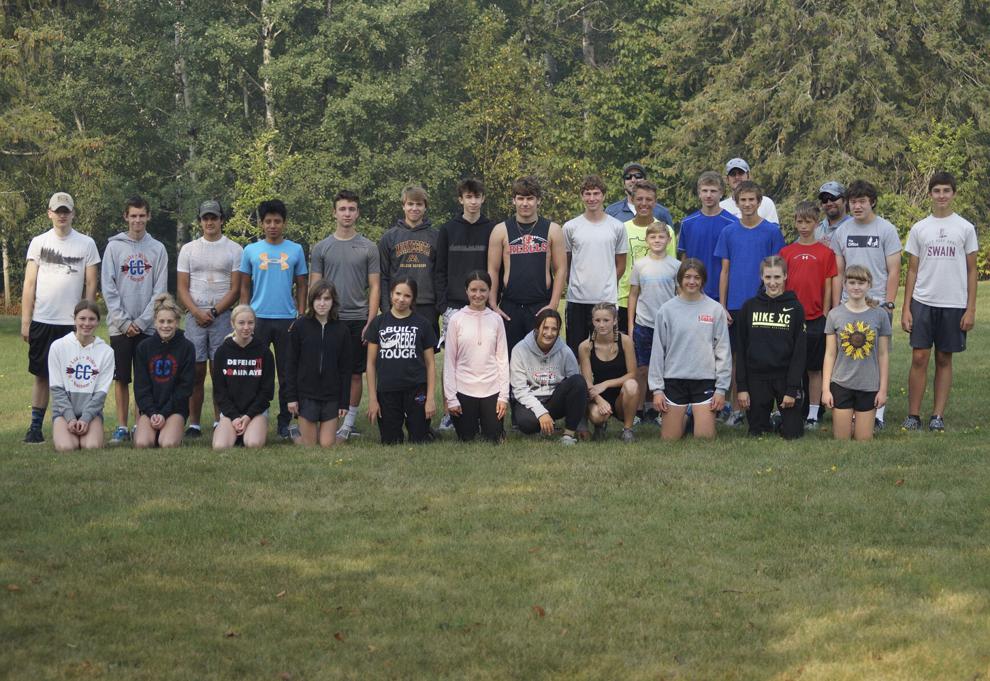 With the start of a new school year comes the fall sports. One of those is the Cross Country season with the schools of Moose Lake, Willow River and Barnum coming together as the Rebels. In the past Cross Country was made up of two classes, A and AA. This year the Minnesota State High School League has decided to make it into three classes, adding AAA. The Rebels have always been a class A team and will remain one in the new three class system.
With this new three class system in place teams like Proctor, North Shore, Pequot Lakes and the combination of Virginia and Eveleth Gilbert into Rock Ridge have been moved up into class AA. These teams have been strong contenders for both team and individuals qualifying for the State meet in Section 7. With these teams leaving it will open it up for the smaller schools to have a chance at qualifying for State as a team and individuals. The one rule that has changed is that instead of the top two teams and next eight individuals going to State it is now the top two teams and next six individuals.
The Rebels have been working hard all summer and since practice started on August 16 and had a practice meet on August 26 at Chubb Lake. The coaches are very happy with what they saw at the meet but know the kids will have to keep practicing hard together if they wish to fill one of those two team spots.
The coaches for the Rebels are head coach Adam Whelan and assistant coaches Andy Wyman and Spencer Walton. The student managers are Jocelyn Mundell and Connor Clausen. The girls team consists of Junior; Rayna Klejeski, Sophomores; Shannon Granquist, Ella Heaton, Elle Neilsen, Lilly Petty, Freshman; Amelia Olson, Brooklyn Peterson, 8th graders; Isabel Dewey, Sophie Gunderson, Abigail Vargo, Brooklyn Wasche, 7th graders; Nia Petry and Sophie Petty. The boys team consists of Seniors; Johnny Danelski, Carl Halverson, Chance Lunde, Joseph Mikrot, Zach Youngs, Juniors; Ryden Anderson, Shawn Bailey, Richie Balut, Daniel Mikrot, Murray Salzer, Gavin Thiry, Sophomore; Peter Knezevich, Freshman; Solomon Cloutier, Chet Giersdorf-Thompson, Ray Henriquez, Max Petry, Elliot Wasche, Eli Youngs, 8th graders; Matt Bohnsack, Magnus Koecher, JJ Skalko-Olesiak, 7th graders; Ledger Johnson and Jackson McDowell.
The Rebels first meet of the season will be Thursday, September 2 at Pincushion Mountain in Grand Marais.