On Thursday, October 19 the Rebels cross country team was at the Proctor Lions Invite. This would be the last meet of the season for most of the JV and Junior High runners. It was once again a beautiful day with sunny skies a light wind and temps in the mid 60s. The Proctor Lions have always put on a great meet when it comes to dividing the classes and giving out ribbons and medals. With three classes this year they had 1 AAA, 8 AA and 11 A teams present for the meet. Ribbons were given to the top 45 runners in Junior High regardless of what class you were in. The top 15 girls and boys Varsity runners in each class received medals along with the top girls and boys Varsity teams in each class also receiving medals, so some kids came away with two medals at the meet.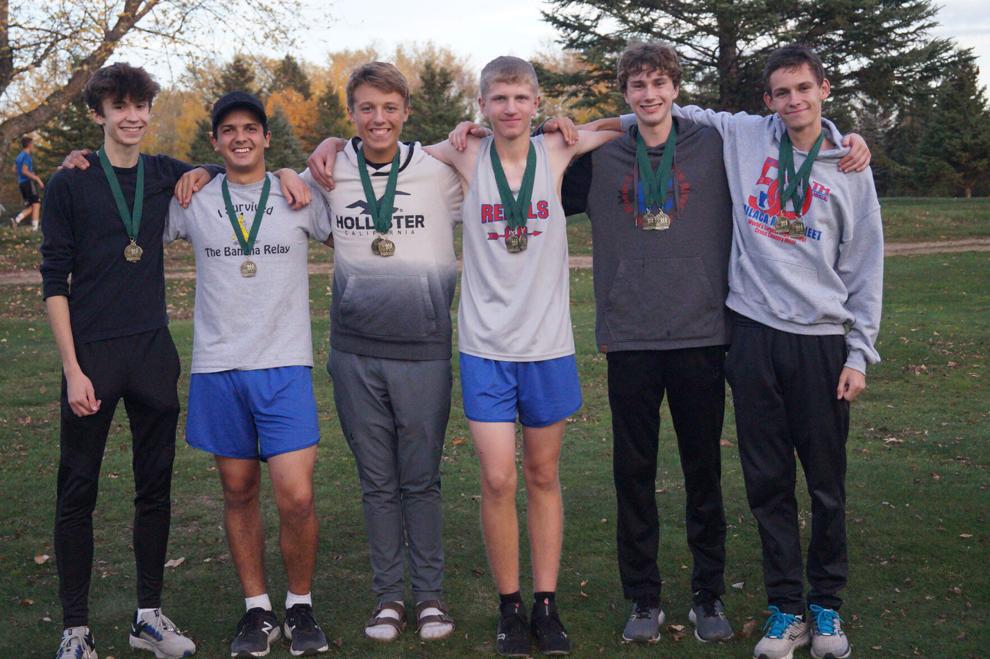 Congratulations to the boys Varsity team for their 1st place finish in the meet. Receiving two medals for the meet were Joseph Mikrot, Shawn Bailey, Gavin Thiry, Murray Salzer and Elliott Wasche with Jonathan Danelski and Magnus Koecher receiving medals for being a part of the Varsity team. Also receiving medals were Brooklyn Wasche, Amelia Olson, Rayna Klejeski and ribbon winner Abby Vargo. There were eight runners with career personal best times at the meet. They were Chet Giersdorf-Thompson, Matthew Bohnsack, Ryden Anderson, Carl Halverson, Ray Henriquez, Brooklyn Wasche, Amelia Olson and Isabel Dewey.
Next up is the Section 7A Championship at the Cloquet Country Club on Thursday, October 28 with the top two teams and top six individuals, not a part of those teams, going to the State meet on November 6 at St. Olaf College. 
Ledger Johnson 55th 10:55.9
Jackson McDowell 58th 11:06.2
Brooklyn Peterson 2nd 25:09.0
Chet Giersdorf-Thompson 1st 19:55.9
Matthew Bohnsack 2nd 20:05.9
Ryden Anderson 3rd 20:11.7
Carl Halverson 4th 20:47.2
JJ Skalko-Olesiak 12th 22:52.4
Ray Henriquez 19th 24:57.5
Brooklyn Wasche 9th 21:52.5
Amelia Olson 10th 21:54.1
Rayna Klejeski 14th 22:33.1
Isabel Dewey 18th 22:40.6
Shannon Granquist 27th 24:05.7
Joseph Mikrot 5th 18:18.9
Murray Salzer 14th 19:15.6
Elliott Wasche 15th 19:31.6
Jonathan Danelski 16th 19:34.7
Magnus Koecher 31st 21:10.0