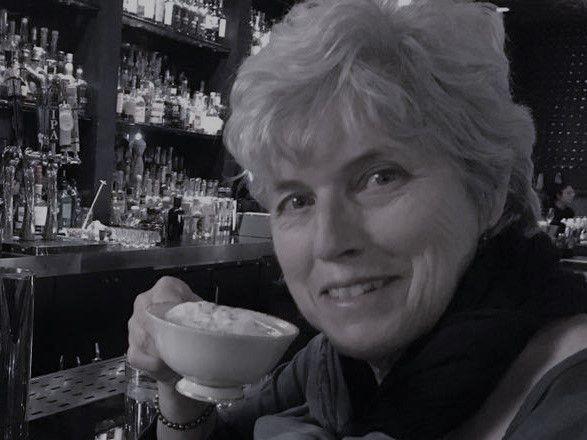 As we begin October we have the same number of daylight hours as we had in the middle of March, but alas, we know which way the sun is going and that the coming weeks will bring only shorter, darker days.  That is why days like this past Sunday are all the more glorious. It started out with frost on the ground, but a bright shining sun soon warmed it up.  It was the kind of day that made autumn chores a little less onerous task.  
We have had one of the prettiest fall color seasons, which may have been the result of a very dry summer and September.  Typically when trees are stressed by drought condition, they fail to produce the fabulous reds and oranges we're seeing now.  It also has been earlier than usual.  Most of the best displays have moved south of us, but you can still see some bright golden-yellow on the aspens.  In our woods, the large-toothed aspen drops leaves that are a beautiful mix of orange and yellow and I can't help but pick them up to use as an autumn still life, to decorate the table for a few days before their color fades.
As I write, I watch the maple leaves, like bits of saffron drift down onto the deck.   The tree is nearly bare now and the lawn beneath is a carpeted with them.  Many of us grew up with the chore of raking leaves, but found a way to make it fun, by building big piles and jumping into them. Those days are past and now in many places you must rake and bag your leaves for curbside pick- up. There's not much fun in that but I am here to tell you that leaving the leaves on the ground is actually a good thing. 
Leaves left on the ground rot and become a free fertilizer, but they also provide a place where bugs can live and birds can find food.  Living in undisturbed leaf litter are things like moth pupae which can be an important food source for many birds, at a time when other sources of food are becoming scarce. 
It 's OK to be a bit messy with your lawn, but if you just aren't comfortable with this laissez faire attitude, consider raking some of the leaves and putting them in the compost pile, or use them as mulch for the garden beds.  Mowing over the leaves is a way to add nutrients to the grass. By practicing this form of lawn maintenance, you can avoid the use of chemical compounds that some people use in the fall, in order to cut back on crabgrass and other unwanted vegetation. 
If you grew sunflowers, coneflowers, or Black-eyed Susan's, don't cut them down at the end of the season because they are a ready food source for the birds. The seeds may be small, but they are available through the winter and the tall stalks and heads give a bit of ornamentation to the garden when snow covers the ground.
Today I finished cleaning up the garden of all its bare, shriveled stalks and stems and it occurred to me that this task is about as much fun as taking down and putting away all the Christmas ornaments.  It must be done, but there is none of the anticipation and energy that we felt last May when the beds were planted.  But in my mind I hear The Byrds singing the lyrics "to everything there is a season ……a time to plant, a time to reap that which is planted". And once again I feel fortunate to live in place where I can experience all the seasons of the year.