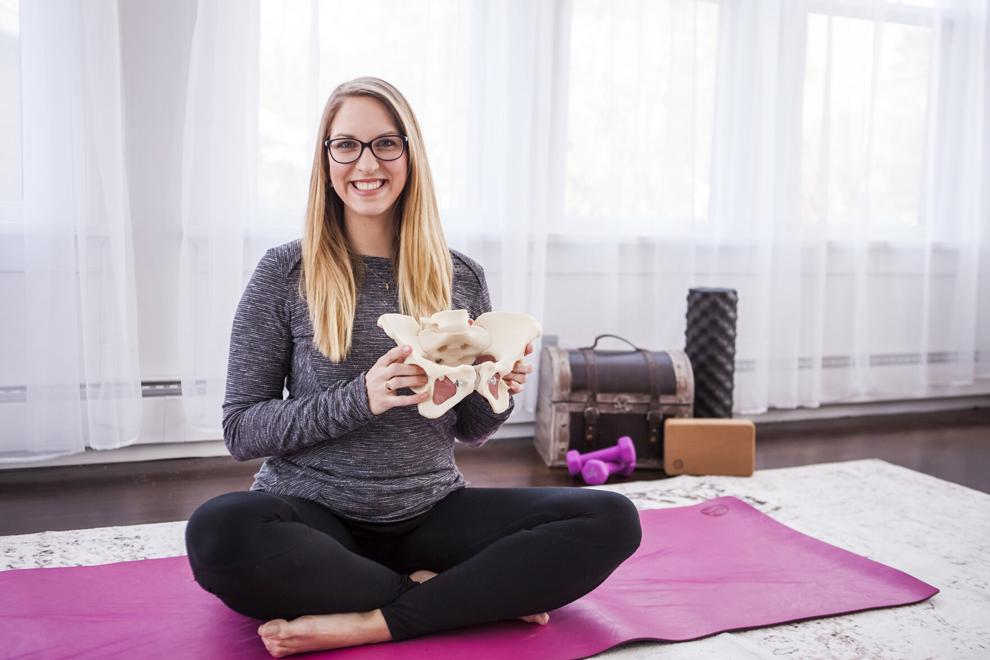 It starts off with a few "just in case" trips to the bathroom, maybe before you sit down for a meeting at work, before you get into the car for a long ride, before the movie starts. Over time, it happens a little more; "I'm near the bathroom, I'll just go in-case." Eventually, it becomes more consistent, and your bladder begins to run the show. Before you know it, you're feeling urinary urgency or peeing every hour, every 30 mins, every 20 mins; even though you just urinated not that long ago.  
As you can see, "just in case" trips to the bathroom can cause abnormal urgency and frequency. It is process that happens slowly over the course of time.  Constantly peeing "just in case" will train your bladder to think it is full when it is not. The stretch receptors send signals to your brain at lower and lower thresholds, eventually creating the urge to urinate more frequently.  You may not even realize you have a problem, or that it has become abnormal. "I have a small bladder" you might say. But is your bladder really suddenly smaller than the average person, or has its threshold changed? The best way to know what abnormal is, is to first learn what is normal. The average adult bladder capacity is about 600mL (20 oz) but a typical adult voids when the bladder fills to about 300-400mL (10-13oz). At this rate, with adequate hydration, the average adult should urinate between 5-8x per day or every 2-4 hours. It is not normal to wake up to urinate at night on a regular basis, unless you are 65 years or older and then it may be common to urinate 1x per night some nights.  If you are urinating more frequently or have abnormally strong urgency, this is a sign that your bladder is not functioning optimally.  
Next it is valuable to ask yourself, why are you going to the bathroom "just in case?" Is it just a habit, out of convenience, because of your work schedule, or because you are trying to "prevent" urinary leakage due to incontinence? Then you can challenge yourself to retrain your brain and bladder to communicate better, hopefully leading to less unnecessary trips to the bathroom.  Re-training your body may include intentionally avoiding "just in case" trips to the bathroom, logging your bathroom habits to see what your schedule looks like, being adequately hydrated, and being mindful of urinary urgency. When you have an abnormally strong urge to urinate, remember: "mind over bladder." It is helpful to remain calm, take deep breaths, walk slowly to the bathroom, refrain from unbuttoning your pants until you are next to the toilet, and slowly sit all the way down before voiding. It may be extremely difficult to slow down this process at first, but with practice, it can help reduce your urinary urgency. Other factors that can contribute to urinary urgency include your diet/fluid intake, the strength, flexibility and coordination of your core muscles.  
If you are a "just in-caser," know where all the good bathrooms are at along the 1-35 corridor, or catch yourself rushing to the bathroom more frequently because your bladder is running the show- you might consider seeing a pelvic floor physical therapist for conservative and effective treatment, management and prevention of bladder symptoms.
Allyson Loupe is a physical therapist at Lake Area Therapy Services in Moose Lake, Minn. She has a doctorate in Physical Therapy from St. Scholastica and specializes in women's health and pelvic health PT. The best way to reach her is by calling Lake Area Therapy Services in Moose Lake at (218) 485-2020.