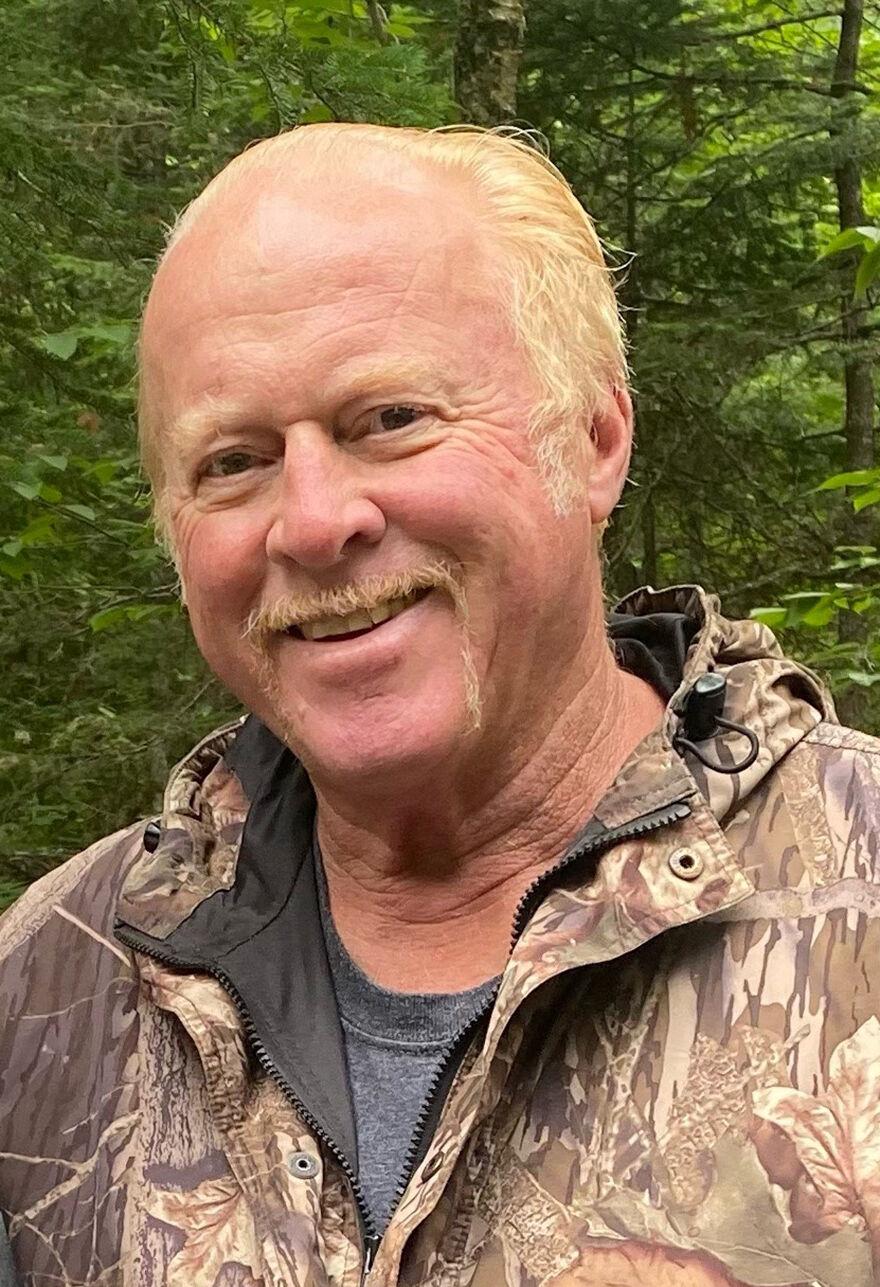 Terry Dennis Johnson, 66, passed away on Monday, October 25 in J.A. Wedum Hospice after a courageous battle with cancer.  
Terry was born on February 18, 1955 in Moose Lake, Minnesota to Dennis and Louise Johnson.  Terry attended Willow River High School where he met many of his friends and where he first met his wife, Lois. They were friends in high school but married later in life; this October they would be celebrating their 27th wedding anniversary.  After high school, Terry attended Hibbing Community College before beginning his career as a heavy equipment operator.  
Terry was a proud 49er and worked as a heavy equipment operator to construct countless bridges, roadways, and the pipeline throughout the state of Minnesota and across the US. He met many of his lifelong friends, all with unique nicknames, at every job site he found himself. Terry could spend hours on the phone with these friends, telling stories, offering help, and talking endlessly of his family. Terry continued to work and teach others at a training center for heavy equipment operators and was willing to help out others by using connections to get them started in a similar career.  He was incredibly proud of his work and always reminded family and friends that "there is nothing finer than a pipeliner."  
Anyone who knew Terry knew that he equally loved spending his time outside and with his family.  When spending time outdoors, Terry could be found hunting, fishing, working in his yard, helping at his parents' house or at a neighbor's house, and taking care of the animals at the house, most recently Buddy, the fox.  When he wasn't working, Terry was with his family, going on walks and watching many Twins games with his wife Lois, attending his grandkids' sporting events and activities, having coffee and playing cribbage with his parents, and spending as much time with his grandkids as possible. Surrounding all of this was his strong and dedicated faith.
Terry is preceded in death by his father, Dennis Johnson.  He is survived by his wife, Lois Johnson; children, Shawn (Melissa) Johnson, Tory (Maren) Johnson, Art (Jill) Underhill, Annie (Joe) Gornick, Krissy (Nick) Fuerst, and Hayley Johnson; grandchildren, Carter, India, Ledger, Cohen, Crosby, Tatum, Aria, Ellie, Louie, Millie, and Landin; mother, Louise Johnson; and siblings, Deanne (Dennis) Zuk, Deanne (Bill) Switzer, and Kevin (Linda) Johnson.
A celebration of Terry's life was held on Saturday, October 30 at 11:00 in Holy Angels Church in Moose Lake, Minnesota.  A visitation was held on Friday evening, October 29, from 5:00-7:00 and one hour prior to the service on Saturday, both in Holy Angels Church. Burial services took place immediately following the service.  A lunch was served at Holy Angels Church. 
Arrangements are with Hamlin-Hansen-Kosloski Funeral Home