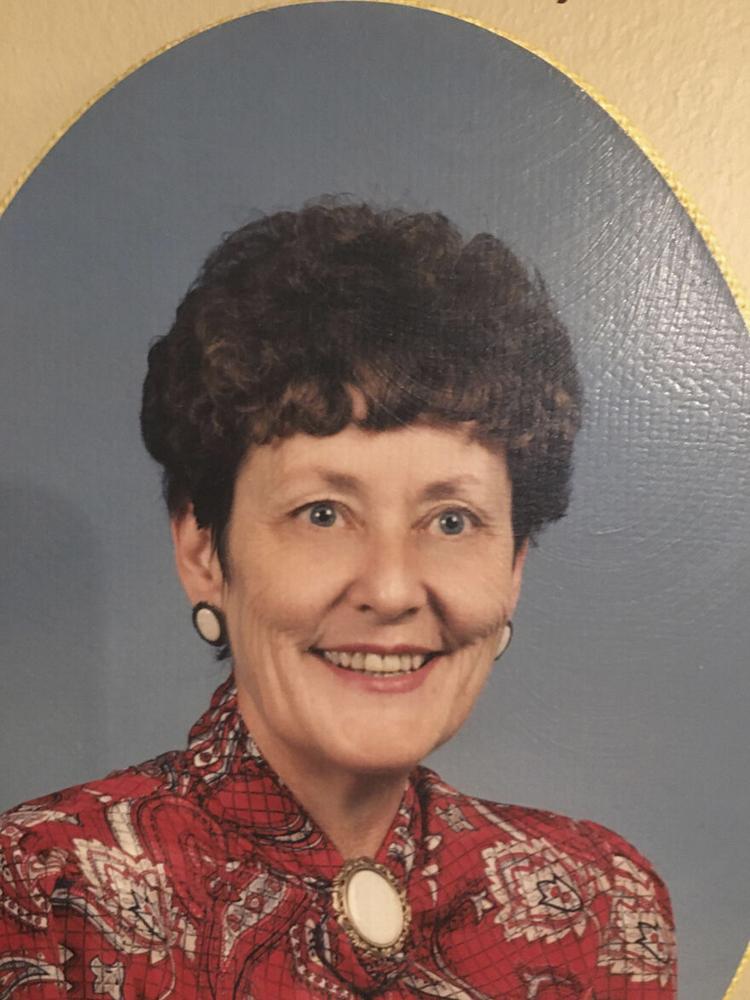 Sharon of St. Joseph, Minn. formerly of Milaca/Ogilvie, Minn. was a devoted child of God born April 30th, 1944 and passed away peacefully October 4th, 2020 at the age of 76 at Arlington Assisted Living Facility. Daughter of John Franklin Fleek and Nathlie Ion (Roy) Fleek.
A small private service will be held for immediate family members and a public service will be held next spring at the Ogilvie United Methodist Church as an outdoor service per her request. She wrote "I have always been in awe of God's creation with all its beauty and grace that no one can duplicate. The bible begins with God created….. "
She was born in Arthyde, Minn. and grew up in Willow River on a farm in the county of Aitkin, Minn. After high school, she was employed as a secretary in downtown Minneapolis where she met Mack Elson Hess, Sr., fell in love and got married. They lived in New Brighton, Minn. until they found a quaint little hobby farm in Ogilvie, Minn. Sharon enjoyed her life as a wife and mother.
She worked at Freddies Restaurant in Mora, Minn. as the children grew older and then worked as an administrative assistant at the Minnesota State Services for the Blind and Visually Impaired. Sharon held board positions as a member of the United Methodist Women's group; was an active member at the Ogilvie United Methodist Church and worked as the secretary at for the local United Methodist Churches until finally retiring.
Sharon's love for God was only exceeded by her love for her family. Sharon was the center of the family and was a guiding light to many around her. She was known not to miss a family function and be the one everyone could count on for coming to their special occasion. In fact, she had kept every napkin from family weddings going back to when her siblings got married. She served others through volunteering at the food shelf and helping at many church functions. She loved reading, doing crossword puzzles, keeping in touch with others and recently winning big at "Bingo" in her assistive living facility. Though she was quarantined at Arlington Assistive Living Place since March, she was always positive, being grateful for the staff and loving care she received. She will be dearly missed by many.
Sharon is survived by her siblings Chuck Waldriff and Mickey (Sharon) Fleek; her children Laura Hess-Ulman (Dave Ulman) of Elk River, Mary Baumann-Spooner (Hap Spooner) of St. Cloud; Arnold (Morgan) Hess of Clark, SD; grandchildren Alan (Kim) Baumann III, Michael Baumann, Angel (Dean Powell) Spooner, Lacey Spooner (Tom Anderson), Troy (Kelly McHugh) Spooner, Anneliese (Kristofer Sheridan) Villa, Rayne Villa, Richard Standingcloud, Joseph (Jackie) Brinker, Shanna (Josh) McGrath, Hailey Brinker; and 15 great-grandchildren, with one on the way, and other loving relatives and friends.
Sharon is preceded in death by her parents, husband Mack Hess Sr. (ex) and siblings; Charles, Marie, Bonnie, Dolores, Dean, Bob, Butch and son Mack Hess Jr. and daughter Nathlie Ella Hess.
 A small private service will be held for immediate family members and a public service will be held next spring at the Ogilvie United Methodist Church