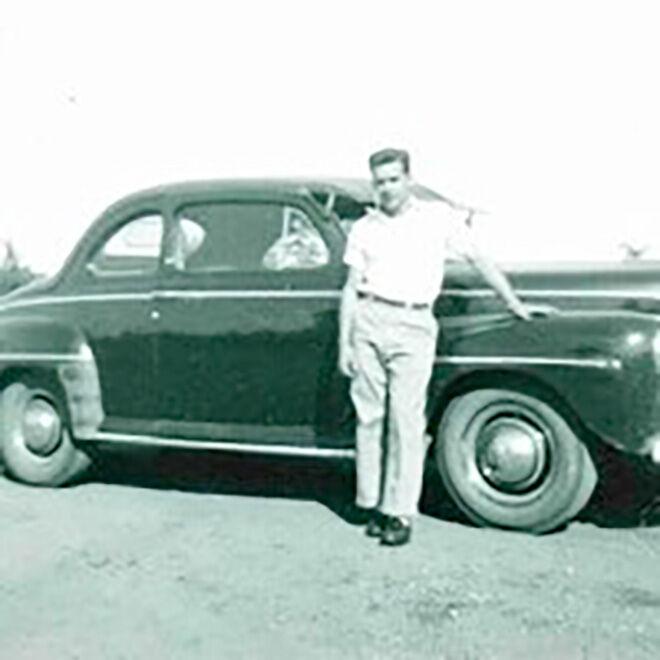 Lloyd "David" Olson, 82, of Moose Lake died peacefully holding the hand of  his daughter and son-in-law on Sunday July 4, 2021 at Moose Lake Village Care Center. David was born on January 15, 1939 in Moose Lake, the son of Lloyd and Francis (Gylland) Olson.
David graduated from Moose Lake High School where he enjoyed playing many sports. He continued his education to become a court reporter which became a career that he loved.
David was an award winning "Diamond Level" court reporter.
David loved life, and carried himself with a warm smile everywhere he went. He loved his family and was so proud of each of them. David fought for the "underdog" and loved to befriend the less fortunate. David thoroughly enjoyed the outdoors, as he spent many years hunting and fishing in Montana.
He was preceded in death by his parents, Lloyd and Francis; and niece, Darla.
David is survived by his daughters, Karla (Ben) Line of International Falls, Minn. and Sue (Jerry) Johnson of Henderson, Minn.; sons, Scott D. Olson of Lafayette, Colo. and Peter (Della) Olson of Parker, Colo.; brother, Ernie (Verna) Olson of Moose Lake, Minn.; sister, Judy (Don) Juntunen of Carlton, Minn.; grandchildren, Cole, Gusty, Josie and David Olson, Olivia, Carter, Carson, Cooper, and Cuyler Line, Kirsten Harvath, Erin, Kate and Daniel Johnson, great-grandson, Ben; nieces and nephews, Mark, Todd, and Kari Olson, Darrell and Doreen.
A Celebration of Life was held at Hamlin – Hansen – Kosloski Funeral Home, Moose Lake. Inurnment was held in Riverside Cemetery, Moose Lake.
Arrangements are with Hamlin-Hansen-Kosloski Funeral Home.