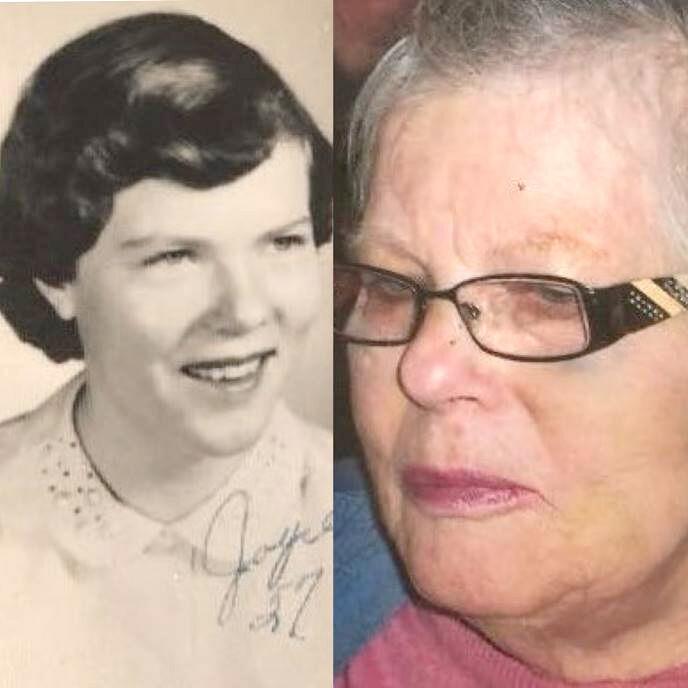 Joyce Annette Bratsch, 81, of Sturgeon Lake died Friday, July 17, 2020 in Essentia Health – St. Mary's Medical Center, Duluth. Joyce was born on July 16, 1939 in Cloquet, the daughter of Walter and Violet (Sorenson) Pearson. She grew up in Holyoke where she attended school until 10th grade. Joyce continued her education in Wrenshall, graduating in 1957. Upon graduation, she worked for the Duluth Chamber of Commerce. On January 10, 1959 Joyce married Asa Bratsch in Holyoke.
Joyce and Asa lived in Rutledge until moving to northeast Minneapolis in 1961, where Joyce volunteered in the school system. In the 1970's, she began working as a clerk and typist for Minneapolis Public Schools; a job she enjoyed until her retirement in 1994. That same year, Asa and Joyce moved north to Sturgeon Lake.
Joyce loved to crochet, cooking for her family, baking bread, gardening, feeding the hummingbirds. She will be remembered for her contagious and beautiful laugh and smile. Joyce loved spending time with her children, grandchildren, and great grandchildren.
Joyce was a proud member of Moose Lake Covenant Church and Carlton County Retired Educators.
She was preceded in death by her parents, Walter and Violet Pearson; and brother Duane Pearson.
Joyce will be deeply missed by her husband, Asa; children, Roger (Sara) Bratsch, Randall (Linda) Bratsch, Ronald (Deejay) Bratsch, and Janine (Paul) Munson; siblings, Marvin Pearson, Harvey Pearson, Janet Houge, and Julie Johnson; 11 grandchildren; and 11 great grandchildren.
Visitation: 10 a.m. until the 11 a.m. private family Memorial Service on Saturday, July 25, 2020 at Hamlin-Hansen-Kosloski Funeral Home, Moose Lake. A private family inurnment will be held in Sunnyside Cemetery, Willow River. Social distancing guidelines and Masks are required while attending the service. The service will be broadcast on 101.3 FM with reception to our parking lot. A cardbox and guestbook will be available outside the funeral home during the service and visitation for the public. The family invites the general public to a luncheon following the service beginning at 1:00 PM at the residence of Asa Bratsch - 29524 Denham Crossing Road, Sturgeon Lake, MN 55783. Arrangements with Hamlin-Hansen-Kosloski Funeral Home, Moose Lake.