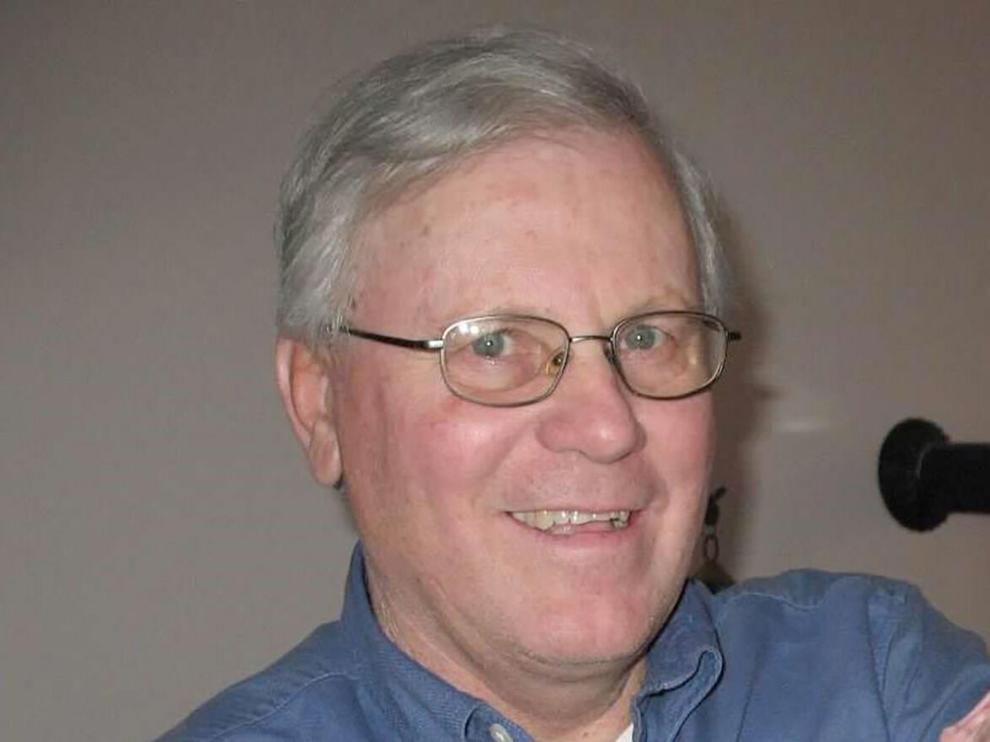 Jeff Telker was born August 13, 1952 in Moose Lake to Rudolf "Rudy" and Hulda (Johnson) Telker. He departed to be with his Lord on Friday, March 26, 2021 after a courageous battle with ALS. He is survived by his wife, Mary Beth; children, Anne (Andy) Flagge, David (Mary), Russell; grandson, Oscar Flagge; his mother, Hulda; sisters, Susan Kotowski and Karla (Randy) Tschetter; God-daughter, Janna Bode and the entire Bode family, including Shawn, Kelly, Ally, Aaron and Reese.
He was preceded in death by his father, Rudy; and brothers-in-law, Ed Kotowski and Lorin Emrick.
Jeff lived a life of service. He was a lifelong member and deacon of Mahtowa Covenant Church. His community service included the Barnum Fire Department, Barnum School Board, Covenant Park Bible Camp board of directors, and Habitat for Humanity. He went on several Alaskan service trips and worked tirelessly at the Bible camp. He often commented that his greatest gifts were his wife Mary, his family, his Christian faith, and the work ethic instilled by his parents.
He was deeply committed to his family, and holidays often meant driving to connect with his extended family in the Twin Cities, Sioux Falls, or Iowa.
Jeff was a kind and helpful man. Without reservation, Jeff accepted requests for assistance with any building project, although he wasn't as excited about plumbing as carpentry. He said each new project was an excuse to buy another tool that Mary might or might not find out about. He was rarely happier than when he was swinging a hammer or cutting lumber. He was a talented carpenter but made an occasional measurement mistake resulting in a board that was usually an inch too short. In those instances, he'd shake his head and point out that short board would certainly be needed elsewhere before the project was over. He was usually right.
Although infinitely patient with people, Jeff couldn't sit still. He liked to be busy; his garage, house, and helper projects often running together. He deer hunted but the time in his deer stand was measured in minutes, not hours, and was often filled with thoughts of what he needed or wanted to do next. The other noteworthy exception to his patience was a cat who was trying to help him with a flooring project. It's rumored that the cat survived, but there was a piece of sheetrock with a hammer shaped dent he later repaired.
Jeff's two guilty pleasures were coffee (with real cream, not adulterated with flavored creamer) and talking. Jeff had a quick wit and was known to hold up both sides of a conversation if the talk slowed. He met regularly with the Mahtowa Covenant Church men's group, the Classic Car Rally (a discussion group in Tom Class' garage), and with friends and relatives. If there was coffee and talk, Jeff would be there. When together with cousins Jerry Telker, Sonny Carlson, and Dean Hovey, Jeff sometimes struggled to get a word in. (It was tough, but Jeff managed).
ALS slowed him down, but he continued to "have coffee" with church friends, a Bible study, and his network of buddies. Jeff read more and was amused that he, cousin Sonny Carlson, and friend Tom Class were included as fictional characters in a mystery books set in Pine County. Jeff evolved into a proofreader for cousin Dean Hovey, and they spent hours discussing the characters, plots, the parts that made him laugh, and the corrections.
Somewhere in heaven there's a table set with steaming cups of coffee. Jeff's there talking carpentry and cars with the other saints.
The family wants to express their gratitude to the ALS Clinic Duluth, ALS Foundation Min., Dr Amber Erickson, Dr Rebecca Chase, Dr. Shawn Bode, Dr. Kelly Goeb, Augustana Care Center and Essentia Home Health–Moose Lake for all their incredible care of Jeff.
Celebration of Life will be held Monday, April 5 at 2:00 p.m. at the Barnum Community Church. Visitation will be from 12:30 p.m. to 2:00 p.m. The service will also be livestreamed via Facebook Live. Social distancing will be observed and masks are required. Memorials may be directed to Covenant Park Bible Camp and ALS Foundation Min. Arrangements entrusted to the Atkins Northland Funeral Home, Cloquet. To sign the guest book and offer an online tribute, see www.atkinsnorthlandfuneralhome.com