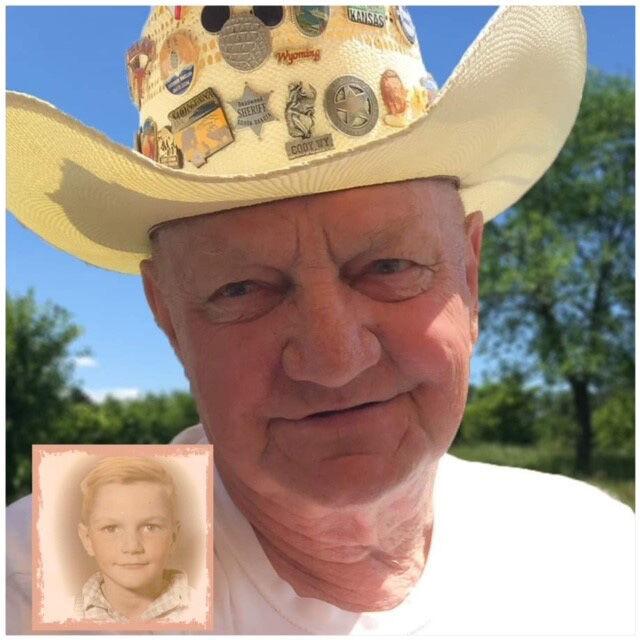 Harley A. Sylvester, 82, Moose Lake, died peacefully on Tuesday, December 15, 2020 at his home surrounded by his loving family.  They knew their favorite Cowboy was at peace as he rejoined his beloved dog, Max.  Harley was born on March 6, 1938 in Superior, Wisconsin to Ray Sylvester and Olga (Billie) Thomson.  He grew up in Duluth and later in Sandstone area.  Harley attended school in Willow River graduating in 1956.  He served his country in the United States Air Force for a couple of years.  On November 26, 1960, Harley married Janice Mudgett in Moose Lake.  They lived  in the Twin Cities and later lived for 18 years in Sturgeon Lake before recently moving to Moose Lake.  Although Harley spent most of his life welding and driving truck, running a bait shop, and working at the Grand Casino; his resume could boastfully list Jack of All Trades as he could tackle and master any project.  If you happened to be along his side helping him through the years, you may have noticed his orange painted tools so he knew which where his at the end of the day.  He will truly be remembered for his ability of telling stories and how he loved to help people.  Harley will never be forgotten for his love and giving.  His hard work ethic found him retiring and returning to work countless times and he instilled that strong work ethic onto each of his children. 
He was preceded in death by his parents: Ray Sylvester and Olga Thomson; brother: Jerry Sylvester; sisters: Vera Wright and Jan Champ; great grandson: Brantley Christopherson; and his beloved dog, Max.
Harley will be lovingly remembered by his wife of 60 years: Janice; four children: Gary (Kris) Sylvester, Brian (Kaireen) Sylvester, Julie (Rob) Rose, and Diane (Steve) Lingle; 17 grandchildren; 11 great grandchildren; two brothers: Tracy (Ruth) Sylvester and Steve Thomson; sister: Patty Boughton; brother-in-law: Danny Mudgett; sister-in-law: Kala Sylvester; and numerous nieces, nephews, cousins, and friends.
Services will not be held at this time but the family will be hold services at a later date when restrictions are lifted.  The family does ask that in Harley's memory,  you watch a Western and a lot of football, let the kids open their presents right away so they don't have to wait, and last but most importantly, share your love and make the world a better place by helping someone out in Harley's memory.  Please let his memory shine and create all the goodness he gave in his lifetime.  Blessed be the Memory of Harley Sylvester.
Arrangements by Hamlin-Hansen-Kosloski Funeral Home, Moose Lake.