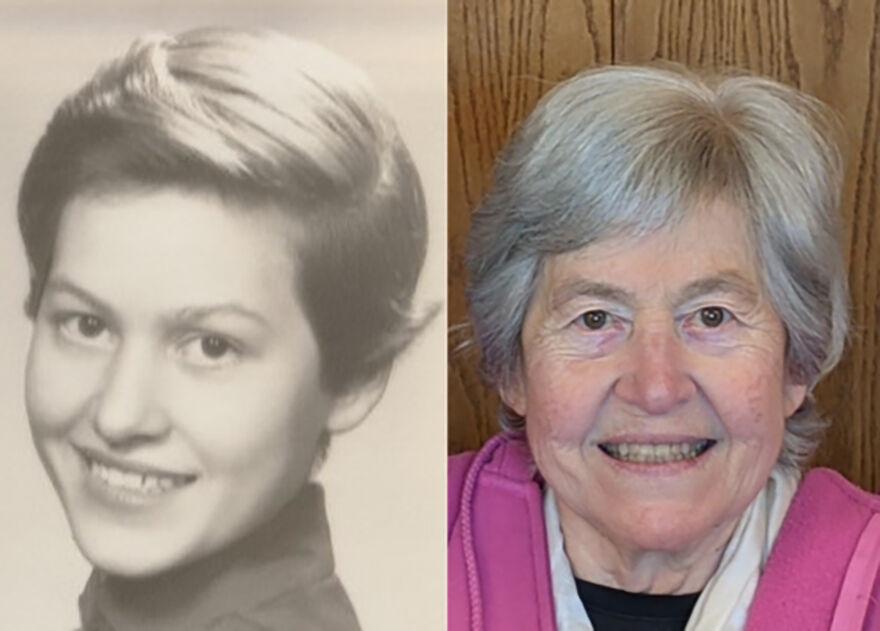 On March 15, 2021, Grace Margaret (Laughlin) Holm, loving wife, mother, and grandmother, passed away at the age of 82.
Grace was born on August 9, 1938, in the city of South Milwaukee, Wisconsin.  She graduated from Macalester College in St. Paul with a major in psychology and a minor in biology.  After college she worked as a Systems Engineer for the IBM Corporation.  There she met her future husband, David Holm, who her friends called her "little trainee."  They were married on October 16, 1965, and lived in St. Paul and Bloomington before moving to Moose Lake in 1971.  David and Grace opened Key Computer Services and provided computer support at the local, county, and state level.  When their children were young, they were active members of Hope Lutheran Church.
Grace loved being a mother to her daughters and her eight foster children.  An avid reader, Grace also enjoyed card games, board games, and jigsaw puzzles.  She volunteered at the Science Museum of Minnesota and at the University of Minnesota Raptor Center.  She and her husband made many RV trips to Arkansas, Texas, Louisiana, and Florida.  Grace was very active, regularly walking and exercising at the local fitness center.  For the last two months of her life, Grace was very well cared for by the staff of Augustana Care Center in Moose Lake and Ecumen Hospice.
Grace was preceded in death by her parents and two older sisters.  She is survived by her devoted husband of 56 years, David; her children, Margaret (Jeff Malm) Furleigh, Mary (David Lund) Holm-Lund, and Annie (Randy) Muske; and her granddaughters Katherine Furleigh, Gabrielle Furleigh, and Claire Lund.  The family had a private celebration of life at Kosloski Funeral Home in Moose Lake on March 15, 2021.  Grace will be inurned at Fort Snelling National Cemetery where she will await her Air Force veteran husband.  In lieu of flowers, memorials should be made to Disabled American Veterans (dav.org), the Salvation Army (salvationarmyusa.org), the Moose Lake Public Library (313 Elm Avenue, Moose Lake, MN 55767), or the Moose Lake Area Food Shelf (PO Box 128, Moose Lake, MN 55767).