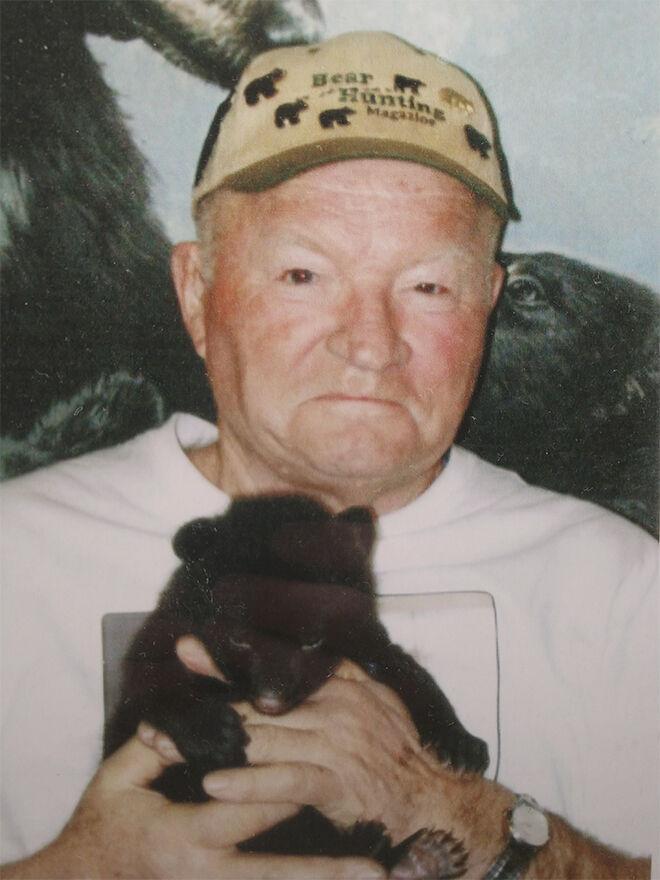 George "The Barnum Bear Man" Hagen, 81, Barnum, died suddenly on Tuesday, October 6, 2020 at his home. He was born on December 2, 1938, to Harold and Esther Hagen. George grew up in Barnum graduating from Barnum High School in 1956. He entered into the Air Force where he proudly served his country for 4 years. George followed his dream of attaining a degree in wildlife management and attended Utah State where he received a Bachelors Degree in Wildlife Biology. On August 15, 1964, George married Ramona Paulson in Mahtowa. They moved to Maryland where George worked for Patuxent Wildlife Research Center as a caretaker of the eagles and birds of prey while researching the effects of DDT on birds of prey. They later moved to Little Falls for a short time before making their way back home to Barnum in the late 60's. George began working at the Moose Lake State Hospital and later for MSOP, retiring in 2000. He also owned and operated Hagen Sawmill for many years in Barnum. George had an incredible sense of creating several inventions during his life but was best known for his vast knowledge of studying and researching black bears for over 32 years. He was very close friends with Lynn Rogers at the Wildlife Research Institute and would often speak at seminars regarding black bears. George truly dedicated his life to researching, hunting, baiting, taking pictures, and studying the black bear.
He was preceded in death by his parents, Harold and Esther Hagen.
George will be lovingly remembered by his wife of 56 years, Ramona; two sons: Brett (Audrey) and Bart (Shelley); two brothers: Roy (Mary) Hagen and Gary (Mary) Hagen; four grandchildren: Lance, Nicholas, Erik, and Michelle; two sisters: Leone (Deloit) Strickland and Carol Shreve; and numerous nieces and nephews.
There will be no service per George's wishes.
Arrangements by Hamlin-Hansen-Kosloski Funeral Home, Moose Lake.