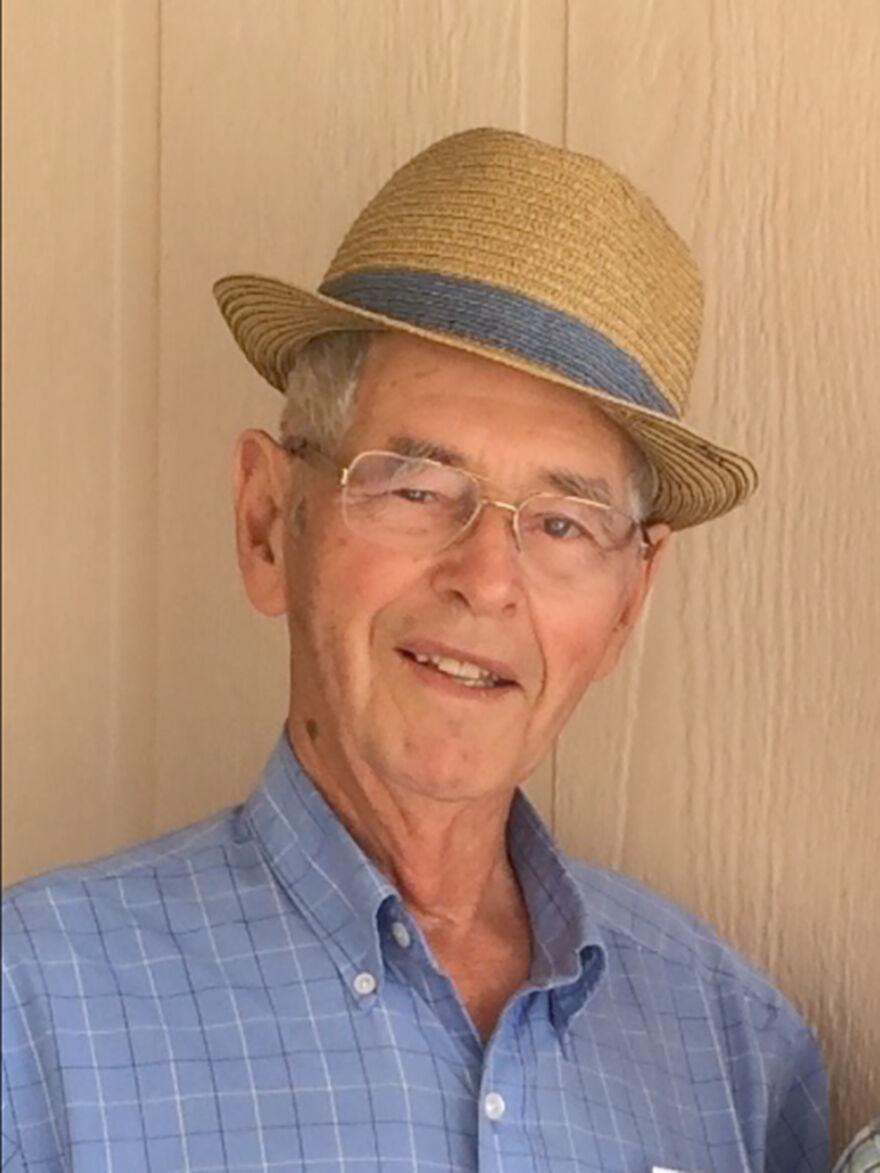 Floyd Allen Henspeter was born to Oscar and Flossie (Gable) Henspeter on a farm near Amenia, North Dakota on November 29, 1929. He died on March 28, 2021, at his home at Lake Retreat, WA, with his wife and family by his side.  
Floyd graduated from Monroe High School in South Dakota in 1947 and went to work for the phone company in southern Minn. There he met Betty Lucille Elzenga.  They married in Slayton, Minn. on June 20, 1953 and moved briefly to Martinez, CA.  After returning to Minn. to attend NW Chiropractic College in Minneapolis, they moved their young family to Pipestone, Minn. then settled in Moose Lake, Minn. in 1959, where Floyd faithfully served the community as a chiropractor for over 30 years, while raising his family.  Floyd was active in community service there; he was elected to the Moose Lake City Council for many years, and served on the Park Board, Power & Light Board, Kiwanis Club, and a variety of other civic organizations and activities. He was an active member of the Moose Lake United Methodist Church.
Floyd and Betty traveled extensively throughout the US with their family, as well as visiting Europe, the Caribbean, New Zealand, Canada, and Alaska.  After retirement, Floyd and Betty enjoyed summers at their Sand Lake home/cabin and winters in Port Townsend, WA and their condo in Apache Junction, AZ. They moved full-time to Port Townsend in 2006 and thoroughly enjoyed the bustling, Victorian seaside community on Puget Sound. In 2018 they moved to their present home on Lake Retreat, WA to be closer to family.
Floyd was an avid outdoorsman and enjoyed hunting and fishing throughout his life. He also found pleasure in his daily walks with Betty and friends, he was proud of his 1929 Model A and his red Miata convertible, he shared produce from his garden wherever he lived, he was a lively conversationalist, and he embraced the technology of digital cameras, computers, and cell phones, even into his 90s.  His greatest joy in life was his family, and he loved spending time with them, sharing birthdays and special occasions, and keeping in close contact via phone and FaceTime. He devoted much time and effort in always remaining close to his brothers through phone calls and visits. A special memory is his 90th birthday party, when a large group of family (four generations) gathered and celebrated together in Roslyn, WA. Floyd was a faithful husband, father, son, brother, and uncle, and he cherished his many friends in Minn., AZ, WA and points in between. He will be greatly missed by all who knew him.
Floyd was preceded in death by his parents, Oscar and Flossie, and by his four brothers and one sister-in-law: Orlin, Marlo (Virginia), Earl, and Gordon Henspeter.  He is survived by his wife Betty of 67 years; his children, Bradley (Ramona) Henspeter, Joy (Dale) Theisen, and Cary (Nanette) Henspeter; his grandchildren, Laura (Mike) Kolasa, Karen (Travis) Hogins, Mark Henspeter, Andrew (Thuy) Theisen, Matthew Theisen, Katie Theisen, Emily Henspeter, and Ethan Henspeter; and his great-grandsons, Elias Kolasa and Lewis Pham Theisen. Also surviving are his sisters-in-law, Jessie Henspeter, Melva Henspeter and Charlotte Henspeter, along with many nieces, nephews, and their families.
A Celebration of Life for Floyd will be held July 10 at Lake Retreat, Washington