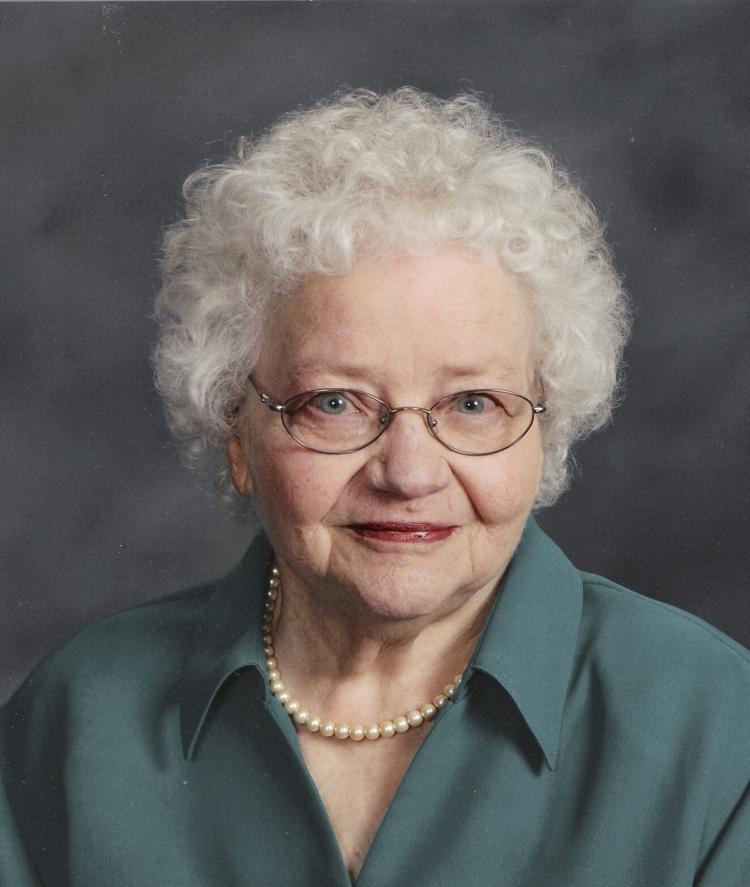 Dorothy Vernita Mickelson, 93, passed away peacefully with her family present on Thursday, October 1st, 2020 in Abbott Northwestern Hospital, Minneapolis. She was born in Sac City, IA on December 21st, 1926 to Irvin and Olga (Anderson) Larson.
Dorothy graduated from Bruno High School in 1943 and from Young and Hursh Business College in 1945. Dorothy married Weldon Mickelson in Kerrick on June 25th, 1949. She worked numerous places through the years including La Budde Accounting in Duluth, North Pine Electric in Finlayson, and spent 20 years cooking for the Bruno Elementary School, retiring in 1990. Dorothy enjoyed reading and playing games but mostly loved spending time with and travelling with her family. She belonged to the CC Club in Duquette for 40 years and was also a devoted member of the Moose Lake Covenant Church and Covenant Women's Ministries.
She was preceded in death by her husband, Weldon Mickelson; son, Reverend James Mickelson; parents, Irvin and Olga Larson; brothers, Darrell and Donald Larson; son-in-law, Duane Ellison; and nephews, David and Robert Mickelson.
Dorothy will be lovingly remembered by her son, Ted (Teresa) Mickelson; daughters, Joyce (Ernest) Hoag, Connie (Terry) Hazard, and Amy (Mark) Lucker; daughter-in-law, Debra Mickelson; 11 grandchildren; 13 great-grandchildren; and numerous nieces, nephews, other relatives, and friends.
Funeral services were held in Hamlin-Hansen-Kosloski Funeral Home on Tuesday, October 6th, 2020.
Arrangements are with Hamlin-Hansen-Kosloski Funeral Home
(Published in the Moose Lake Star-Gazette 10.8.20)