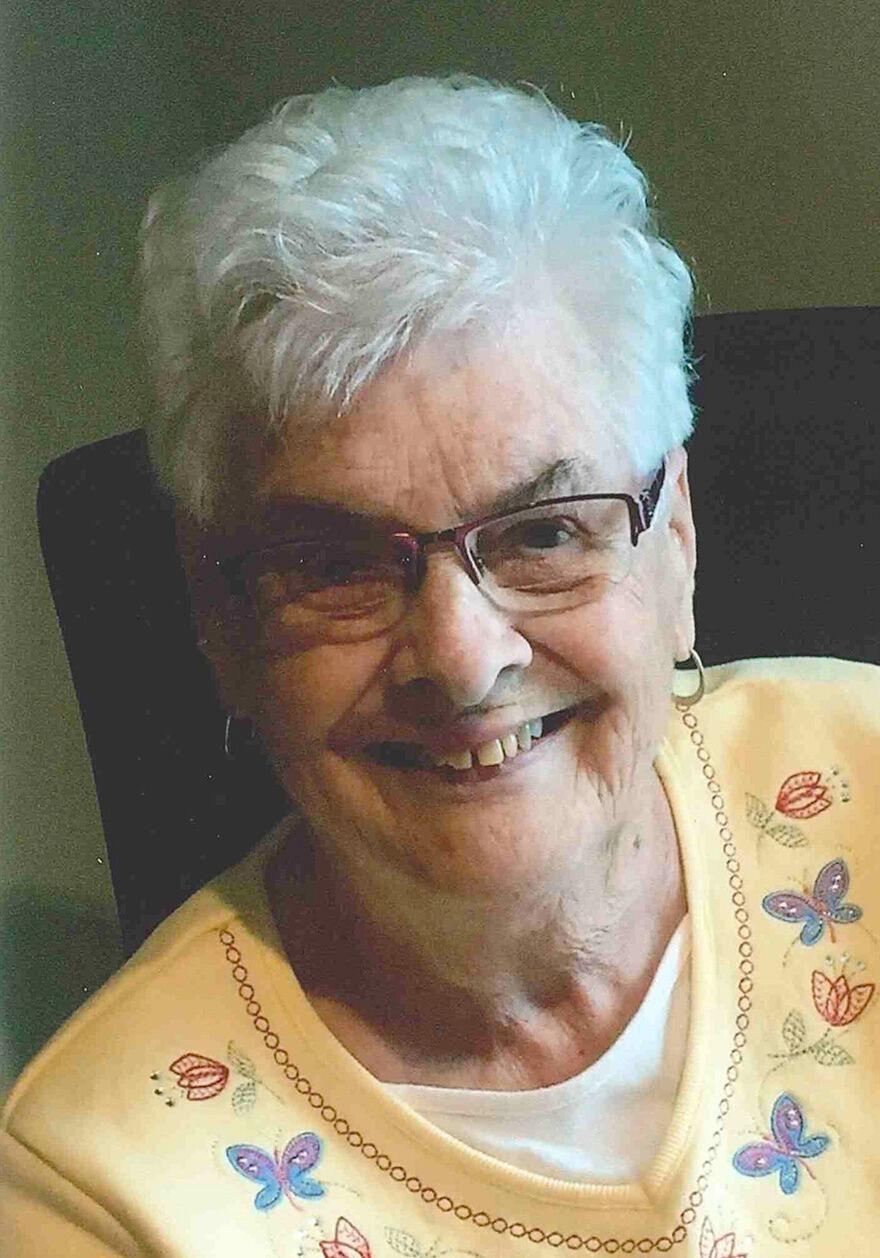 Cecelia Marie Coil (Keyport), 91, of Moose Lake, passed away in Oakview Assisted Living, Moose Lake, on Tuesday, March 16, 2021. Cecelia was born on March 27, 1929 in Little Canada, Minn. to Edward and Cecelia (Vogele) Keyport. She was united in marriage to Vernon L. Coil on April 24, 1948 in Kerrick, Minn.
Through the years, Cel enjoyed work at many places including the Lewis Shoe Store, Ben Franklin, Moose Lake Coop store, Holiday Village, and Mercy Nursing Home.  She was a devoted member of Holy Angels Catholic Church. Above all else, the most important thing to her was family.
Cel was preceded in death by her parents; husband, Vernon Coil; two sons, Terry and Tom Coil; daughter-in-law, Marlene Hufford; four brothers; and one sister.
She is survived by her children, Duane (Lisa) Coil, Maureen (Jim) Gassert, Tim (Karen) Coil, and Kevin (Majella) Coil; 20 grandchildren; 28 great-grandchildren; one great-great grandchild; brother, Robert (Mary) Keyport; sisters-in-law, Vi Keyport and Shirley Keyport; and many nieces and nephews.
A public visitation will be held on Friday, March 19, 2021 from 4-7 p.m. in the social hall of Holy Angels Catholic Church. Praying of the rosary will begin at 6:45 p.m. A private family memorial mass will be held on Saturday, March 20, 2021 in Holy Angels Catholic Church. Inurnment will follow in St. Michael's Catholic Cemetery, Kerrick.
Arrangements are with Hamlin-Hansen-Kosloski Funeral Home