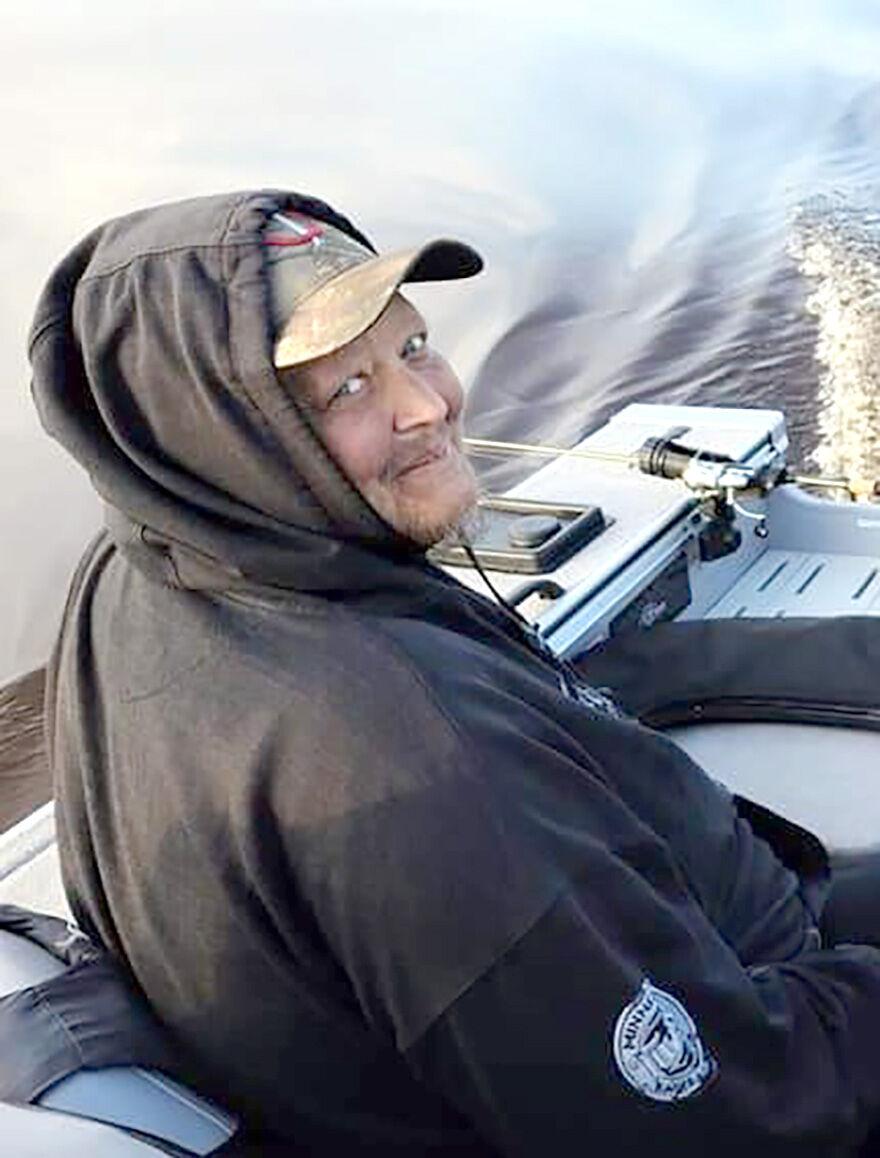 Anton "Tony" William Smude, 49, Moose Lake, went to his Heavenly Home on Friday, May 28, where the cancer is gone and the fish are bigger. He was born in Fosston, Minn. on February 15, 1972 and was lovingly raised by Thomas and Julie Smude. 
Tony attended Fertile High School, graduating in 1990. He earned an Associates Degree in Business Management right after. Tony worked for the Case Tractor Plant in Fargo, N.D. before making his career in shipping for Sappi Fine Paper in Cloquet, Minn. He married Vanessa Vigliaturo in Mora, Minn. on August 28, 2004. Tony was the type of guy you would meet once and never forget: perhaps you would remember his contagious laugh, one-liners, jokes, or his love for 80s rock music. He was a devoted member of Moose Lake Covenant Church and spent many years coaching elementary football. Tony enjoyed football, golf, hunting, fishing, grilling, and the time spent at family get-togethers. He was a special man to his wife, children, other family members, work family, and friends whom will be deeply missed.
He was preceded in death by his father, Thomas Smude; and father-in-law, Daniel Vigliaturo.
Tony's legacy will live on through his wife and best friend, Vanessa; their children, Isaac, Elijah, and Naomi Smude; mothers, Julie Smude and Karen Smude; brothers, Adam (Desiree) Smude, Jacob Smude, Brett (Debbie) Prunskus, and Dustin Tavener; sisters, Tyra Smude, Cheryl Smude, Candace Prunskus, and Kristi Tavener; in-laws, Sharon (Rick) Raisanen, Gail Vigliaturo, Eric (Tina) Vigliaturo, Kurt (Kalli) Vigliaturo, and Jennifer (Tony) Vigliaturo; nephews, Gavin, Kyle, Hunter, Jenner, Gabriel, and Antonio; and nieces, Tonda and Gianna.
A visitation to honor Tony's life will be held in Moose Lake Covenant Church on Wednesday, June 9th from 5 – 7 p.m. Visitation will resume Thursday, June 10 in Moose Lake Covenant Church from 10 a.m. until the 11 a.m. memorial service.
After the overwhelming outpour of love, sympathy, and support, Tony's family asks that you accept this "thank you" as a small token of their gratitude as no formal thank you notes will be sent.