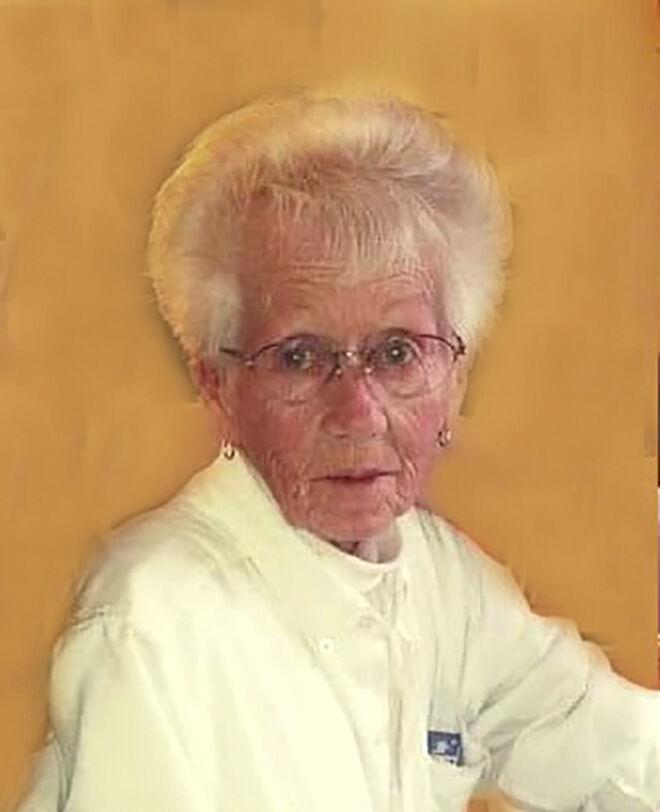 Alice H. Newman, 83, Sturgeon Lake, died peacefully on Wednesday, July 8, 2020, in St. Luke's Hospital, Duluth. She was born on May 30, 1937 in Windemere Twp. to John and Olga Johnson. Alice attended C School in Windemere Twp. She was a homemaker and also proudly farmed for over 30 years. Alice was well known for being extremely hard-working! She worked at the State Hospital, painted and cleaned area houses, and also worked at Nemadji Research in Bruno. Family was extremely important to Alice, and she truly loved her six children, her parents, and her siblings. She also enjoyed birds, animals, nature, gardening, flowers, and an occasional trip to the casino.
Alice was preceded in death by her parents: John and Olga Johnson; and 8 siblings: Pearl, Jack, Minnie, Bill, Fred, Dick, Puggy, and Archie.
She will be lovingly remembered by her partner in life for over 49 years, Ray Okronglis; 6 children: Kim (Sue) Newman of Barnum; Kevin (Tracy) Newman of Pine City; Kelly (Cheri) Newman of Forest Lake; Keith (Lana) Newman of Barnum; Karmen Ketchum of Pine City; and Kurt (Tammy) Newman of Brook Park; 2 siblings: Ida Mohn of Carlton and Linda Clarke of Duluth; 17 grandchildren: Shelly, Nathan, Mandy, Jamie, Ashly, Austin, Cole, Angela, Jenny, Anndi, Ellysa, Keith, Kyle, Korrin, Rudy, Kurt, and Paige; 19 great grandchildren, and numerous nieces, nephews, cousins, and friends.
The family will host a Gathering Of Family and Friends from 4-7 PM on Friday, July 17, 2020, at Doc's Pavilion, 34427 Majestic Pine Dr, Sturgeon Lake, MN 55783. There will be no formal service but rather a casual gathering to visit with family along with food and fellowship.