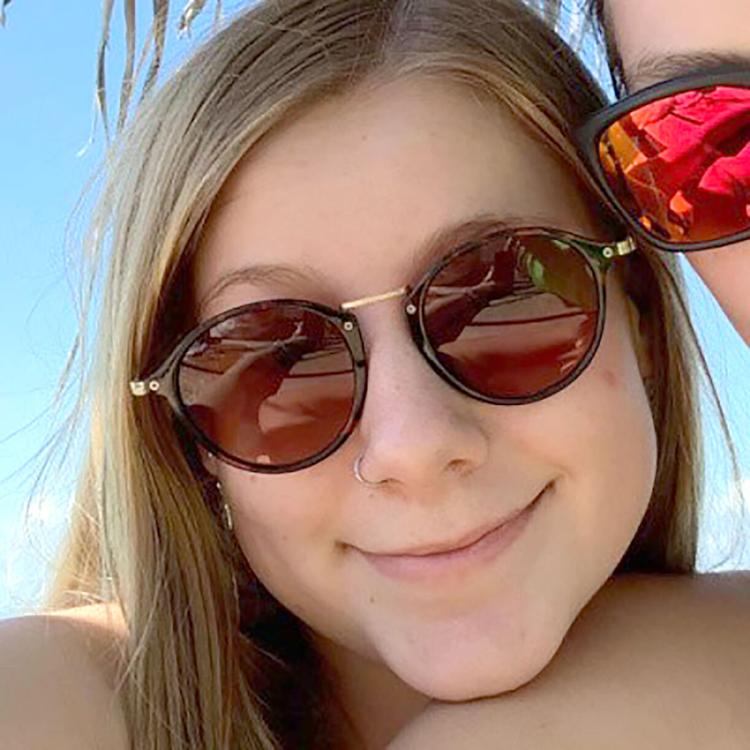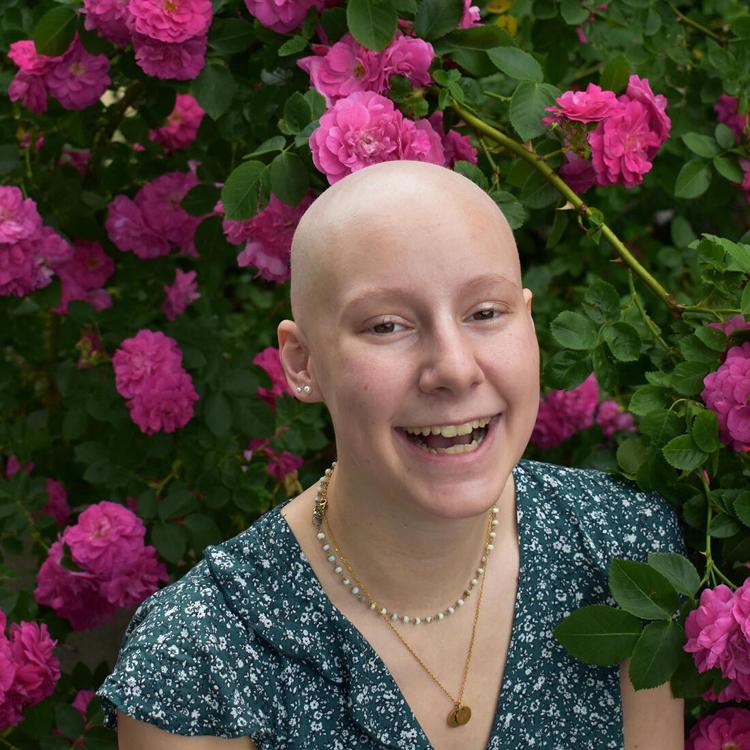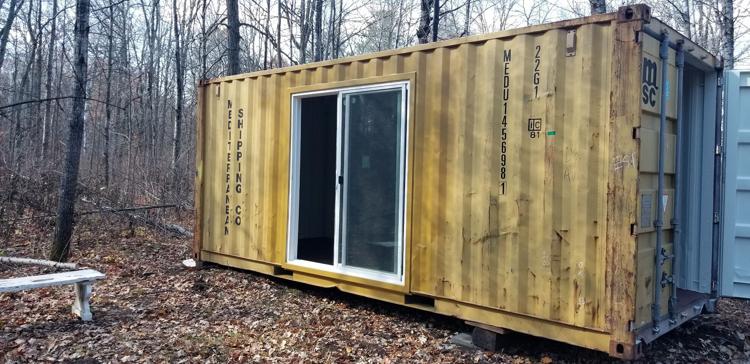 In the woods outside of Moose Lake one teenager with cancer had their wish come true.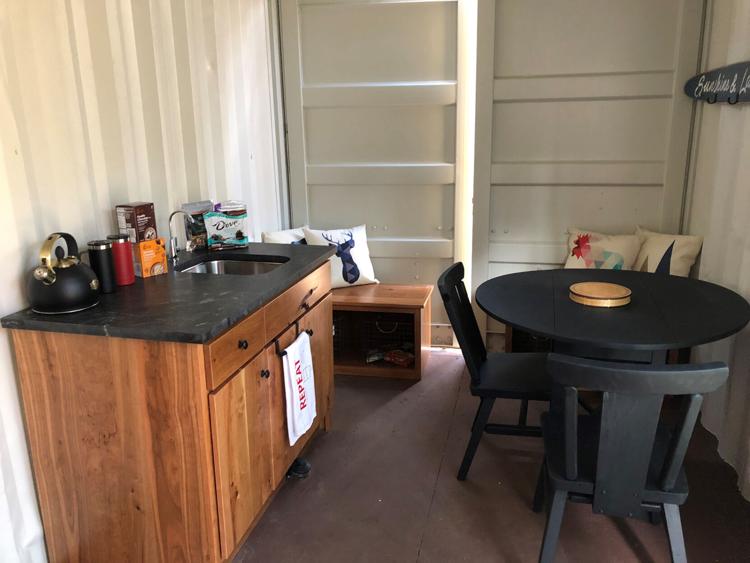 Seventeen-year-old Paige was diagnosed with cancer in April of this year. Her diagnosis came after visits to her doctor for fever, a stiff neck and a sore throat which the family suspected was COVID-19 and then Mono. All of these tests came back negative, eventually the result was a cancer diagnosis. During her treatment Paige applied with Wishes & More to have her wish come true. After four long months in the hospital for a bone marrow biopsy, chemotherapy, infusions and immunotherapy Paige was finally able to be surprised with her wish.
Her wish from Minnesota's Own, Wishes & More was to convert a storage container into her own personal space. The team at Wishes & More purchased, moved and converted the storage container into a personal private space just for Paige. Taking direct specifications from her application the team chose colors, designed a special patio door, installed a solar panel, bunk beds and a wood stove. Paige's new space is located at the family cabin near Moose Lake.
Paige, prior to her diagnosis, was a very active person. She loves being outdoors and especially loves hiking, biking, swimming, boxing and skiing. Her favorite place for these activities is the family cabin at Moose Lake. Part of what helped her get through the months of treatment was focusing on designing her upcycled storage container and applying for colleges. 
Wishes & More Volunteer President, Karla Blomberg states, "Paige's wish is so unique and fits her to a T. She loves the outdoors, she is very environmentally conscious and like many teens, she wants her own space! Wishes & More believes that  every kid deserves to experience a dream come true and this is especially true for kids who have had their dreams disrupted, and  even taken away, as a result of a terrible diagnosis. Paige is a fighter and an inspiration to so many and the Wishes & More Community has come together to support this amazing young lady. Including the parents of another wish recipient who paid it  forward in support of Paige's upcycled container wish by going above and beyond in hand-crafting numerous interior pieces – including, cabinets, the countertop, benches, and the foot-pump water source. Our hope is that Paige feels the love from all of these people who care about her and feels the difference a wish can make during a time of struggle."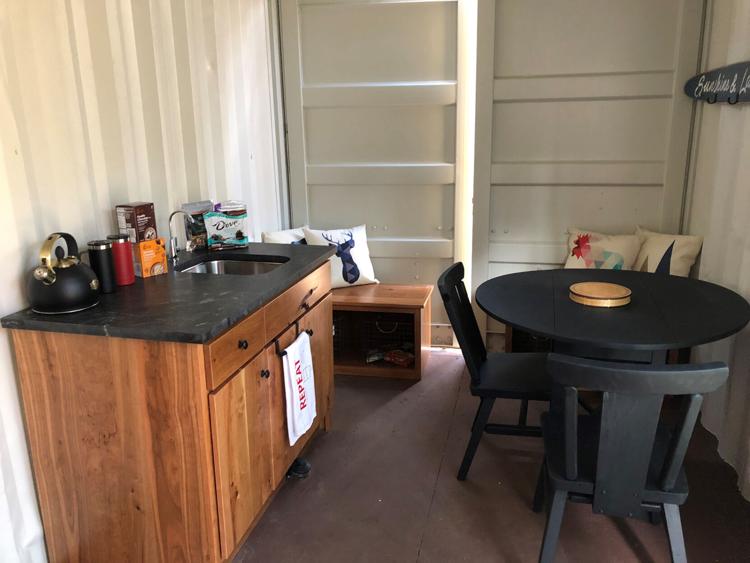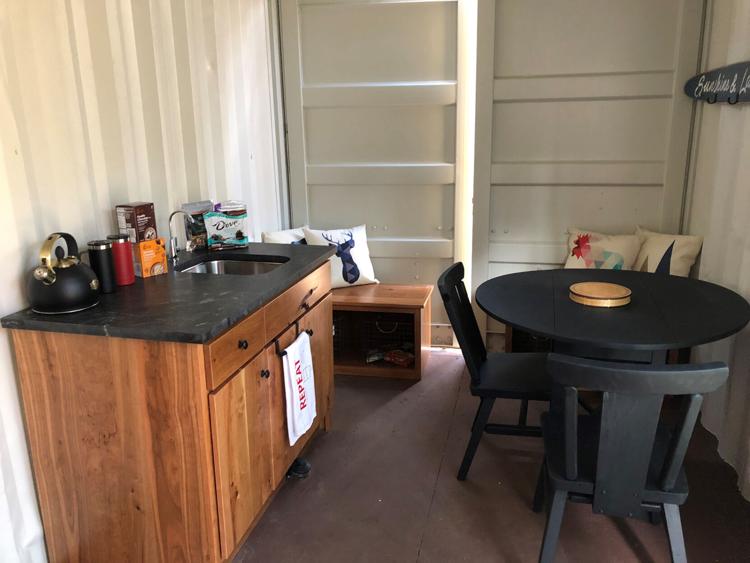 The space was revealed to Paige this fall in a surprise event. Her parents asked her to come and help get the cabin ready for winter, but they really wanted to surprise her with her wish. Paige and a few friends and family were there to explore her new space. 
Minnesota's Own, Wishes & More is an organization that grants wishes to children with terminal and life threatening conditions. Each wish recipient is also provided a $2,000  Scholarship of Hope®. If a child passes away before they are able to receive their wish the organization provides the family with a memorial gift to be used at their discretion. The Minnesota based organization as far as they are aware are the only organization providing this service in Minnesota and neighboring states.
For more information on Minnesota's Own, Wishes & More and a video of Paige and her firends exploring the new space visit the Wishes & More website at wishesandmore.org