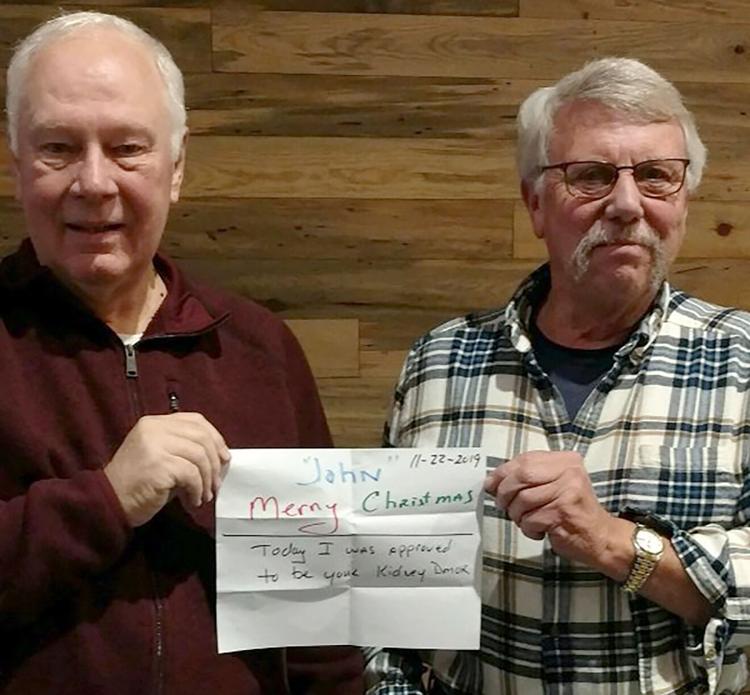 Jerry Telker of Moose Lake, Minnesota never planned on enlisting in the United States Army.  After graduating high school in 1960, Telker began working for a technical company called Control Data Corporation. It was shortly after he turned 18 that he was drafted.
"I had no intention of ever joining the military," Telker admits, "but if Uncle Sam called me to duty I wasn't going to fight it.  It was something I didn't think about.  I just accepted it."
Telker was sent to Kentucky for basic training.  "At the time, I wasn't too happy about it," he expressed, "but it was probably the best thing for me."  Telker says basic training was his first exposure to people of other cultures and races after living in Minnesota his whole life.  "By the time I got back to Moose Lake in the late 1960's I was used to the diversity that had spread to Minnesota."
Unlike many vets his age, Telker was not sent to Vietnam, rather he did his whole tour in Korea.  "At the time, Korea was a hostile zone, but fortunately I didn't have to see the atrocities that many of the men in Vietnam did."
Although Telker was released by the time he got back to Washington, he didn't bounce back into civilian life so easily.  "I helped open up the first Holiday Gas Station in Moose Lake, but at the time,  I didn't take too well to direction."  Telker also confessed he struggled with alcoholism.
After seeking help from organizations like Alcoholics Anonymous, Telker was able to get his life back on track when he took a position at the Federal Correctional Institution in Sandstone.  
It has been 17 years now since he retired from his position in Sandstone, yet Telker stays busy with his lawn mowing business, is a member to the American Legion, and is on the Members Cooperative Credit Union Board.  
It was when a close friend of his, who is also a member on the Members Cooperative Board, became severely ill that Telker got his bright idea.  "My friend was dying and he needed a kidney," Telker explained.  "I thought, well, I've got two.  I could give one away."  Telker kept the idea to himself while he called to discuss the possibility with the University of Minnesota Medical Center.  
After all necessary exams and tests, Telker received the news on November 22, 2019 that he would be able to donate his organ to his friend.  At the Members Cooperative annual Christmas party, Telker shared the news with his buddy John Gilbert, and on December 26, 2019 the surgery took place.
"I didn't consider it a Christmas present, though John might've," Telker says about the life-saving experience.  Telker is grateful for the veteran community in Moose Lake and would like to thank all other veterans for their services.