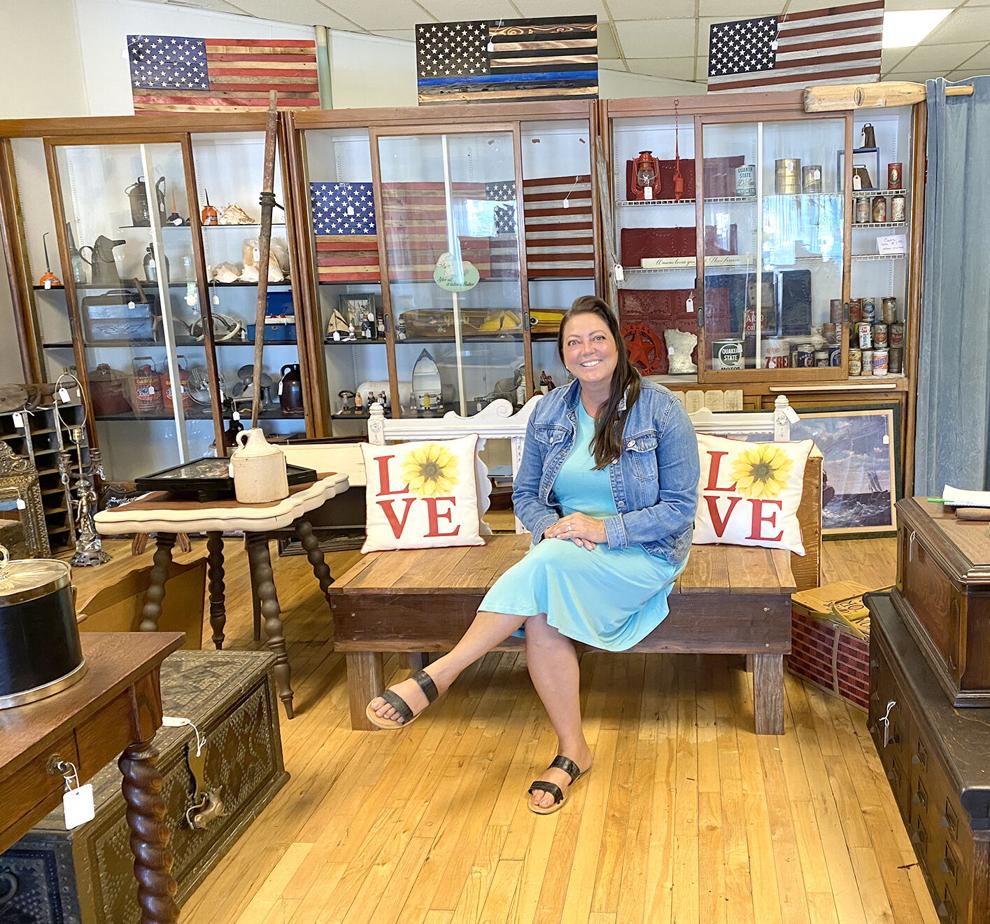 Bright colored nautical decor beckons passer byes to stop into the unique boutique in downtown Moose Lake.
Connie Sylvester-Beier, 46, owns and operates CC's Boutique on Elm with her children. Joseph Sylvester, 12, sands and refinishes furniture in the back room, while her 10-year-old daughter Abriana helps customers create unique fairy gardens.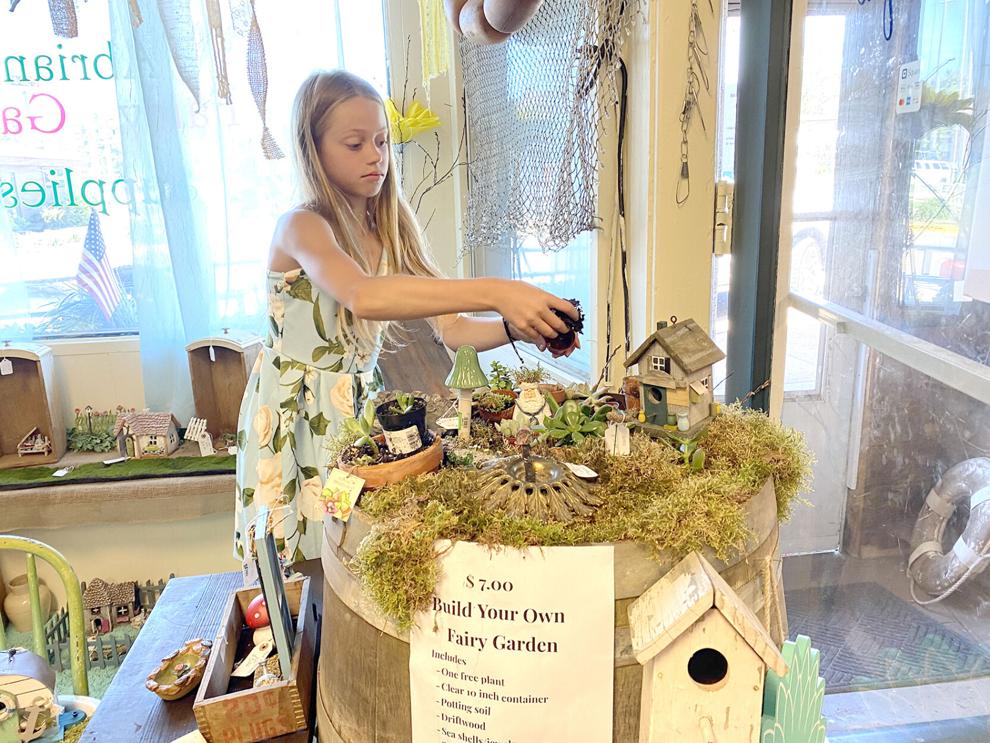 Sylvester-Beier radiates enthusiasm as she talks about her marriage in 2020 that led to her move to Moose Lake earlier this year. She discovered she had several antique pieces left after selling her house and decided to open the boutique.
There is a mix of nautical decor as well as the antiques. Sylvester-Beier said customers can find unique items such as vintage fishing reels and lures instead of the typical bears and trees for lake cabins. Boat oars are a popular seller. 
"These are things that have actually been in the water at one point," Sylvester-Beier said. She enjoys shopping for unusual items when she travels the country for work. 
Not only does she have the boutique, Sylvester-Beier also sells her own invention for her Water Rescue Innovations business and recently wrote a book, Divinely Divided, that is doing well on Amazon.
"There are lots of good things happening," Sylvester-Beier said. She is currently adding a craft/meeting room to the boutique. 
"We will be offering guy classes also, such as how to make fishing rods and fishing lures," Sylvester-Beier said. She added that if anyone is interested in teaching a craft class, they can contact her with more information.
CC's Boutique is hosting an open house on Saturday, June 12, from 9 a.m.-5 p.m. Their regular business hours are Thursday and Friday 1-5 p.m., Saturday 9 a.m.-5 p.m. and Sunday 11a.m.-3 p.m.