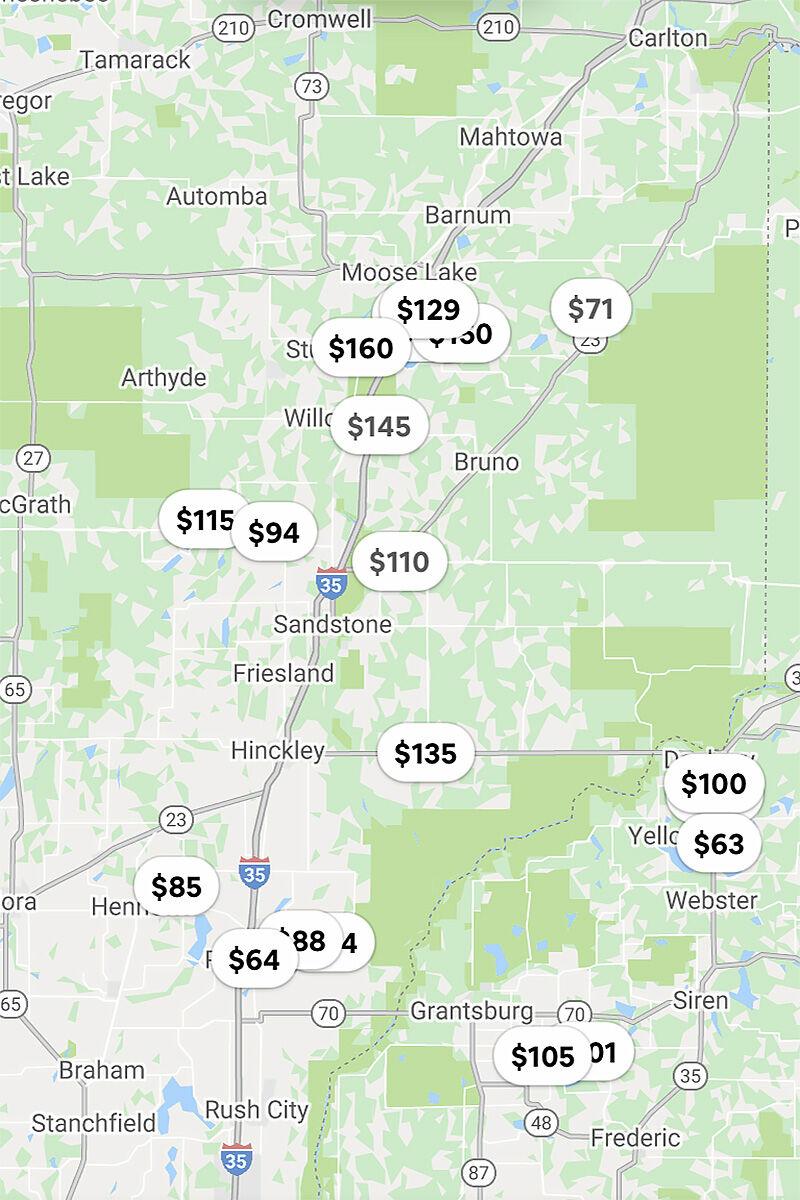 Escape to a secluded rustic log lodge complete with swimming pond and yard, reads one advertisement. This beautiful house was built in 1912 and refurbished back to its original glory with an updated kitchen, says another.
Airbnb is an online host that allows property owners to rent out their property or a portion of their property to those looking for a more unique experience than a typical hotel can offer. They exploded in popularity since the business began about 12 years ago, according to the website.
The potential renter reads the description and chooses from the available dates on the calendar of the property they are interested in. All transactions are conveniently done on the website, including check in. 
They range in size from four to 12 guest occupancy and anywhere from a one night minimum to seven nights minimum stay.
The 16 Airbnb rentals listed in Pine County range in price from $61-$150 a night and most have received great reviews from renters. The homeowner sets the price. Fees are added onto the base price shown on the website. For example, a place listing for $125 a night has a $25 cleaning fee, a $21 service fee and $11 occupancy taxes and fees for a total of $182. Property owners pay Airbnb a host service fee of three percent of the host's payout after booking, according to the stratosjets.com/blog/airbnb-statistics website.
Another short term rental option is Vrbo. Vrbo began in 1995 and boasts 86 properties in Pine County, according to their website. Vrbo is different from Airbnb rentals in that they only rent entire properties instead of shared spaces such as a room in a house or portion of a house.
Many cities view Airbnb and Vrbo as short term rentals and expect owners to follow the ordinance for the area, including Sandstone and Askov. City of Askov City Clerk, Kathy Morris, said both are included in their zoning ordinance for short term rentals, which can be found on the city website.
Caleb Anderson, Pine County Land and Resource manager, said the 47 townships and cities throughout Pine County have their own ordinances concerning rentals.
"We don't have county wide zoning throughout the county," Anderson said. "Airbnbs are a great opportunity for many property owners to make money."
He said properties that are within 1,000 feet of a lake or 300 feet of a river need to apply for a conditional use permit. He said the process includes a $600 fee and a public hearing followed by approval from the zoning board. He explained the process is designed to protect neighborhoods as well as verify that the septic system and property is designed for the number of people who will be using the property.
He said the county has heard very few complaints about the short term property rentals.
Residents interested in more information can call their local city clerk or Caleb Anderson at Pine County Planning, Zoning and Solid Waste office at 1-320-216-4220.