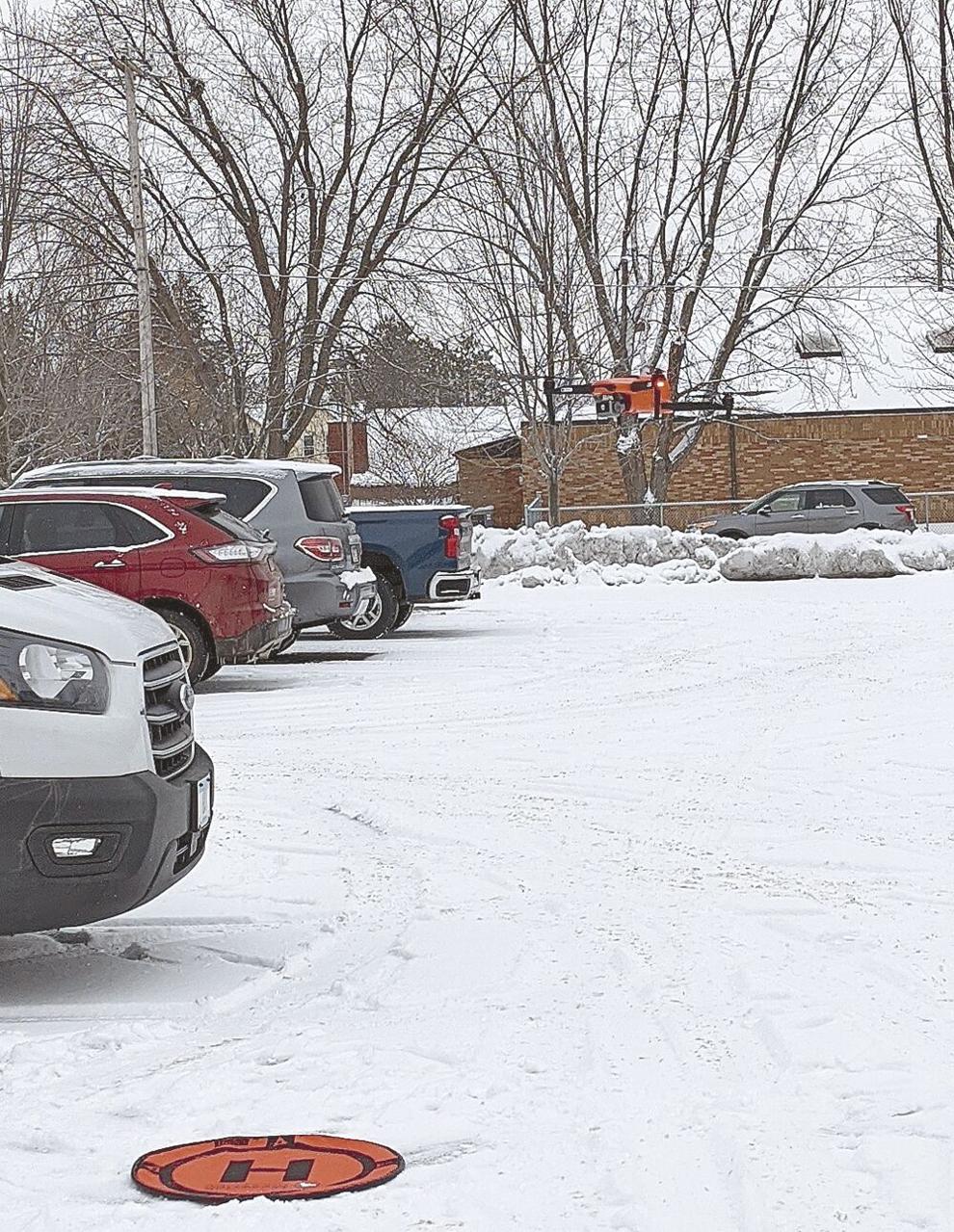 The Pine County Sheriff's Office is one stop closer to having a new drone unit.
In a public hearing before the Pine County Board of Commissioners, Pine County Sheriff Jeff Nelson said that Frandsen Bank had donated an Autel Robotics Dual 640  drone and accessories to the Pine County Sheriff's Office.
"The opportunity to get a piece of equipment like that is fabulous – I see a lot of good uses for it," Nelson said. "Obviously we have to have a policy and all that in place before we use it."
He said that one use of the drones would be for search and rescue operations. 
"Obviously, getting an aerial view of the scene, whether it is a natural disaster or a missing person, I think everyone can see the instant benefit that would have," Nelson said. "You're not just searching, you're scouting ahead of people that might be on foot looking for hazards."
Nelson noted that a search operation could involve an airplane or helicopter, but those would generally be flying at a much higher elevation. The drone could come in lower to get a closer look. 
"With a drone you kind of get between what you can see eye-level and what you can see from the aircraft above," Nelson said. "It multiplies the personnel you have out there,  and their abilities and capabilities."
Nelson pointed out that the drone would also be useful for traffic crash reconstruction and major crime scene reconstruction. 
He said that in a major crime scene reconstruction, the Minnesota Bureau of Criminal Apprehension will come in and do mapping, photos and videos. 
"Incorporating a drone into that overview will certainly lay out that scene better and process it better," Nelson said. 
Nelson said the drone could be used in search warrant preparations. 
"They will be able to put eyes on a target and be able to not have people in harm's way when doing so," he said.  "That will be a huge resource, I think – providing us some instant knowledge as to what is going on, what we might encounter as we go into a situation."
Pine County Commissioner Steve Hallan asked if any private drone users have been arrested for using their drones in way that puts public safety at risk.
"Talking to some firemen, not too long ago they couldn't land a helicopter because someone was flying a drone through the area," Hallan said. "They think they're helping, or they want to be posting something on YouTube. But they're really interfering."
"That's obviously a growing concern," Nelson said. He confirmed that a hospital helicopter was unable to land because of a drone flying too close to the landing site. 
"If we can publicize that ... we certainly don't want people flying drones over scenes for that reason. It's going to interfere."
He said no arrests have yet been made.
"I know one of the concerns that comes up with drones is the privacy issue, when we're flying cameras around people's property," Nelson said. "We'll do everything we can to mitigate any issues with that."
Pine County Commissioner Matt Ludwig noted that the bodycam system currently used by the Pine County Sheriff's Office would usually be used in a public space such as a roadway, whereas a drone could easily travel over private property. He expressed concerns about protecting citizens' privacy. 
Members of the public speaking at the hearing also expressed concerns that drones be used without abrogating the private rights of citizens.
Nelson said they would handle drone footage in a way similar to bodycam footage.  
"If it's public, and you're in public then you can have video running," Nelson said. "If it doesn't become criminal, and there's no reason to keep it, it will be deleted sooner than if it is something that comes into a case. A further intrusion into private property would require a warrant."