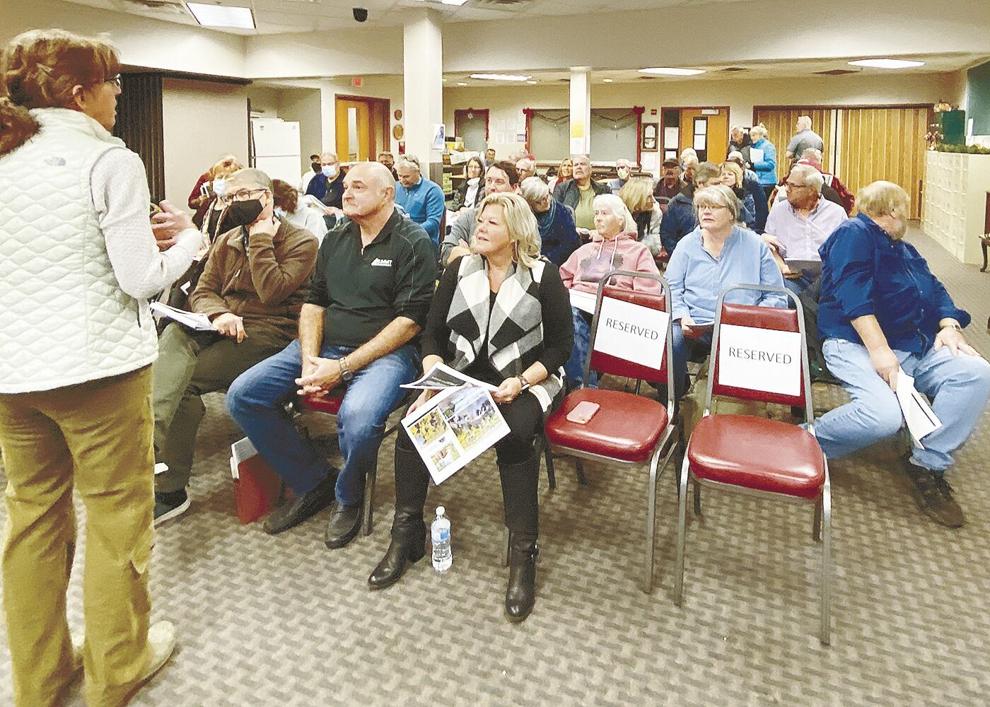 "Our biggest beef is the size of the building and the effect on the lake," said an irate Sand Lake resident. He was one of many residents to address concerns on how a new project will impact the environment as well as the quality of life for homeowners on Sand Lake. Several residents voiced concerns that the building will be too large on the 527 acre lake and create a strain on the environment and the ecosystem with additional people and watercraft. They are also concerned about the sewer system capacity.
An estimated 80 residents attended the Windemere Township informational meeting Thursday, Dec. 16 to hear the details on the upcoming project at Sand Lake Resort.
Township Board Supervisor Chairperson Heidi Kroening stressed that it was not a public meeting, but an informational one to address concerns and answer questions from residents. She said residents have been calling the office for several weeks voicing concerns about the new project.
Dennis Genereau, zoning administrator, told residents they looked over the ordinance as closely as possible to be sure the project met the criteria. He said there was no legal reason for the township to withhold 
the permit according to current regulations.
Sand Lake Resort owner, Mark Lambert, answered many of the questions, but not all. Several residents asked how much the estimated capacity is expected to increase with the addition of the 26 new rooms. Lambert replied that he is listening to the residents, but does not know the answer to that question.
Lambert said he purchased the resort in 2005 and built it into a thriving business over the years. Now the buildings are aging and need to be replaced.
According to the Sand Lake Resort website, there are currently seven cabins that can sleep up to six people each for a total of 42 people. There are also four vacation homes that offer accommodations for up to 12 people, which equals 48 people for a total capacity of 90 at the current location. Guests are allowed to invite visitors while they are staying at the resort for an extra fee per person.
There are also four full service hook up sites for recreation vehicles and/or campers.
They currently have four pontoons and two fishing boats available to rent to guests as well as kayaks, canoes, paddle boards and paddle boats, according to the website.
The new project adds 26 rooms for a total of 49 units and includes three stories and underground parking.
The Department of Natural Resource plans to appeal the decision due to shoreland concerns. They need to bring their case in front of the township Board of Adjustment, which is currently short one person. Genereau said they are working to fill the position.