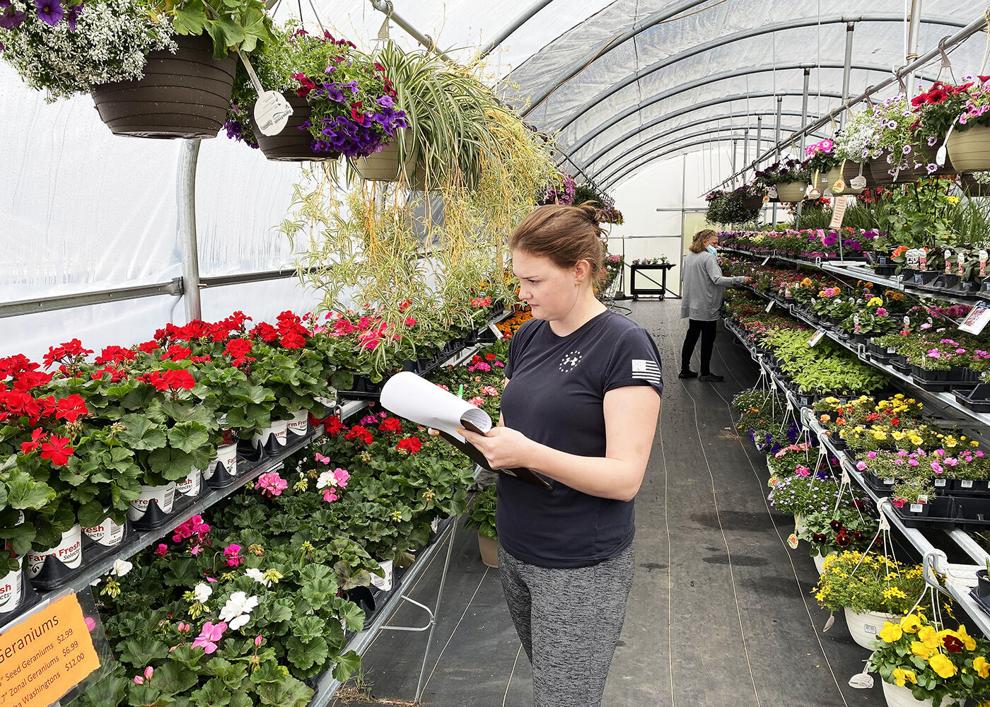 Lana Newman fell in love with plants and gardening many years ago. Her eyes light up as she remembers her grandma's gardens.
"She lived in a pink house on the corner," Newman said with a smile. "She had red geraniums and orange begonias in the side yard and peonies in the backyard." Those early years planted the seed for a future business idea.
Newman and her husband, Keith, purchased Moose Lake Florist and Greenhouse 16 years ago. They changed the name to Moose Lake Florist and the greenhouse to Newm's Blooms.
She said the greenhouse is her passion and her husband helps out when needed. The business blossomed over the years. They open the greenhouse the Friday before Mother's Day each year and the florist shop is open year round, Newman said. Business at the greenhouse has been fantastic in the three days they have been open this year.
"Last year was an anomaly," Newman said. She explained the greenhouse is open for three months in a normal year. In 2020 they sold out in under three weeks and closed early because their supplier was also sold out.
Hanging baskets and patio pots are the biggest sellers during Mother's Day weekend. The vegetables and garden plant sales pick up next. 
"We have a huge assortment of hot peppers," Newman said. Her greenhouse manager, Courtney Laine agreed. She added that they carry some of the hottest pepper plants, which can be difficult to find anywhere else. 
Laine is also a floral designer at the shop. She said she took over posting photos of her latest arrangements on the business Facebook page and Instagram and sales increased.
Newman said there are an assortment of patio pots at the greenhouse and artificial flowers at the florist shop in anticipation of Memorial Day.
Visit Moose Lake Florist at 310 Elm Avenue Monday-Friday 9 a.m. to 5 p.m. and Saturday 9 a.m. to 2 p.m. or call 218-485-4676. Newm's Blooms is located at 260 Arrowhead Lane, Moose Lake. They are open 8 a.m. to 6 p.m. Monday-Sunday. Visit their Facebook page or call 218-485-4404 for more information.