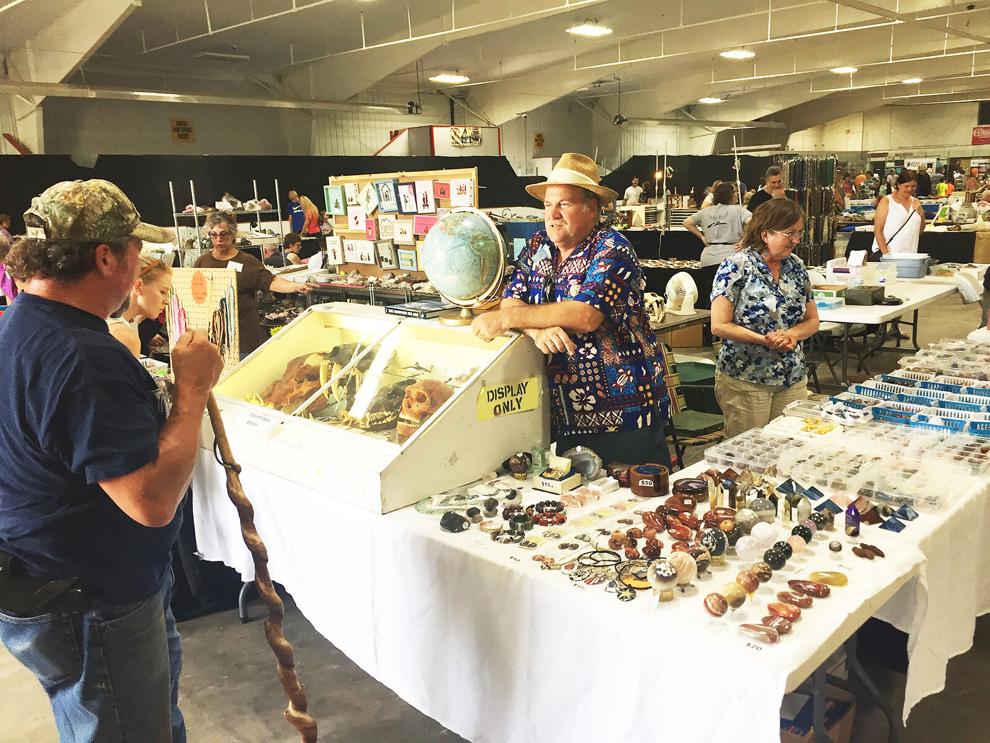 The majority of Agate Days activities will be the same as previous years. The Carlton County Gem and Mineral Show, vendors, art in the park, live music are back again this year along with other activities. The ever popular agate stampede is a casualty of the pandemic for this year, but it should be back next year. 
Like many businesses and organizations, the Agate Days committee struggled to balance the needs of the community with the ability to hold the event following state COVID-19 guidelines, said Craig Prudhomme, event chairperson. He said it was difficult to plan Agate Days when the rules kept changing. The committee decided to err on the side of caution and postpone the agate stampede until 2022.
New this year is a city wide agate hunt called Finders Keepers Treasure Hunt. Visit their booth to purchase a map or visit their website for more information at finderskeepers.me.
Carlton County is also offering a COVID-19 vaccination clinic 9 a.m.-1 p.m. Saturday, July 17.
Prudhomme said the Agate Days committee did not hold fundraising events or meetings in 2020 due to the pandemic and age of the members.
"We have a lack of fundraisers, lack of volunteers and a lack of time," Prudhomme said. He said the small amount of money the Moose Lake Chamber of Commerce made fundraising went back into the community to help struggling businesses.
Agate Days will be held 9a.m.-5 p.m. Saturday, July 17 and 9 a.m.-3 p.m. Sunday, July 18 at Riverside Arena, 20 Earl Ellens Drive, Moose Lake. Admission is free. Visit the Moose Lake Chamber of Commerce website or Facebook page for more information or see page 12 of this edition of the  Moose Lake Star-Gazette for a schedule of events.