"All we are asking is that people stay off and be patient," said Jason Boyle part of the team with the Minnesota Department of Natural Resources (DNR) working on the Willow River Dam project in a phone interview about concerns over vegetation growth at the Willow River Dam. 
The former Willow River Dam was successfully replaced by a stone arch dam. During construction vegetation surrounding the dam site needed to be replaced. Now that construction is complete, planting has begun. 
Vegetation has been planted along the areas of the dam to prevent erosion. Plantings are at a delicate stage in their growth and the DNR and City of Willow River are asking that people stay off the vegetation. 
"It is a new interesting project, but we need people to stay away," said Boyle.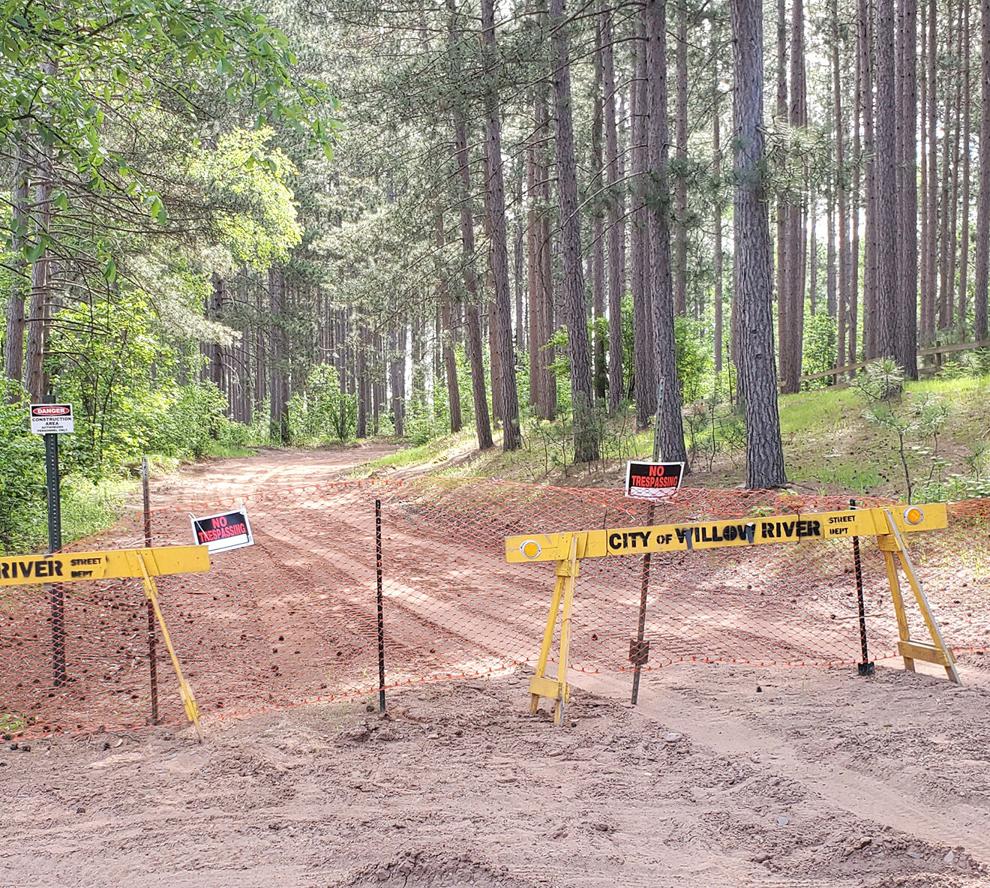 Ideally according to Boyle the site will be closed for the rest of the year. 
During her report to the Willow River City Council at their regular meeting, Council member Vickie Whitehouse told the council that the DNR would not release the site to the city until the vegetation had been established to about 80%. The estimate timeframe that she provided was September or November at the earliest. 
A new flag pole for the area of the city park is being purchased soon for a discounted price, the pole will need to be stored until the DNR releases the site back to the city. At that time the city will work with community organizations and the American Legion to install the pole properly and where the city wants it placed.  
Of specific concern by the city was the potential for All Terrain Vehicle (ATV) traffic in the area. The city has been working to cordon off the area using sign posts, fencing and barricades. Challenge Incarceration Program in Willow River is being contacted to construct a wooden fence to block off areas. Road barriers are also being borrowed by the city from Bonk's Custom Mixed Concrete. 
"How will the DNR water the vegetation if we place the barriers?" asked Council member Sheldon Johnson. 
"From what they told me, they will be carrying down five gallon buckets and filling them with river water," said Whitehouse.
Boyle was not sure about DNR issued fines for pedestrians found in cordoned off areas near the dam. DNR Conservation Officer Dusty Speldrich reported that he has issued tickets to ATV operators that were in the water at the site, which is a violation of state law. 
At present the location is signed "No Trespassing" and as a construction zone.