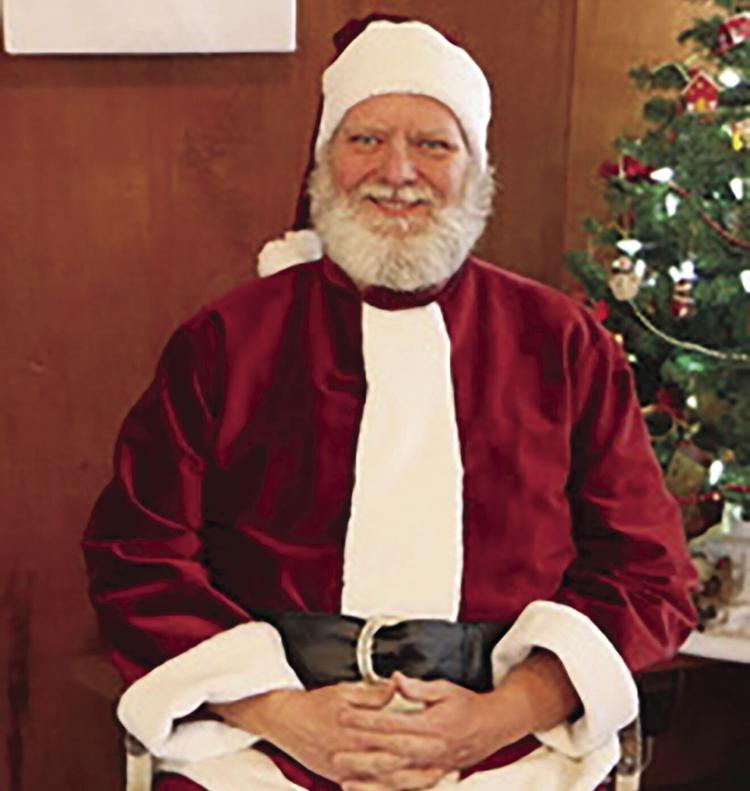 Taking a few minutes out of his busiest time of year, Santa agreed to sit down and talk with me about how this year is different. 
Starting at age 16 Santa has been bringing joy and happiness to community members during the Christmas season. With helpers from around the community and many helper elves, Santa has been in the area for almost 20 years. This year needs some "candy cane cheer" according to Santa. He is doing his best to spread that cheer wherever he can.  
In the past on Christmas Day Santa would sneak down to The Twin Cities to visit children in the hospital. He has been doing some home visits this year, but COVID-19 has limited his ability to visit with folks in hospitals. 
I asked Santa what was on his Christmas list this year. He is asking for people to be happy. If he had one Christmas wish it would be for families to be able to be together this season. 
Many area events are being canceled due to COVID-19. Santa is still doing his best to safely visit with those that come out to see him. He just got a new shipment of clear plastic shields for even safer visiting. At upcoming events Santa and his helper elves have worked very hard to plan ways for visits to take place while still protecting the visitor from the North Pole and eager kids who come to see him from COVID-19. The hardest part for Santa is that he can't hug those happy kids who come out to visit with him. 
Photos are tricky this year. Many families have multiple generations involved in their pictures with Santa, but those are hard to do while still staying six feet apart. But 2020 needs Santa and it needs Christmas. Despite the difficulties Santa is always working to bring happiness. During our chat a member brought him in a donation of quilts to share with area kids; his work never ends.   
The best part of the season for Santa is being able to visit with multiple generations of families. Seeing parents who used to visit him as children now bringing their own kids to see him sparksa twinkle to his eye every year. 
Santa isn't shy about asking what you would like for Christmas, I got to share my own Christmas list with him. He has a knack for getting even the most difficult visitor to smile and have a good time during a visit with him. Teens, grandmas and grandpas are not immune. Even the llamas, who don't seem to like Santa as much as their alpaca relations are not exempt from being infused with holiday cheer. 
This year Santa is asking children to include contact information, an email address, or mailing address and first and last name on all of their letters. He tries his best to read any lists that are brought with to visits, in case there are questions. But sometimes he doesn't have time to go through every note during visits. With the extra information Santa will do his best to answer letters. 
Even though COVID-19 has taken some of the luster off of Christmas for Santa, he knows that he has never been needed more. Things have changed this year, but not the ability of Santa to bring holiday cheer.  Santa, his helper elves and community helpers will be out there spreading the spirit of Christmas and fighting not to spread COVID-19 all through the holiday season. His schedule is full of stops so make sure to keep an eye out for an opportunity to visit with Santa this year.