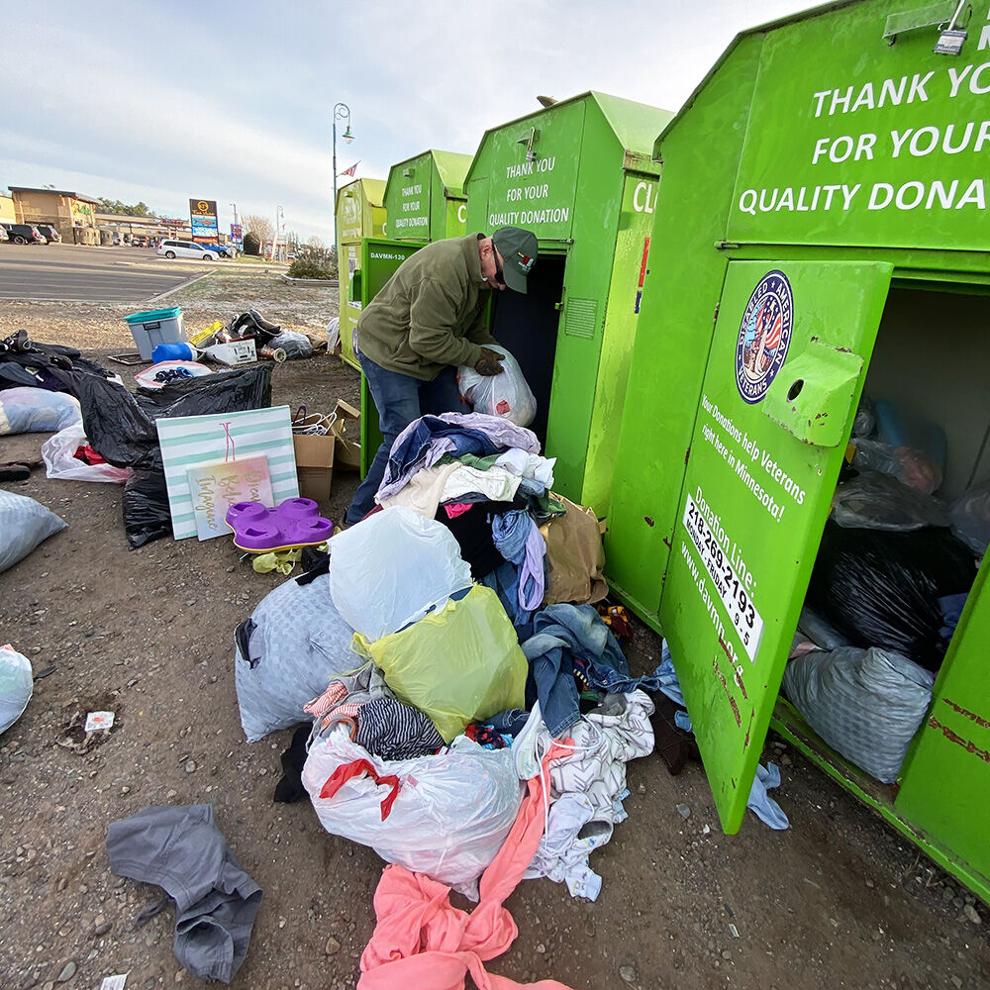 The Disabled American Veterans of Carlton County work hard to raise money to help those in need. They hold several community events including two huge rummage sales every year and man the B&B food wagon three times a year. They also organize a free Thanksgiving meal for the community every year.
Six DAV volunteers and a CIP volunter spend two days every week emptying the green DAV boxes and separating the donations into usable and garbage.
Recently they discovered an unpleasant surprise. People have been throwing kitchen garbage into the green bins in Moose Lake, said volunteer Cy Cyrus, a Navy veteran who served from 1956-1962. Scraps of rotten food and old coffee grounds have also been mixed in with the donations of clothes and blankets.
"It's disgusting," said Stan Heuer, Commander of the Chapter 18 Disabled American Veterans of Carlton County.
Heuer, a 59 year-old Army veteran, oversees the DAV boxes, including the pick up of items, sorting through donations and disposing of the garbage.
Most of the donations are sold to Savers thrift stores and a portion of the items are set aside to go to veterans in Carlton County.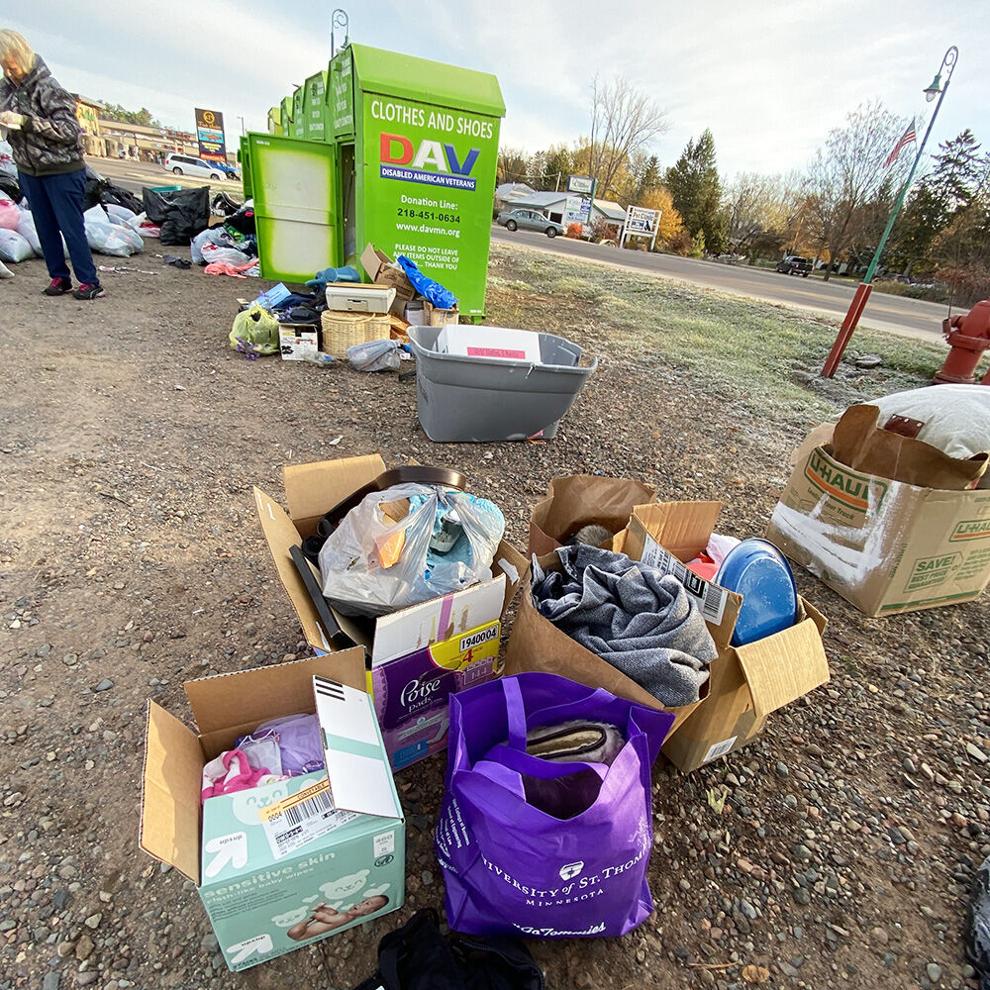 Volunteers pick up trash outside of the green bins daily in Moose Lake and Cloquet to try to discourage the bad habit.
They fill their small cargo truck with four to six yards of trash to haul to the Carlton County Transfer Station weekly.
The money raised by the DAV goes entirely to help Carlton County veterans who are in need.
The money to pay to dispose of residents' trash comes out of that fund.
There are about 600 DAV members in Carlton County, according to Heuer.
He said the organization helps all veterans in need, disabled or not. 
The DAV will also pick up left over items in good condition after a garage sale.
Residents interested in donating furniture or household items in good condition can call 218-269-2193 for more information.