A single pea-sized piece of fishing tackle can poison a loon and cause its death. 
Lead fishing tackle left in Minnesota waters causes an estimated 25% of loon deaths according to data provided by various experts to Steven Young, Program Coordinator with  Minnesota Pollution Control Agency's Get the Lead Out program. 
Loons like chickens need grit or rock to help their digestive system work. Routinely loons swallow pea-sized rocks so that they are able to help digest food. Lost sinkers, jigs and other fishing tackle falls to the bottom of lakes and is swallowed by loons when they pick up these rocks. As the lead in the tackle is exposed to the loon's stomach acid it slowly enters the bloodstream and poisons the bird. 
Poisoned loons behave strangely. Some behaviors that the loon may exhibit are poor flight, crash landings, staggering, gasping, trembling, and drooping wings. As lead poisoning worses the loon will eat very little and hide, staying behind when others migrate. It often becomes emaciated and dies within two to three weeks after swallowing the lead. 
The Minnesota Pollution Control Agency (MPCA) was conducting a study on the impact that mercury has on water fowl, when they discovered that seven out of the 101 dead loons they were studying had died of lead poisoning. Since the early 2000s Get the Lead Out has been a MPCA supported program. They work to collect lead tackle and dispose of it safely, and often have programs where those bringing in lead tackle can exchange it for a sample of non-toxic tackle.  
Paul Radomski, Minnesota Department of Natural Resources (DNR), completed a study from 1983 to 2004 that estimated 1 million pieces of tackle were lost in Lake Mille Lacs during that time frame. This equates to approximately nine tons of lost fishing tackle resting in Lake Mille Lacs over 21 years. 
Next time you head out to the lake make sure that you collect broken fishing line, unattached tackle, and other waste before you leave. When you head out to purchase new fishing tackle make sure to give non-toxic tackle a try. While cleaning out your tackle box it is important to dispose of lead tackle properly. Taking them to your local household hazardous waste facility is the best option. 
MPCA has a partnership with county household hazardous waste facilities. They collect and properly dispose of unwanted lead fishing tackle. Household hazardous waste facilities in Pine and Carlton county;
Carlton County Household Hazardous Waste
Carlton County Transfer Station at 1950 Hwy 210, Carlton. 
Open Tuesday, May 4, 2021, to Saturday, October 9, 2021. 
Tuesdays 8:30 AM to 3:00 PM
Saturdays 8:30 AM to 1:00 PM
Pine County Household Hazardous Waste
North Pine Transfer Station is located at 85174 Co Hwy 61, Willow River
Hours of operation are Tuesdays 10 a.m. to 4 p.m.Thursdays 10 a.m. to 4.p.m. Saturdays 9 a.m. to 3 p.m.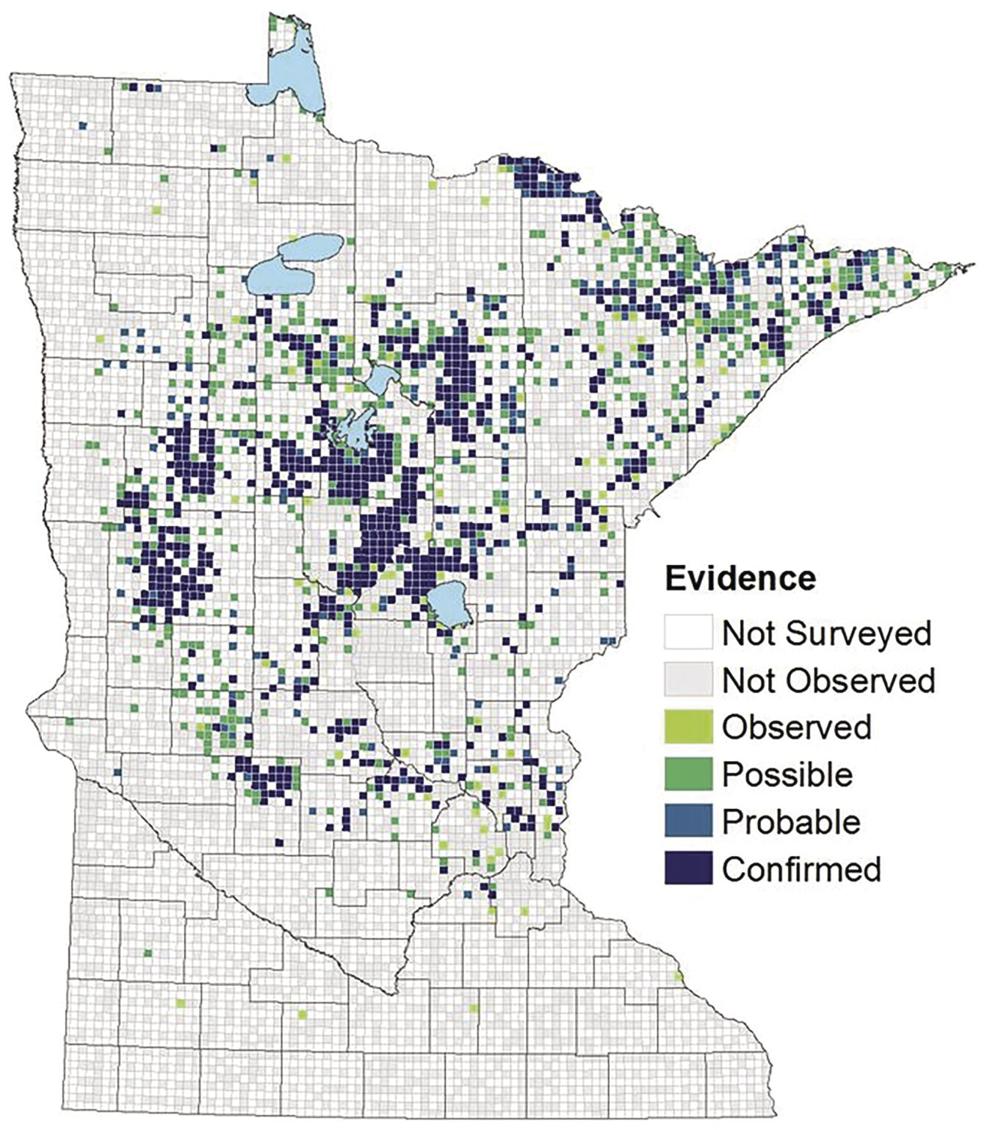 In 2003, the DNR estimated that there were 12,000 loons. That population appears to be stable. The Deepwater Horizon oil spill of 2010 in the Gulf of Mexico resulted in the death of an estimated 600 to 1000 loons that had migrated for the winter months. A settlement with BP that has provided funding for loon habitat restoration. Get the Lead out plans to use some of those funds to promote non-toxic tackle, increase their exchange programs and pop-up shops. 
Up to 50% of loon deaths are estimated to be caused by lead poisoning in area where they nest according to biologists studying the effect of lead sinkers and jigs on water birds and birds of prey since the 1970s. The best way to keep loons and other birds in Minnesota safe is to do your part and "Get the Lead Out."