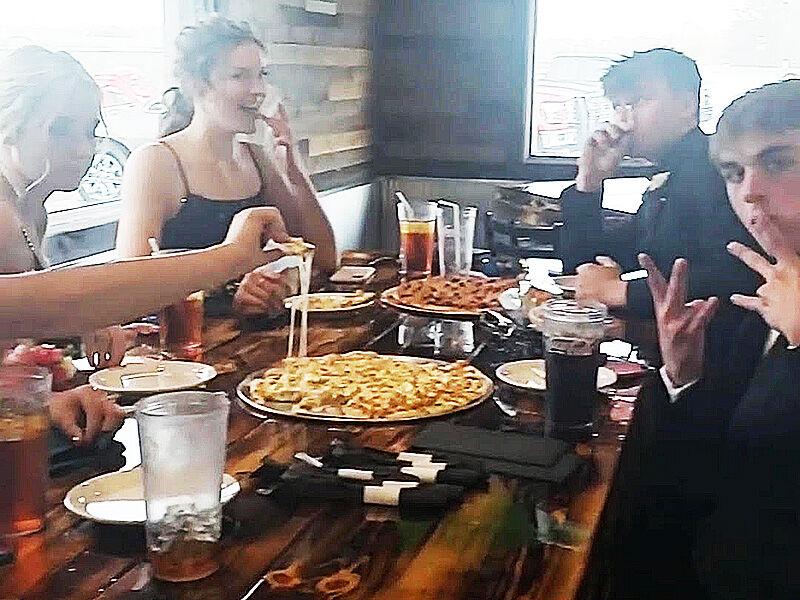 Crisp peppers, flavorful onion and other fresh ingredients topped with a special sauce make for a successful pizza business, said Crystal Davis, owner of Pizza Pub in Sturgeon Lake. 
She said the business is modeled after the restaurant by the same name in Pine City, which is owned by her boyfriend's uncle.
Davis and Dan Walker drove by the empty building near the Highway 35 exit for months. They joked about opening their own restaurant. The couple decided to look seriously into opening a Pizza Pub after the building sat empty for a year.
April 1 their dream became a reality. 
Davis said the restaurant stays busy to the point that they run out of food once in a while. Her two teens also work in the family business. Davis said the employees learn to do all of the jobs so they have a better understanding of what the others are doing.
"You don't just take a pizza and toss it into the oven for 10 minutes," Davis said. 
She said the business has developed a loyal following of customers, as well as large group gatherings such as prom, birthday and retirement parties and end of the year high school sports banquets.
Chicken wings, deep fried pickles, pub special pizza and buffalo chicken pizza are among the biggest sellers, said Davis.
They also offer a gluten free cauliflower crust pizza.
The business is expanding to include delivery service and an outdoor patio in the coming weeks.
Pizza Pub of Sturgeon Lake is located off of the Highway 35 exit at 34091 Laketown Road and is open 3 - 9 p.m. Thursday, 11 a.m. - 9 p.m. Friday and Saturday and 11 a.m. - 8 p.m. Sunday. 
For more information visit their Facebook page or call 218-372-3782