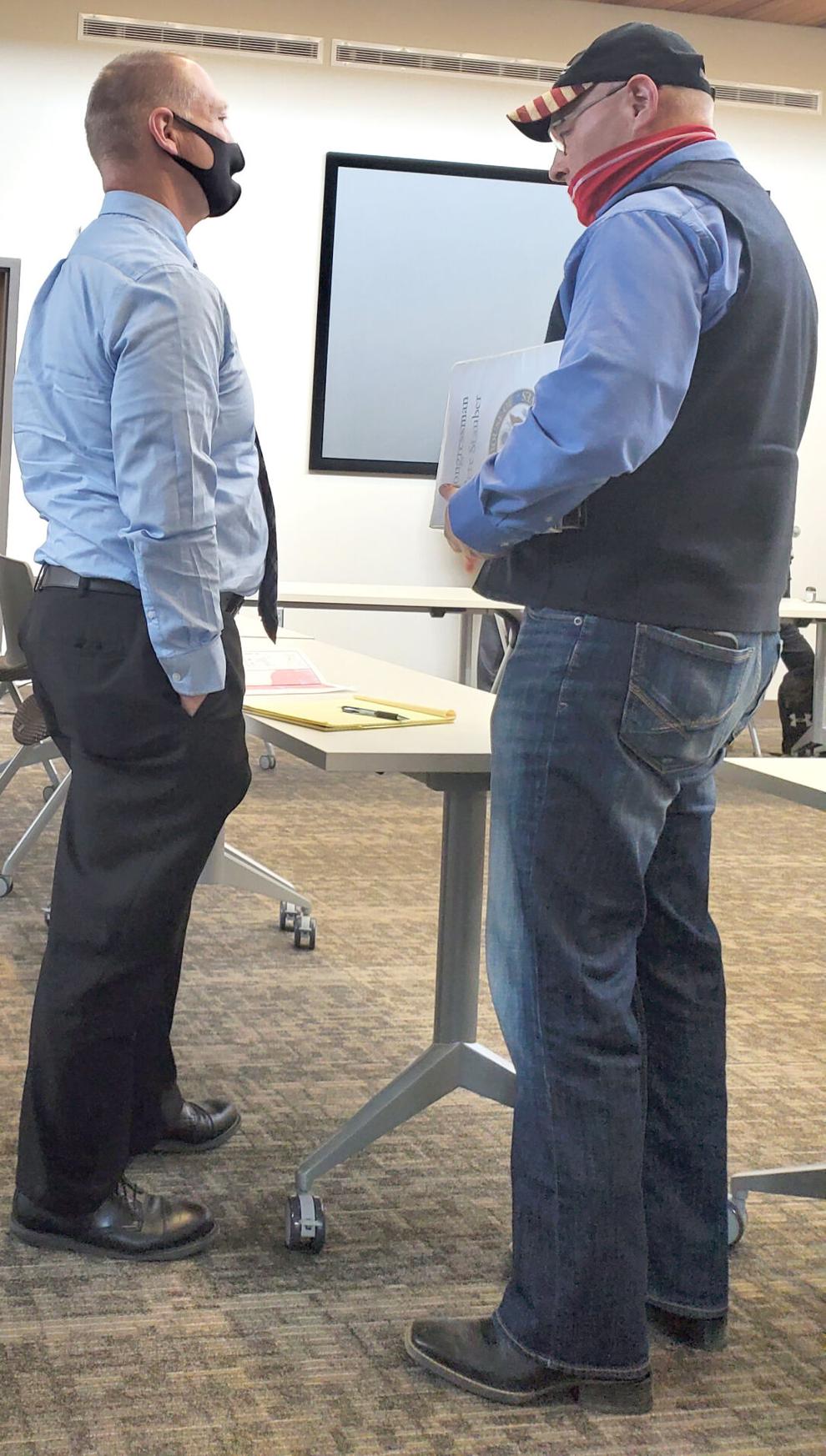 "We all know that we are in the digital desert up here," said Congressman Pete Stauber at a recent meeting with the Pine County Broadband board.
The board was created to bring together community stakeholders with the goal of improving broadband in Pine County. County Commissioner Steve Hallan let the Congressman know that improving broadband in Pine County is one of the annual goals of the County Board.
The County Broadband board is an eclectic group of Pine County stakeholders who worked with Congressman Pete Stauber's office to submit a funding request for broadband expansion in Pine County.
Stauber met with the Broadband Board on May 6 to review the submitted funding request. A recommendation from Stauber was submitted to the House Appropriations Committee to allocate funds to Pine County.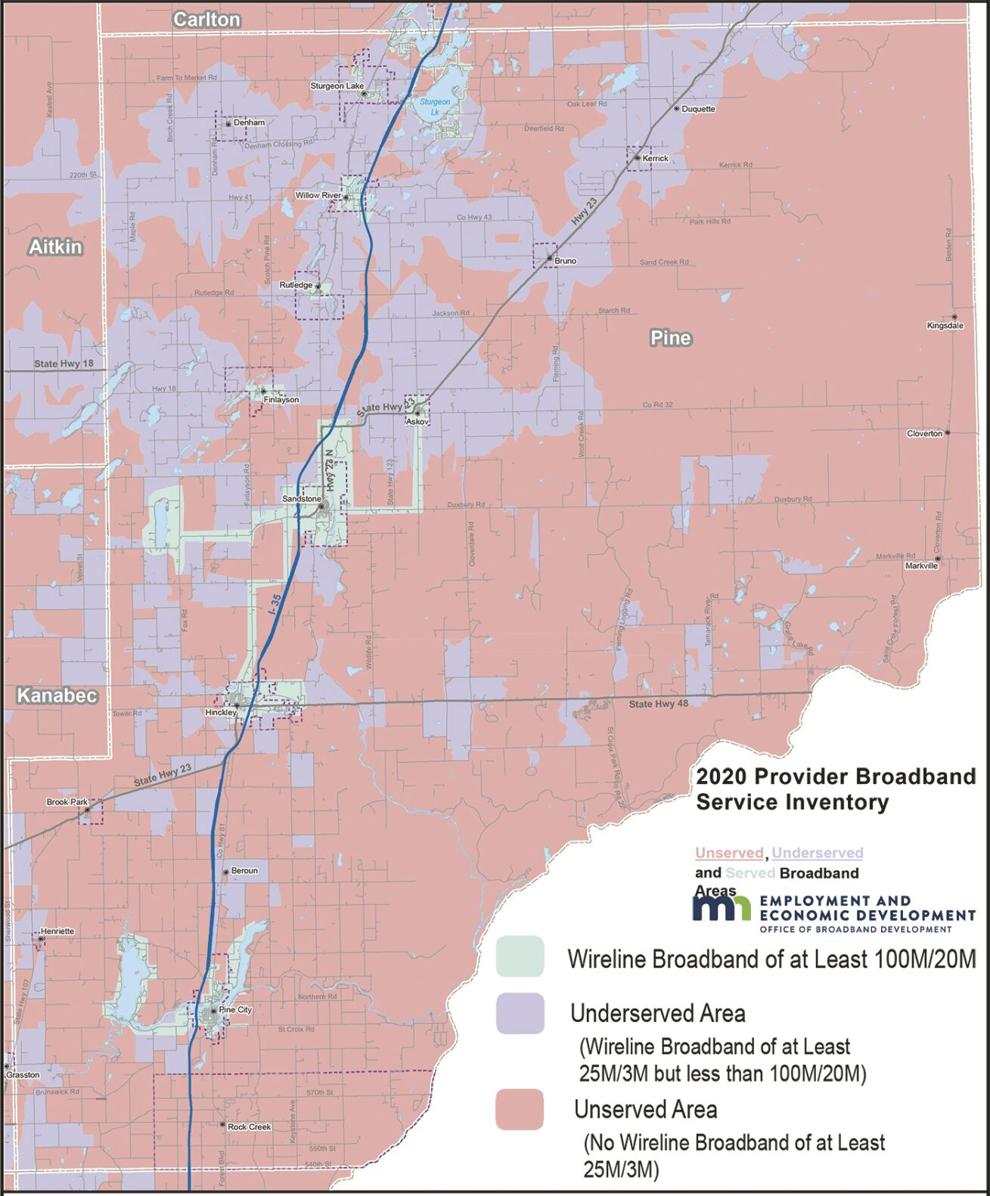 Pine County currently serves 52.49% of households with broadband in a study by Minnesota Department of Employment and Economic Development. Pine County Administrator David Minke let the Congressman and board members know that Rock County which has a population density of 8.1 compared to Pine County's 7.9 and has a 99.93% percentage of service.
County Commissioner Josh Mohr lives in the Beroun area and shared the struggles that his household has had with internet access. Mohr  has three children in school. At one point Mohr said he had three internet hotspots running simultaneously in his home. His household still had trouble with access.
Angelia Grochowski with Hinckley-Finlayson Schools shared the struggles of having access with an internet hotspot, but not having a satellite or tower able to connect reliably.
Steve Savage from SCI Broadband explained that when SCI Broadband constructs what they call middle mile infrastructure, like internet fiber lines along roadways, they also construct vaults at each road intersection so that eventually new fiber lines can be connected.
Jamie Edwards Special Advisor to Government Affairs with Mille Lacs Band of Ojibwe mentioned the difficulty of traveling between three different counties with three different levels of access.
The House Appropriations Committee will meet to review the project between October and December. Funding was requested for fiscal year 2022. Pine County is one of the few counties to be given priority in the highly competitive application process.
Pine County is exploring other funding options for expanding broadband. As regulations over the use of American Rescue Plan Funding become available, the county board has plans to use some of that funding for expansion. SCI Broadband is applying for a grant through the DEED Small Cities Corona Virus Relief Program to help the county with projects.