The smell of food, sounds of animals and sights of small children playing brought a small sense of normalcy after an unpredictable pandemic year.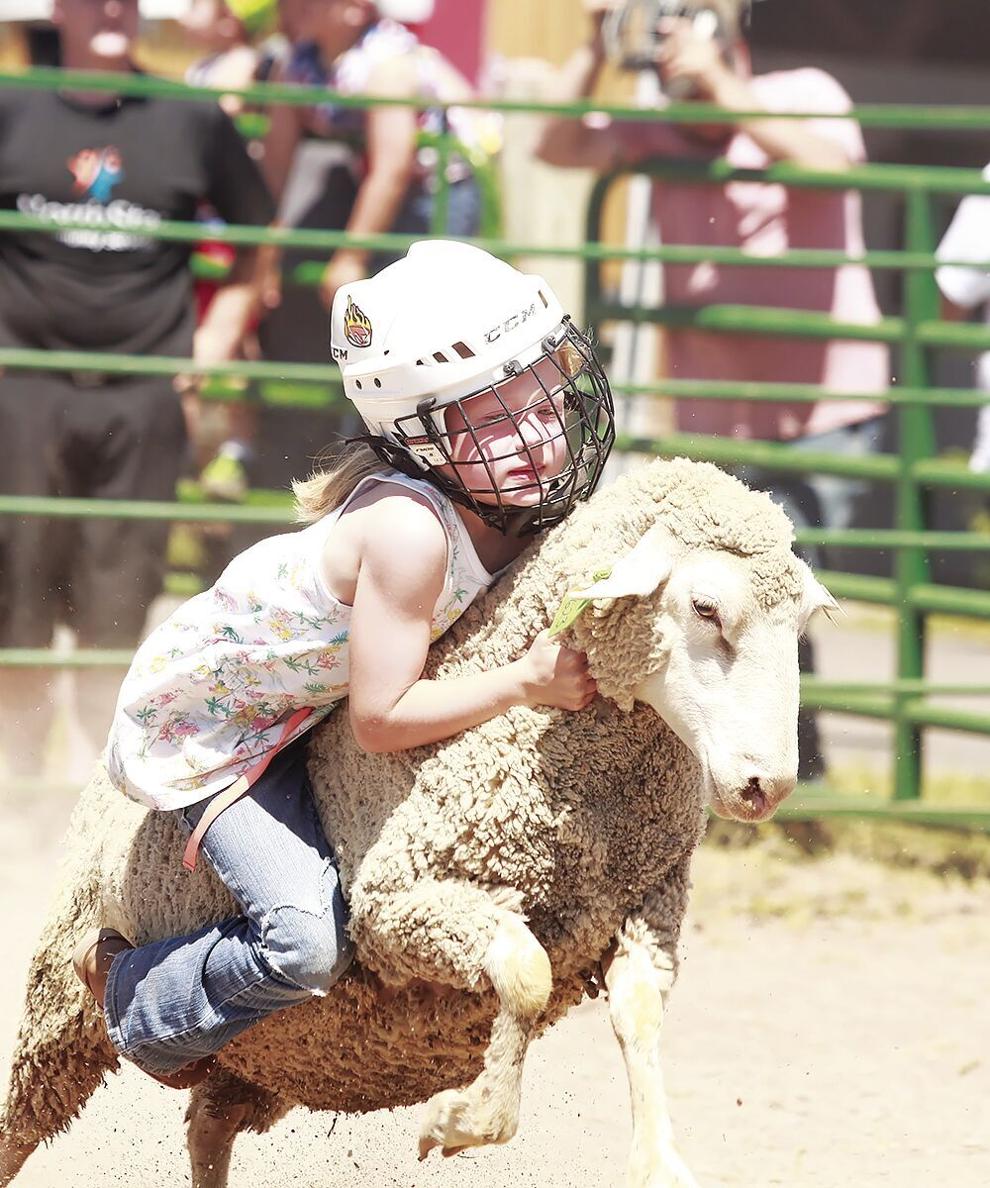 People of all ages wandered around watching a corn hole contest, Mutton Busting, and enjoying the various food vendors on a perfect, sunny day at the Fun at the Fairgrounds in Barnum, Saturday, June 12.
"People are ready to get out and about and do things again," said Lindsey Larson, Carlton County Fair Manager. She said she is happy with the turnout at the first time event. The original plan was to hold the event as a part of Barnum's Spring Fever Day, but it was canceled this year. Larson explained that the fair board felt it was important to bring the community out and back together again. The Barnum Municipal Liquor Store helped Larson pull together bands to end the evening after the car races.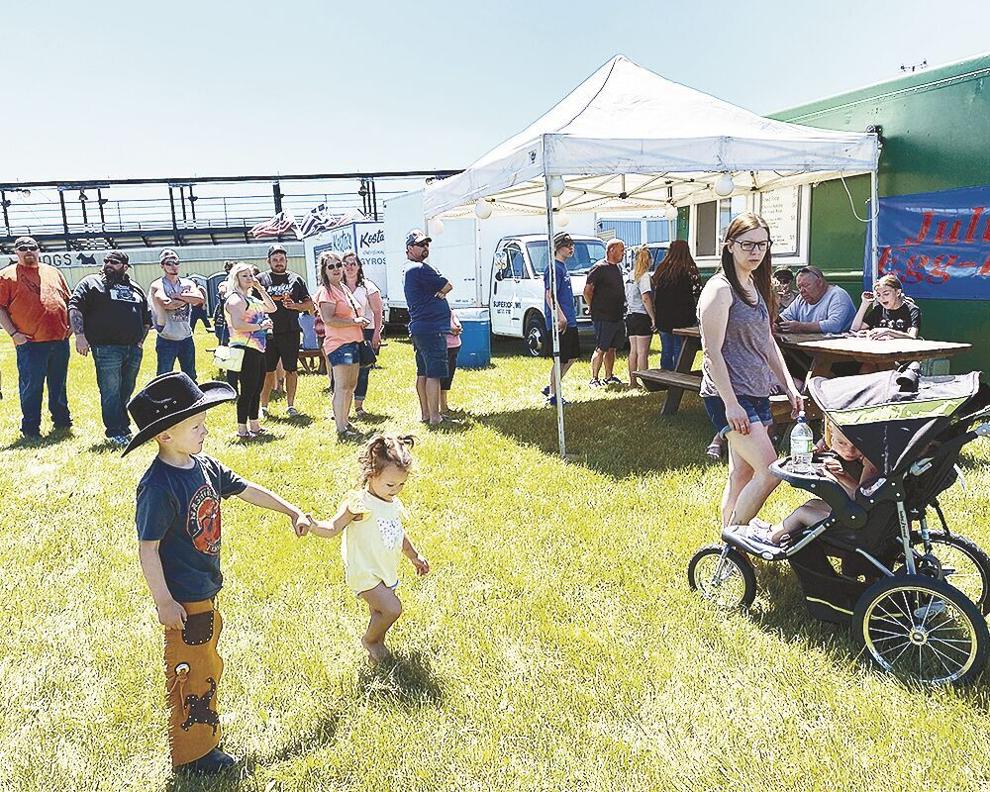 "There were more people than we expected," Larson said.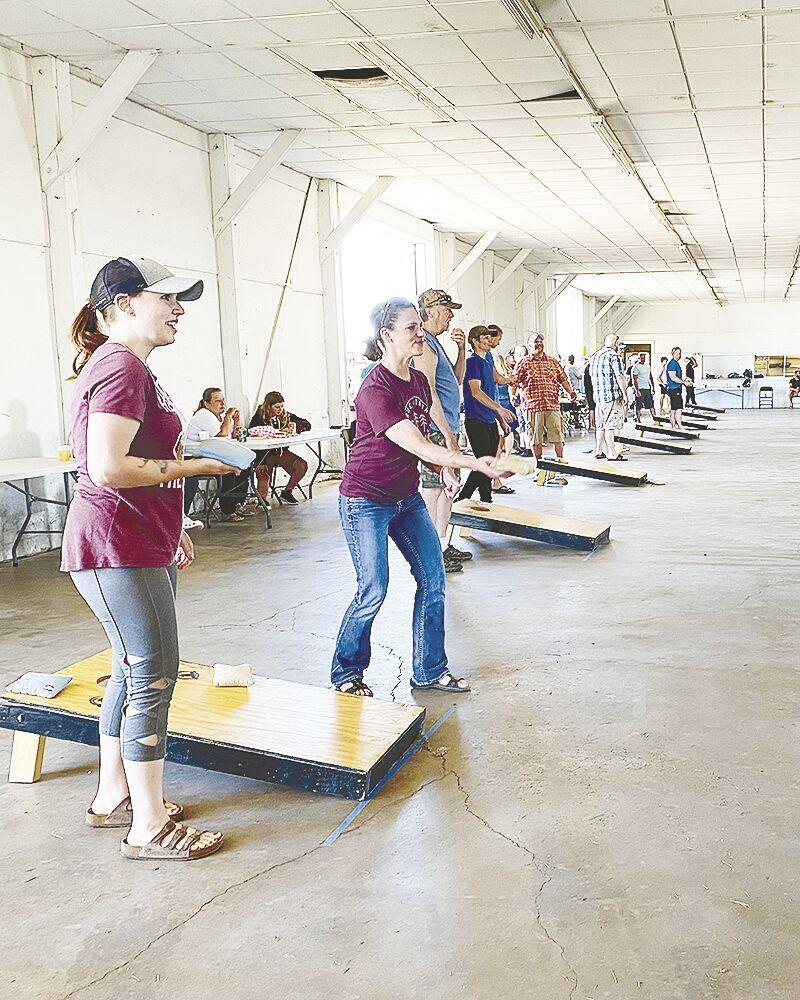 Nick Wright said he organized the corn hole tournament and was happy with the 24 team turn out. 
Peggy Sway, Barnum, cheered enthusiastically for her husband Mike and brother-in-law, Sol Camarada, California, as they played. Sway waved her single, dark blue pom-pom in support of the men. 
"We love it," Sway said as her cousin, Deb McCarty, Albertville, Minnesota, nodded in agreement. "It's finally feeling normal. We need this."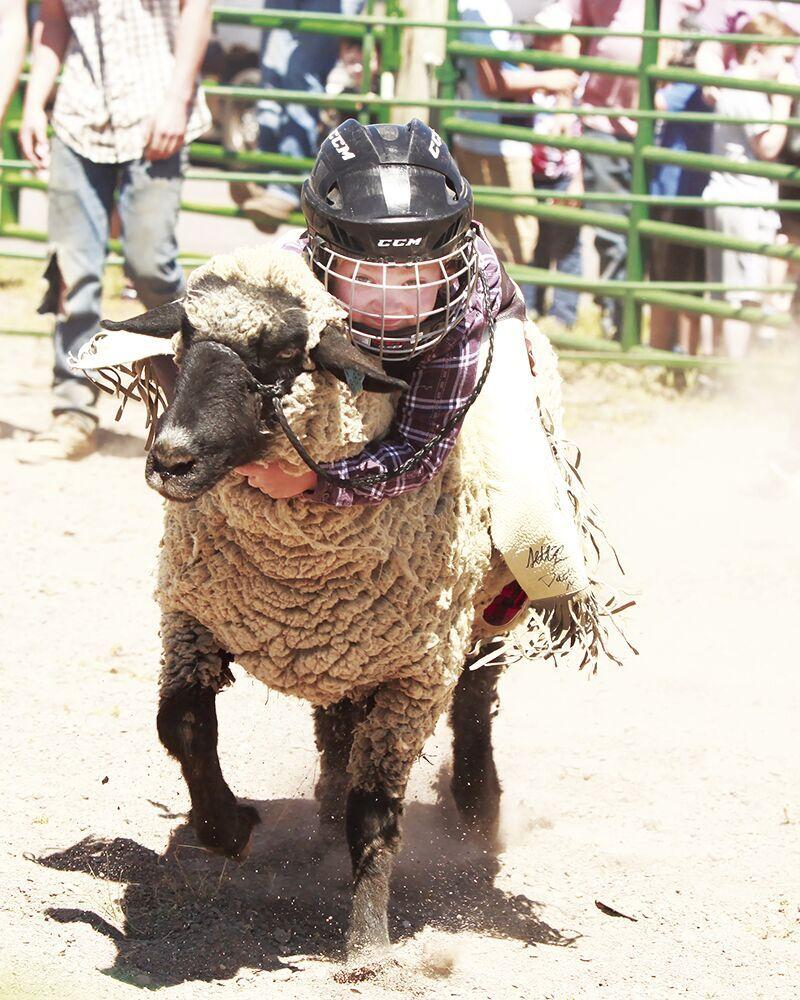 Wright said the Moose Lake Brewery donated the use of their boards and bags. The money collected for the event was returned as prizes for first through third places. Justin Joslin, Moose Lake, took first place and Mark Korhonen, Kettle River took second place.
"It went really well," Larson said. "The food trucks were very busy, the weather was beautiful and there were decent crowds for both the car races and the bands. 
She said the Carlton County Fair is in the planning stages and will be held Aug. 19-22.