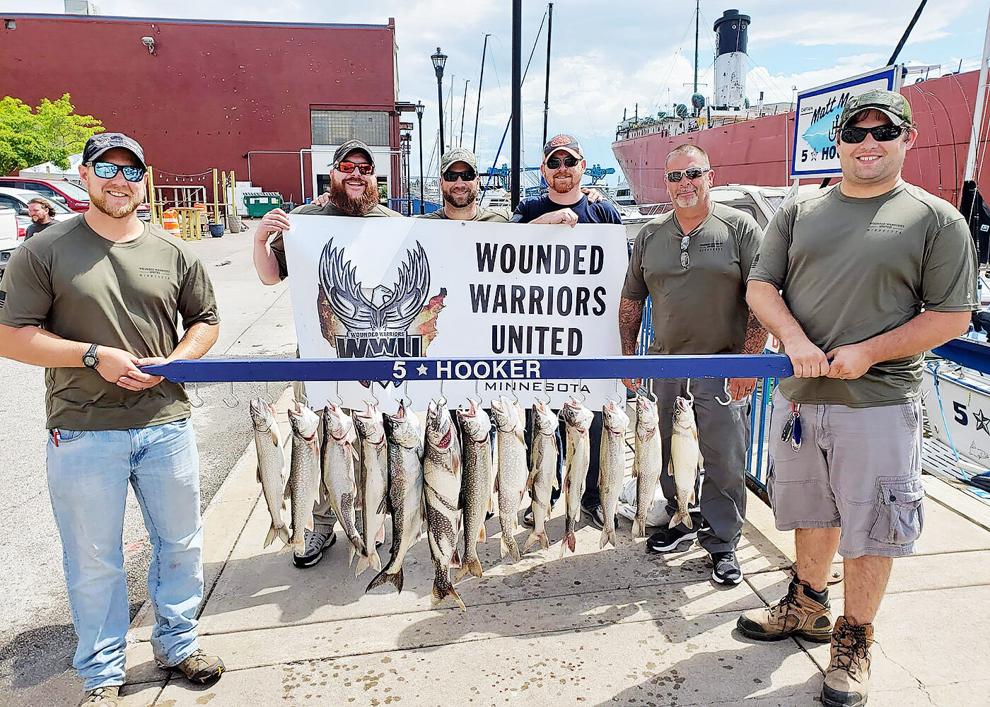 The Sturgeon Lake Area Lions Club donated $4,000 to the Wounded Warriors United organization.
The Club gave 100 percent of the proceeds from selling raffle tickets during the Moose Lake Brewery Fishing Contest in February, said Lions President Mark Uszenski.
Staff Sergeant Logan Shiflet is full time with the Minnesota Air National Guard 148 Fighter Wing and president of WWU. He said the donation will help fund several trips for wounded and combat veterans. The local chapter is based out of Cromwell and was formed in 2016.
Brewery co-owner Shawn Wigg said this year was the largest event of the last four years. It drew 250 participants and many spectators. He said they chose WWU because their organization was hit hard by the pandemic in 2020.
"They were hurt last year for donations," Wigg said. "I really like supporting the Wounded Warriors United." He added that the brewery donated $1 from every pint of beer sold during the fishing contest, which added another $500 to the organization. 
"The funds stay here and 100 percent goes back to the veterans," Shiflet said. The organization offers all inclusive hunting, fishing, ice fishing and other outdoor activities for veterans from around Minnesota. The outdoor activities provide a break to many veterans, Shiflet said. He said some of the older veterans do not get around as well as they once did and they are thankful to the organization for providing the opportunities. 
In order to qualify the veterans need to have been deployed to a combat zone.
Wigg said they followed the pandemic rules for the contest, including volunteers wearing masks and fishing holes spaced appropriately apart per Minnesota Department of Health mandate.
For more information on the WWU, visit www.wwumn.org or call 218-390-1699.
Anyone in the Moose Lake, Sturgeon Lake, Willow River or the surrounding area who is interested in joining the Lions organization is invited to attend a meeting 7 p.m. on the first Wednesday of the month at the Sturgeon Lake City Hall.