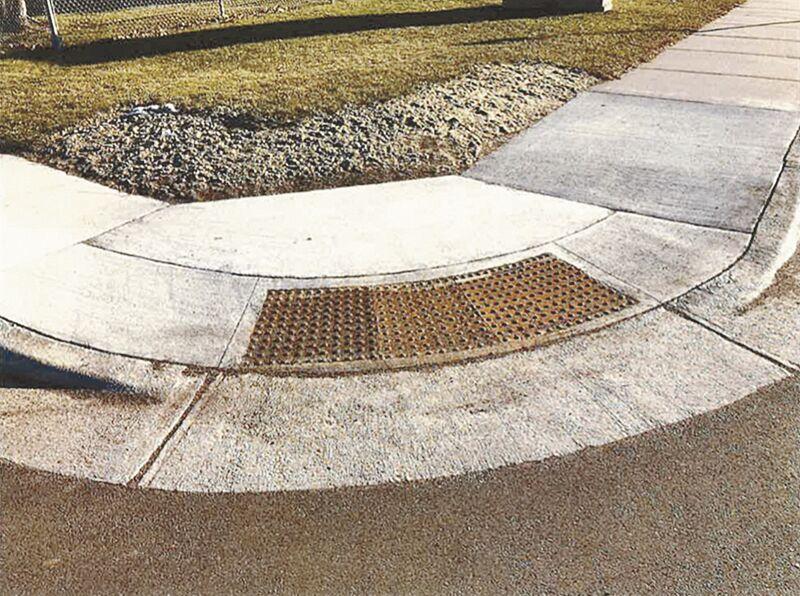 Pine County Public Works is making progress toward making the county more accessible for those with disabilities.
Pine County Engineer Mark LeBrun presented the county's ADA Transition Plan to the Pine County Board of Commissioners. LeBrun pointed out that the county must carry out disabled-friendly improvements in order to qualify for federal transportation dollars. 
"Every time we do a project we are upgrading our system," he said. 
LeBrun said the county will carry out an evaluation of local transportation routes to make sure they are accessible to the disabled. For example, traffic lights are required to have push-button signals. 
"So, if you're in a wheelchair, you can pull up and be able to reach that button and cross at the signal," LeBrun explained. 
He said the rules do allow for some leeway for the county to decide when it would be too difficult and expensive to make  
"There are some situations where we would literally have to tear a building down to get ... into compliance,"  LeBrun said.
He also noted that this applies to county-controlled roads, sidewalks, etc., and that city streets will remain that city's responsibility. 
LeBrun said the county-wide estimate to make improvements for the disabled is between $400-$500,000. 
"It's not going to break the bank, but it's a fair amount of investment," he said. 
Pine County Commissioner Steve Hallan said he had been looking into the plan and its requirements. 
"I think I understand now why they tore out those selected spots along Main Street in Pine City on Highway 61," Hallan said. "It looks like Pine City through town is all compliant now. The thing I don't understand are the steel plates at the bottom of the ramp. Are they supposed to keep you from slipping?"
LeBrun said those are called "detectable warning pads." 
"It's actually for the visually impaired," LeBrun said. "When they're walking on the sidewalk, they can sense where the ramp is and where the end of it is. It's pretty amazing that people with that impairment are still able to walk and get out and do things on their own." 
LeBrun said that if someone has a grievance about the changes, the county will have a process for them to submit their concerns for review. 
He said they were in the process of making sure all county buildings are accessible for the disabled as well. He believes the two newer buildings in Sandstone and the new courthouse in Pine City would require minimal - if any - improvements, while the old courthouse in Pine City and the highway building will need some work. 
"I think we're really in good shape," he said. 
The board voted to approve the Pine County ADA Transition Plan.