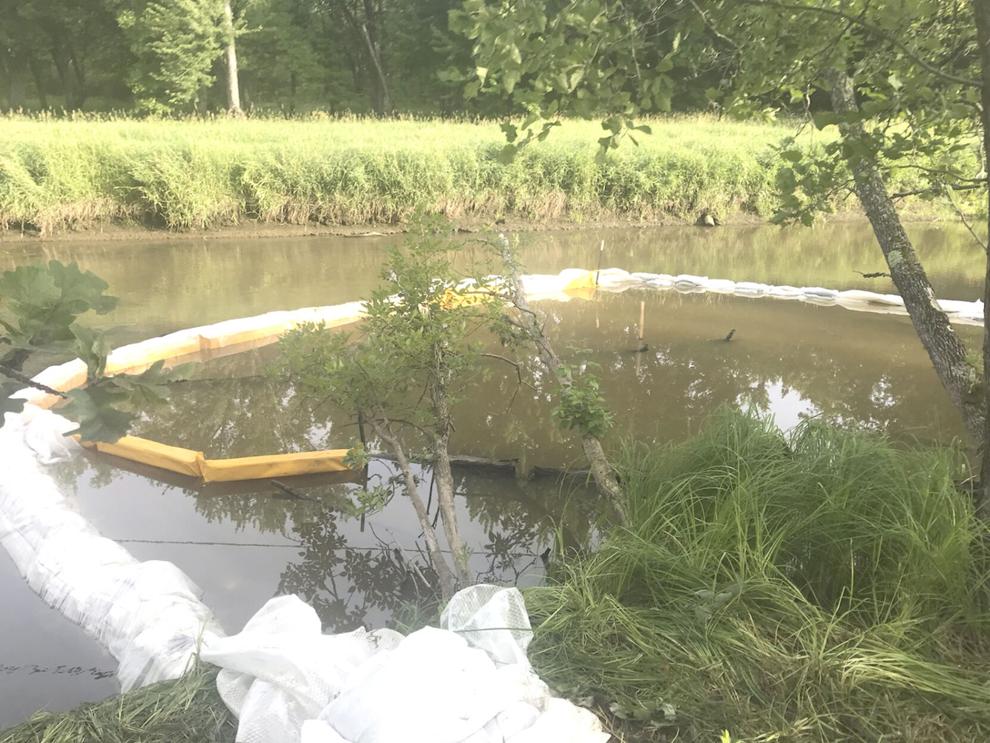 The Enbridge Energy Line 3 project hit a snag while drilling under the Willow River near Palisade, Minn. Tuesday, July 6. The company was using a process called horizontal directional drilling when there was a release of drilling mud into the river, according to Randall Doneen, Department of Natural Resource Conservation Assistance and Regulation Section Manager. 
"They immediately shut down and went into spill response mode," Doneen said. He said Embridge worked with the Minnesota Pollution Control Agency.
"The drilling mud released was bentonite clay, water, and a xanthan gum additive called SandMaster approved by the MPCA's 401 water quality certification," said Cori Rude-Young, Communications and Outreach for MPCA. "Xanthan gum is a non-toxic, sucrose-based emulsifier more commonly used as a food additive."
The bentonite mixture is a mud-like fine substance which coats micro-organisms and plants and suffocates them, explained Doneen. 
 Doneen said Enbridge brought a vacuum truck to the river. A person entered the water and vacuumed up the bentonite mixture. Sand bags and silk fencing was set up to catch any extra drilling mud that may have escaped. Doneen said it is highly unlikely that residents drinking water would be affected. 
Rude-Young said the MPCA has been in regular contact with Enbridge and inspected the site.
"In accordance with the requirements of the 401 water quality certification and associated plans (the Environmental Protection Plan and Site-specific HDD Inadvertent Release Response Plan), Enbridge is consulting with us prior to resuming drilling activities at the site," said Rude-Young. She said the incident is currently under investigation.