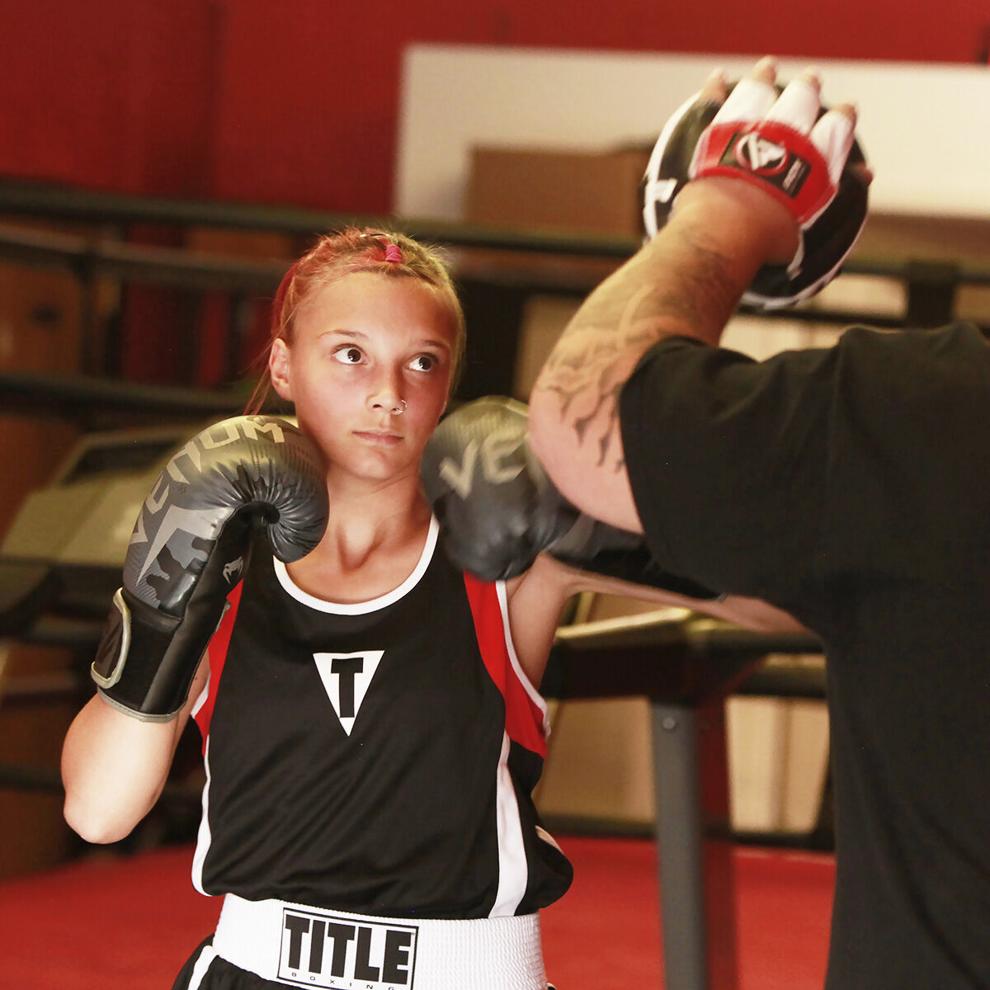 Willow Stangeland is excited for the opportunity to compete at the National Silver Glove Championship in Independence, Missouri, August 30 - September 2. The petite 14-year-old from Sturgeon Lake has only been boxing for one year. She joined a class at Front Street Training Center in Barnum and won both state and regional championships in the 110 weight class in 2021 in her first visit to the competitions.
Stangelands brown eyes sparkle as she talks about her chosen sport.
"Boxing is a pretty girly sport," Stangeland said as her coach laughed. "It's not as difficult as it seems. It takes brains and brawn."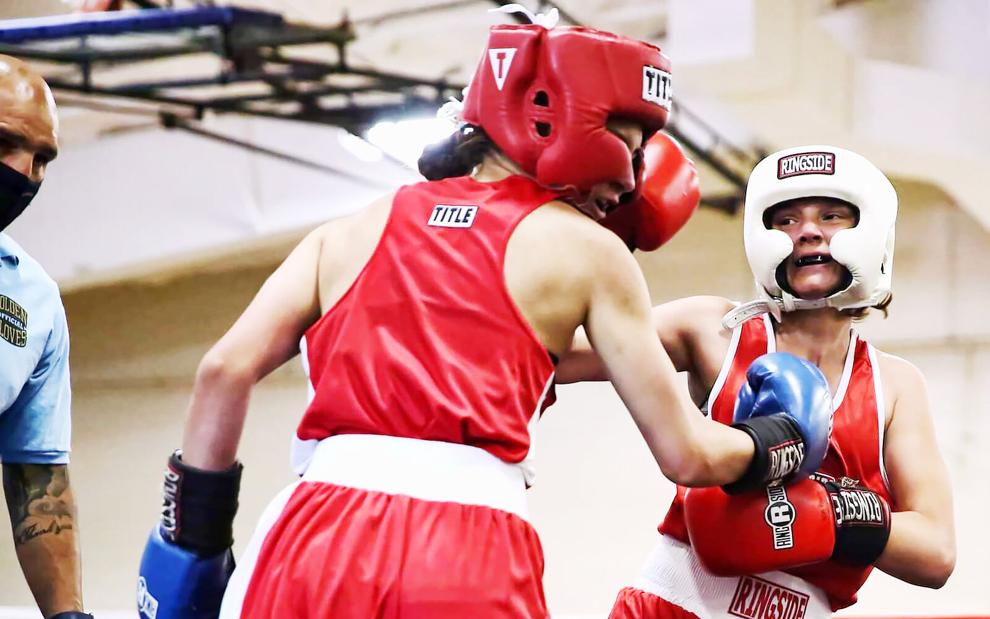 She explained that she anticipates her opponents moves quickly and reacts with her own moves equally fast. Her favorite part is sparring.
Stangeland said even though she is excited, she is also a little nervous about competing at the national level. 
"I always pray on the day of a fight competition," Stangeland said. 
Her coach, Jimmy "The Bull" Barnes listens as she talks. The 33 year-old purchased the space in Barnum when the pandemic hit in 2020.  Barnes is a world ranked professional Mixed Martial Arts boxer and has appeared on ESPN and at the MGM Grand in Las Vegas, Nevada.He wanted to ensure that he could continue practicing after many businesses were ordered to close, including gyms.
The Pine City resident is a certified personal trainer. He decided to open his gym to the community and offer classes once businesses were allowed to reopen. The majority of his students range in age from 10 to 30 years-old. He has noticed an increase in female participants, which Barnes attributes to Stangeland and her success.