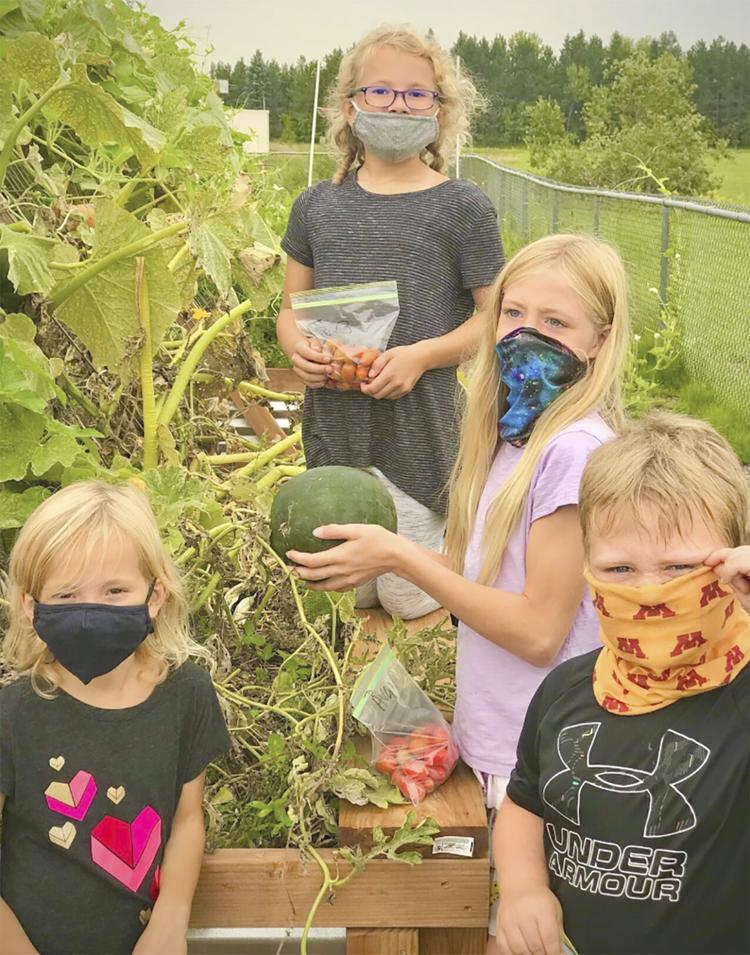 The New York Times published an article in their business section on October 28, 2020 titled "Virtual Volunteering Still Offers Benefits". Moose Lake's Age to Age gardens program was included in the article and is one of eleven gardens in this region. Vicki Radzak leads the project as director in the Moose Lake Community Education program. The Northland Foundation is a Duluth-based group that organizes and funds the work. The gardens are designed to bring together young people and older volunteers. The harvested produce not only benefits the volunteer gardeners because the food is shared with assisted living and health care facilities, and food banks.
Last spring Radzak and the Moose Lake Community School shop class planned to make 25 raised garden beds. Then school was changed to distance learning because of COVID-19. Radzak figured out how to get them made herself with her family members helping out. They have 25 socially distant raised garden beds and plan to add more next year. The raised beds are in a fenced in area by the school.
"The produce we've grown has been top quality, and we've been getting it to residents in one of our apartment complexes for seniors and people with disabilities," said Radzak. Older adults in Moose Lake have been volunteering in the community's after-school program for many years, so it was an easy transition to Age to Age in 2008: "We often have three or four generations involved."
The Kids After-School Enrichment Gardening class harvested multiple boxes of Cherry, Roma, Big Boy, and Pineapple tomatoes from the community gardens. They were donated to the Manor. The Butkiewicz family donated the tomato plants last spring. Sugar Baby melon seeds were planted and the Mini Moose Lodge picked the melons and ate the harvest. Sixty pounds of squash grew from only six seeds. A trellis was added to the gardens and worked great. The vines were stronger and didn't take over the garden. Some of the squash weighed over eight pounds. They planted a whole bed of Spartan Arrow green beans, edible Cascadia pod peas, cucumbers, and marigolds. Lakes and Pines Community Action Council provided seeds.
Gardening advice was given by experts like Master Gardener Barb Isaacson during the Kids Plus After School Enrichment Gardening class. Rick Ramey added a butterfly resting house and has worked with the program for over 12 years. Radzak said "I can't think of a nicer human being."
The Age to Age group will be planting apple, cherry and pear trees in the spring. They will also be working on the old orchard next to the playground, clearing brush and making the area thrive and accessible to all.
Feeling less isolated and lonely has been a crucial benefit for the older population who have found a way to volunteer during the pandemic. Radzak said, "We are planning educational components for the gardeners next Spring, and we're hoping to have 16 renters." She can be contacted by email at vicki.radzak@isd97.org. Moose Lake is a better place to live because of Vicki Radzak.